With a whopping 1,547 points and a win in the category of Best Intellect, 18 year-old Mary-Alice Prosper picked up the 2017 St. Thomas Carnival Queen Selection Show crown.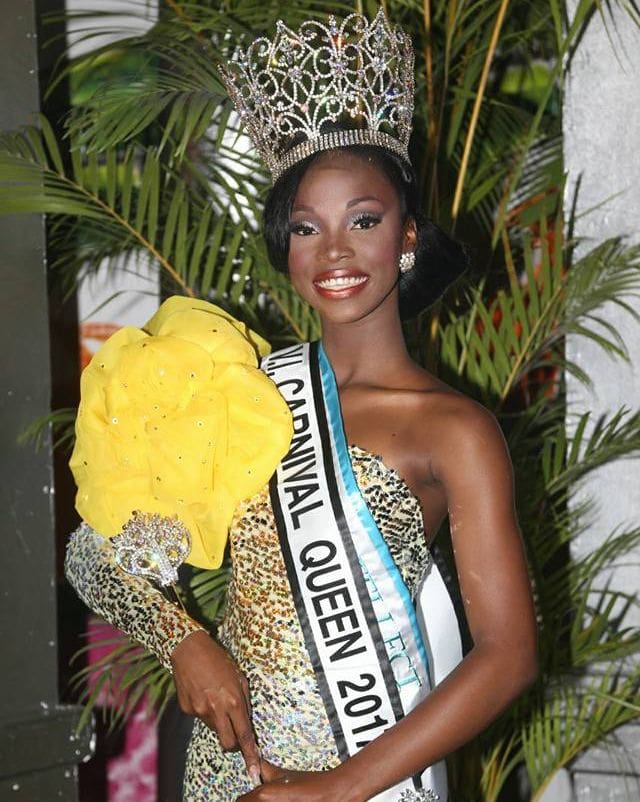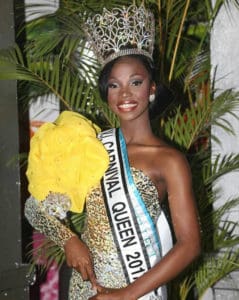 Prosper is a student at Charlotte Amalie High School, whose students have brought home the crown for more than the past decade. She also picked up the award Sunday for Miss Cooperative. The announcement was made close to 1 a.m. Sunday as the Queen Show wrapped up at Lionel Roberts Stadium.
Prosper earned the most applause during the question and answer segment, when each contestant was asked which influential person they would most want to meet and why. While other contestants named everyone from former President Barack Obama to members of their own families, Prosper named Dr. Martin Luther King, Jr. because he sought "equality and justice for all."
"These days, many people are being incarcerated unfairly, and they don't have a chance," she said to wild applause from the audience. "He fought for equality and against injustice and I, too, believe in the same."
Prosper, a crowd favorite and former Junior Calypsonian who goes by the name of Lady Christa, also earned applause throughout the evening for her costumes, including a swimsuit and evening gown she designed herself, and the talent competition, when she sang her own version of "V.I. Nice," which spoke about how the territory has evolved since the 1917 transfer from Danish to U.S. rule.
Coming in a close second Sunday was Prosper's CAHS classmate K'Risa Chesterfield, who racked up 1,509 points and the awards for Best Evening Wear, Best Talent, Best Cultural Costume and Most Photogenic.
Red appeared to be the color of the night for the contestants and Chesterfield earned much applause for an evening gown that she called "Red Carpet Royal," which had champagne accents to "express the excitement of Carnival. Chesterfield's red one-piece suit, worn during the swimwear segment, was also a hit, one that she said helped make her confident on stage.
"Red motivates us to take action, to be assertive and to overcome the instances of body shaming that pushed her to compete for the title," the announcer said as Chesterfield came on stage. "Beauty comes in all shapes and sizes. We should look at what we are inside more than what we look like outside."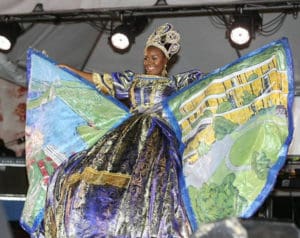 Chesterfield also spoke about non-conformity during the Historical Costume segment. Dressing as Queen Charlotte Amalie, who went against tradition by maintaining her own religious faith instead of taking on her husband's after marriage, was a tribute to the "Woman of Yesteryear" theme set by the V.I. Carnival Committee, she said.
For her costume, Chesterfield wore a blue and gold brocade gown with trumpet sleeves and skirt that opened up on the left side to show Charlotte Amalie High School and on the right side to show the Charlotte Amalie harbor.
Rounding out the group, contestants Annakiya Hatchett and Aminisha Bailey tied for the title of Miss Congeniality, while Bailey also won the award for Best Promotional Campaign. Also competing this year was CAHS senior Kalyna Nielsen.