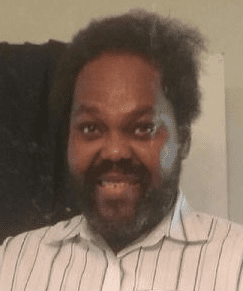 Dennis Antonio Edwards, a native of St. Thomas, died March 12, in Oakland, Calif., after a short illness.
Funeral and cremation services were held in California on Friday, March 24. His remains will be interned at 10 a.m. on April 1 in Western Cemetery No. 1.
He was the only child born to the union of Josiah and Adina Donovan-Edwards on Nov. 23, 1956. He grew up in the Hospital Ground area and was affectionately called "Bossie" or "Den-Den." After graduating from high school, he joined the navy and became an electronics instructor with Combat Systems Technical School Command (CSTSC). After separating from the Navy, he worked at many reputable firms.
He is survived by his son: Donovan A. Edwards (Eve King); grandson, Jonah David Edwards; uncles: Dennis Donovan (Janice) of St. Thomas VI, Elvitt Donovan (Iris) and Rueben Donovan (Adina) of New York; special friend: Lee Pickering; and a host of other relatives and friends on the U.S. Mainland, St. Thomas and Tortola, British Virgin Islands too numerous to mention.