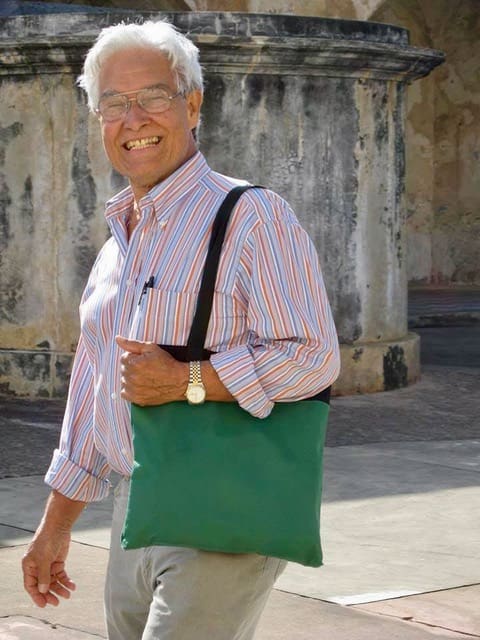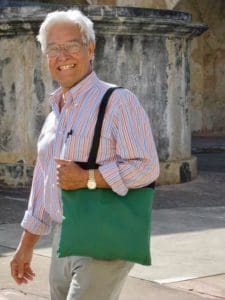 John M. Jowers, a passionate advocate for the arts during his more than three decades at the Virgin Islands Council on the Arts, died in New York City on March 2. He was 81 years old.
Jowers was born on St. Thomas on April 29, 1935, and was a pioneering force in Virgin Islands cultural life and a steadfast advocate for the territory's artists. He took the position of VICA's associate director in 1969, three years after the agency was created, and in 1985 he became its second executive director, a post he held until his retirement in 2001.
Jowers' first professional job in the art world was working for the Bureau of Indian Affairs in Santa Fe, N.M. Jowers served in the U.S. Army in the state and received his master's degree in visual arts and textile design from the University of New Mexico.
But soon the Virgin Islands called him home.
Jowers' daughter Christine recalled, "Dad returned to the islands specifically to become involved with the Virgin Islands Council on the Arts, but more importantly, he and our mother Dolores, also with roots in Puerto Rico and the Caribbean, wanted us to know our heritage and be part of the beautiful community where people of all colors, backgrounds, and religions knew how to live together."
"My father personified the best of the Virgin Islands in this regard," she added.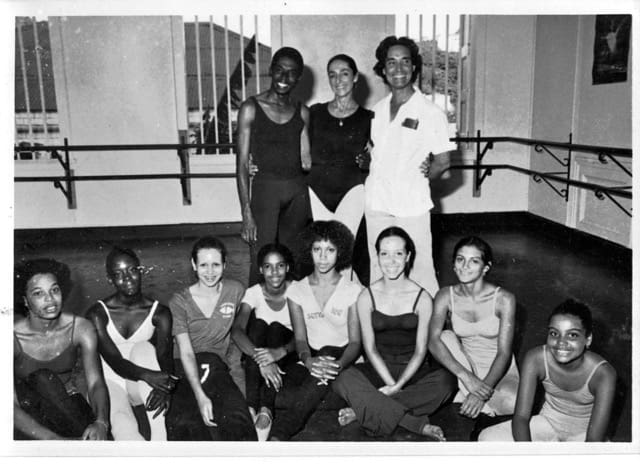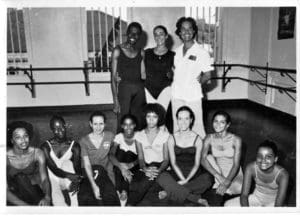 While working at VICA, Jowers helped bring national and international exposure to local artists, and worked extensively with the National Endowment for the Arts and the National Assembly of State Arts Agencies to obtain grant funding for individuals and groups working in the USVI.
During Jowers' tenure at VICA, the territory's artists were represented in a UNESCO exhibition that opened in Curacao and toured the Caribbean and Paris, several art biennials in the Dominican Republic, and multiple iterations of the international Caribbean Festival of the Arts or CARIFESTA.
In 1990, Jowers helped organize an exhibition of 35 V.I. artists in Washington, D.C., in connection with the Smithsonian Institution's Festival of American Folklife. He was also partly responsible for the "Island to Island" exhibition a year later, in which 17 local artists showed their work in Manhattan.
In addition to helming VICA, Jowers was an active member of The Friends of Denmark, the Mental Health Association, the Orchid Society, the Humane Society, and the St. Thomas Arts Council. He also enjoyed working with the Institute of Culture in Puerto Rico and represented the USVI in President Jimmy Carter's Friendship Force International.
After he retired, Jowers worked with Government House in the Virgin Islands with the goal of restoring the government's art collection.
Artists who worked with Jowers over the course of their careers spoke out this week in remembrance of his way with people, his grace and his sense of humor.
Karen Samuel described him as "a cheerful mentor" who was instrumental in getting her her first shows while she was still in high school.
"He was really good with students; he made you feel comfortable," said Samuel. "He encouraged and pushed you to continue in the arts, and I felt he was one of the few people at that time who was genuinely and passionately into the arts. He was really into all aspects of it."
Karen Bertrand, recalling Jowers' "effervescent spirit," said his "personal creative talents were immense. His passion for dance, painting, music, theatre proved profound as his creative efforts were instrumental in helping our V.I. community realize countless marvelously realized fine and performing arts events and creative companies."
"He was a vibrant, handsome, upbeat Virgin Islander who cared deeply for the islands, the people and especially the artists," said Janet Cook-Rutnik. "His name was synonymous with the arts as the director of the V.I. Council on the Arts from its inception and for decades after."
Corinne Van Rensselaer described Jowers as an icon who will be greatly missed.
"When I started painting and showing my work, John was incredibly encouraging, supportive and nurturing. He welcomed me into the art community here and whenever we met – in his office, on the street, at art shows – he always had a big smile of greeting and a positive word to say," she said.
"He was our cheerleader," said Steve Rockstein. "A kind and generous man, he helped organize my first solo exhibit and later a group show of my students' work. And he made sure someone from the governor's office attended both openings. I got to know and love John and his family. His memory will always be a blessing for me."
Susan Edwards remembered a "magical" open air production of the Nutcracker in the 1980s that Jowers and his wife helped organize at Fort Christian when he was VICA's director and she was the fort's curator.
"The courtyard came alive with little dancers in fabulous costumes, an amazing growing Christmas tree, the nutcracker rappelling down the clock tower, children sheltered under the skirt of a mocko jumbie, and a brief rain shower in the moonlight that you would swear was snow. Thanks to John, that and many other evenings of art and culture were made possible on our small island," she said
In addition to being a friend and colleague to many, Jowers will be remembered as a loving husband, father and grandfather, brother, uncle, cousin and a godfather to many.
There will be a service to celebrate his life at the St. Thomas Reformed Church at 11 a.m. on May 6.