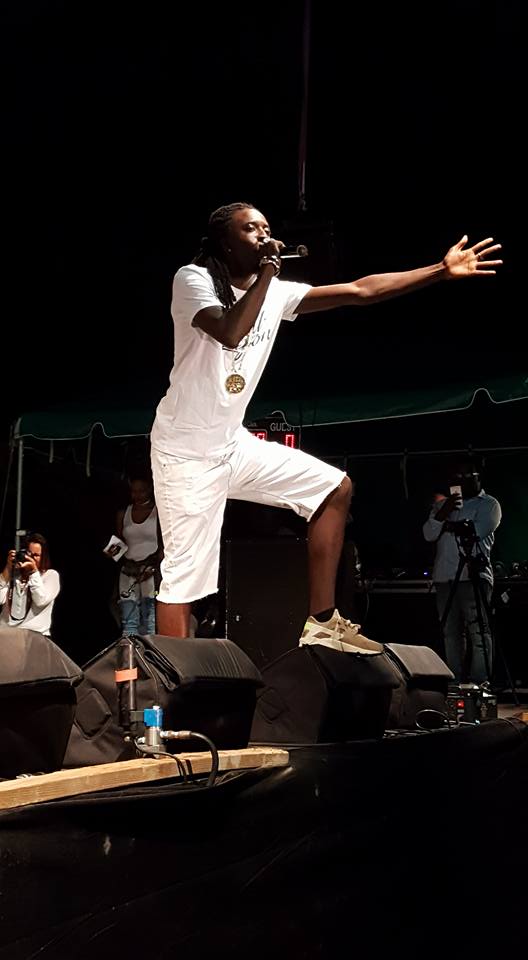 History was made in the Rita Myers Chiverton Centennial Village in the early hours of Wednesday morning as Kylo, the lead singer of The Stylee Band, captured not just one but both of the Soca Party Monarch crowns.
Kylo's elation was plain to see as the show's emcees, Darren "Boogle" Stevens and Sheniqua Robinson, announced his win for the Groovy Section and, just a few minutes later, again as the Jumpy Section winner. Kylo takes the crowns, bragging rights and a total of $12,000 in prize money.
The Soca Party Monarch Competition is an action-packed, highly anticipated show that awards two titles; the Groovy title, which is a slower paced song, and the Jumpy title, which is faster paced. Both encourage crowd participation.
In the Groovy section, second place went to Blackest, lead singer for the Fusion Band. Third place was Nikki Brooks.
In the Jumpy section, second place went to BugZBugz, and third place was Blackest. Also competing were Davina Mar, Toasty, Gillos, Shamall and The Beach.
Despite the rain that poured down at the start of the show, Festival revelers stood their ground and huddled under umbrellas anxious to see one of the most anticipated shows of the season. The contenders tried their best to work the crowd into a frenzy with their lyrics and dance styles, while urging the crowd to participate.
Some of the performers had the crowd following their commands. "Hands up hands down! Move left! Move right!" They rode into the performance area on cranes, motorcycles, Volkswagen buggies and even an army truck. Anything to get the attention of the crowd.
A crowd favorite was BugZBugz, who was dressed in a military-style outfit and was accompanied by an entourage of camouflage clad dancers. Another crowd favorite was Blackest, who had the crowd in a frenzy with his original song "Keeping it Real," which talked about people portraying one life on Facebook and another in real life.
The two women competitors – Nikki Brooks and Davina Marr – brought the girl power. Brooks paid homage to both Africa and the Virgin Islands in her two selections. Marr, who appeared on stage wearing a Wonder Woman styled outfit, sang about the future of the Virgin Islands.
Kylo performed his original song "Drip Drop" with a mop in his hand and a crew of energetic backup dancers. He vowed to "clean up" the "mess" left behind by his fellow performers.