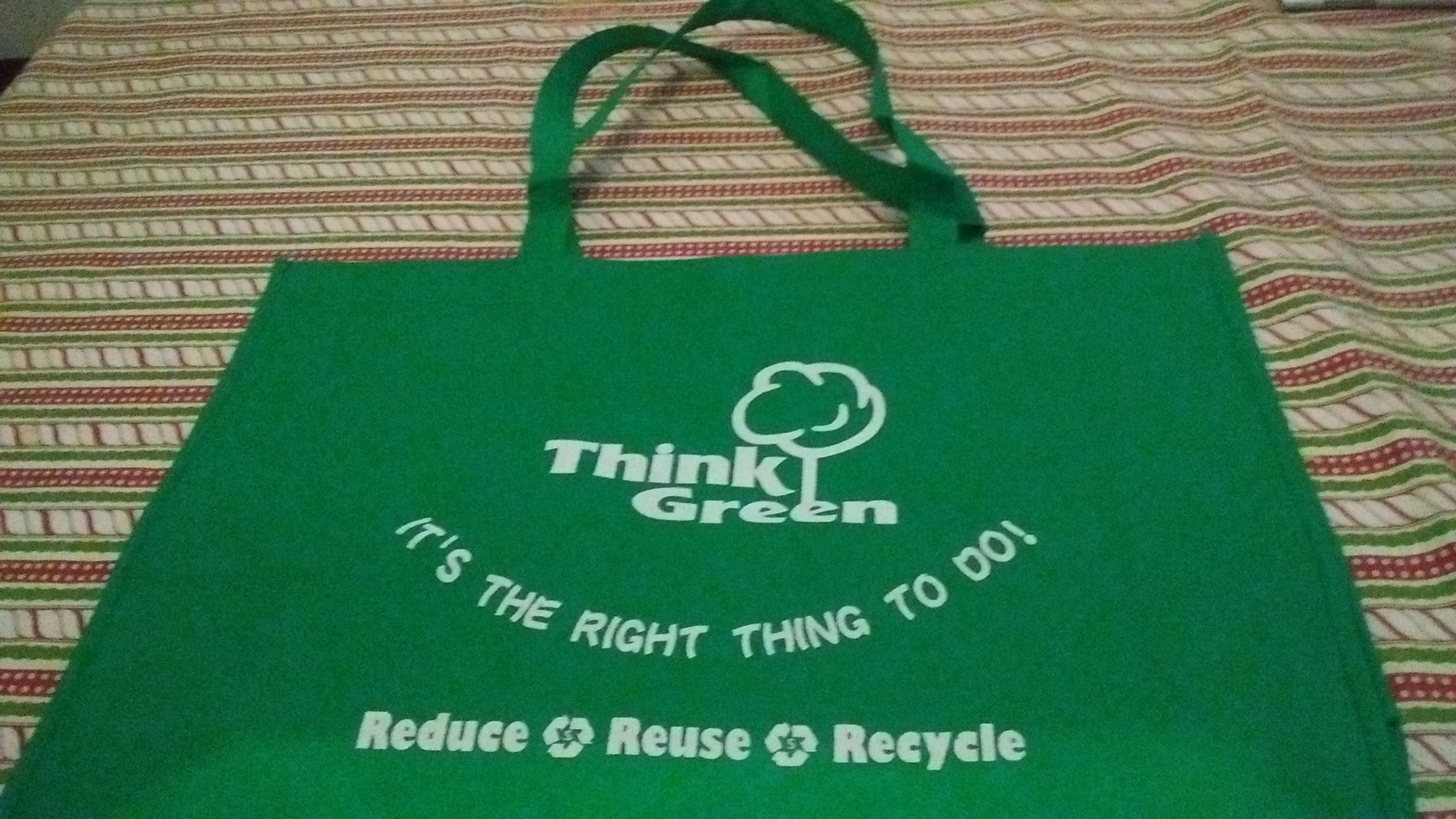 Although plastic bags, even biodegradable ones, were banned for most uses at Virgin Islands stores on Jan. 1, as of Tuesday, Jan 3, it was still business as usual, with plastic bags galore at the end of supermarket counters.
This is because an amendment from Sen. Kurt Vialet to the bill set April 1, 2017, as the date when fines will commence.
Seaside Market on St. Croix has taken notice of the ban and was distributing to customers free usable cloth bags on Tuesday. However, it was evident that some education about the reasoning behind the ban might be in order.
One Seaside Market customer was seen putting her free cloth bag into a plastic bag as she was leaving the store.
Paul Chakroff, an advocate of the plastic bag ban, said Tuesday, "The ban is consistent with what we have been advocating for six or seven years. It is a true plastic bag ban."
It took some last-minute action on the legislative floor to make the bill satisfactory to Chakroff, who was formerly the executive director of the St. Croix Environmental Association and is presently executive director of the V.I. Conservation Society.
As first written, the bill exempted certain "bio-degradable" bags that fragment into small pieces with exposure to sunlight. Chakroff called those bags "useless" in the Virgin Island environment because the "bio-degradable" still left plastic particles remaining and the bags themselves were a danger to turtles who mistake them for jelly fish.
Sen. Nereida "Nelly" Rivera-O'Reilly offered an amendment on the floor to remove that exemption and senators approved it unanimously.
Chakroff also said the delay in enforcement was "reasonable" in allowing grocery stores to use up the inventory of plastic bags on hand.
Chakroff participated in the committee hearings via telephone from Ohio where he was for medical reasons.
After April 1, grocery stores, gas stations and quick shops must become fully compliant with the law or face fines, which will be "not less than $500 nor more than $1,000 for each day of violation." Fines arising from noncompliance would be distributed, so that 75 percent of revenues would go to the V.I. Waste Management Authority and the rest to the government's General Fund.
Waste Management said it has enforcement officers to ensure compliance and it also would work with the Department of Licensing and Consumer Affairs.
Exceptions include plastic bags for fruits and vegetable, laundry bags and small bags for prescriptions.
The ban was passed by the Legislature in September and signed into law by the governor in October. It had been under discussion for more than two years.
Residents can support the environmental efforts of the St. Croix Environmental Association (SEA) when they get their reusable bags by ordering them from SEA. The organization has ordered a shipment of reusable bags and said it expects delivery any day. For more information, call 340.773.1989.