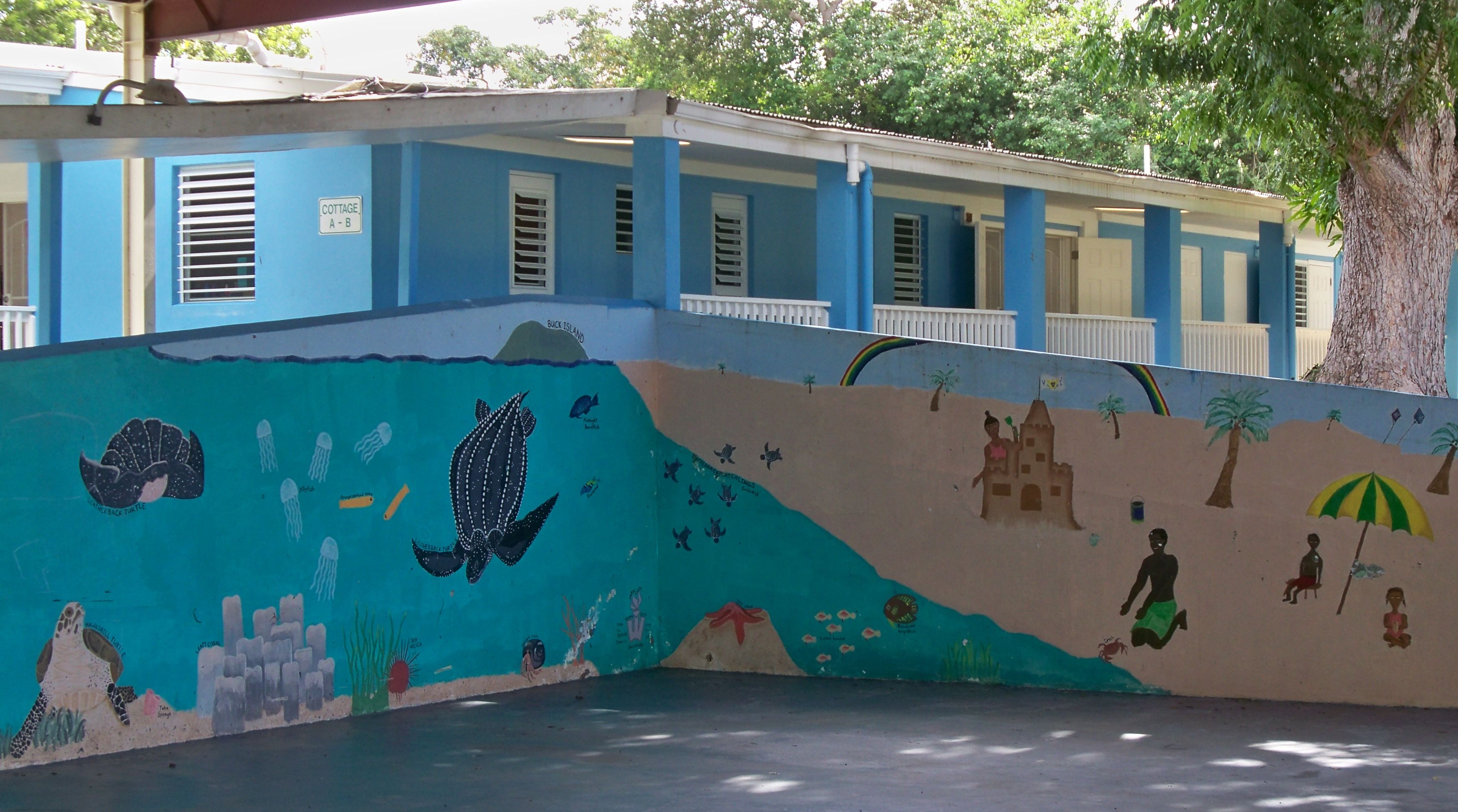 Businesses and government agencies on St. Thomas and St. Croix chipped in together and, by combining their efforts, raised $142,000 for the Queen Louise Home for Children on St. Croix.
Gov. Kenneth Mapp announced the gift during a ceremony Wednesday at the orphanage.
"This is just not me, this is all of us," Mapp emphasized.
Junia John-Straker of Lutheran Services, the parent organization of Queen Louise, received one envelop after another with a check in it during Wednesday's presentation at the home.
Straker said she was "overwhelmed and humbled" by the gifts.
Dana Holtz, director of the home, was overcome by emotion during the ceremony attended by about 30 people. Though she could barely speak, she said, "We take very serious what we do here."
Mapp said he wanted this to be just the first of an annual giving. He said that he has been giving to the orphanage, which now is home to 28 children, through a group called Riffraff. He said paying dues in that group was writing a check to Queen Louise. He said it is his promise, "that the government does everything it can to help the children."
"It's a time of giving and it's a good cause," said Mark Givvon of the Virgin Islands Next Generation Network, which gave $2,500.
Mapp also promised an increase of help from the government to Queen Louise. He said he wanted the government to pledge $500,000 to the Sister Emma Cottage. The cottage, which houses nine children with disabilities, needs renovation. Mapp said he would help in raising the other $1.1 million to finish the renovation.
Mapp expressed concern for children after they left the orphanage.
"Our kids have parents to fall back on for support," Mapp said. "They don't."
Straker said that was a deep concern of hers too.
Mapp said he was seeking Title 4 funds that would help youngsters when they became young adults and did not have a family support system behind them.