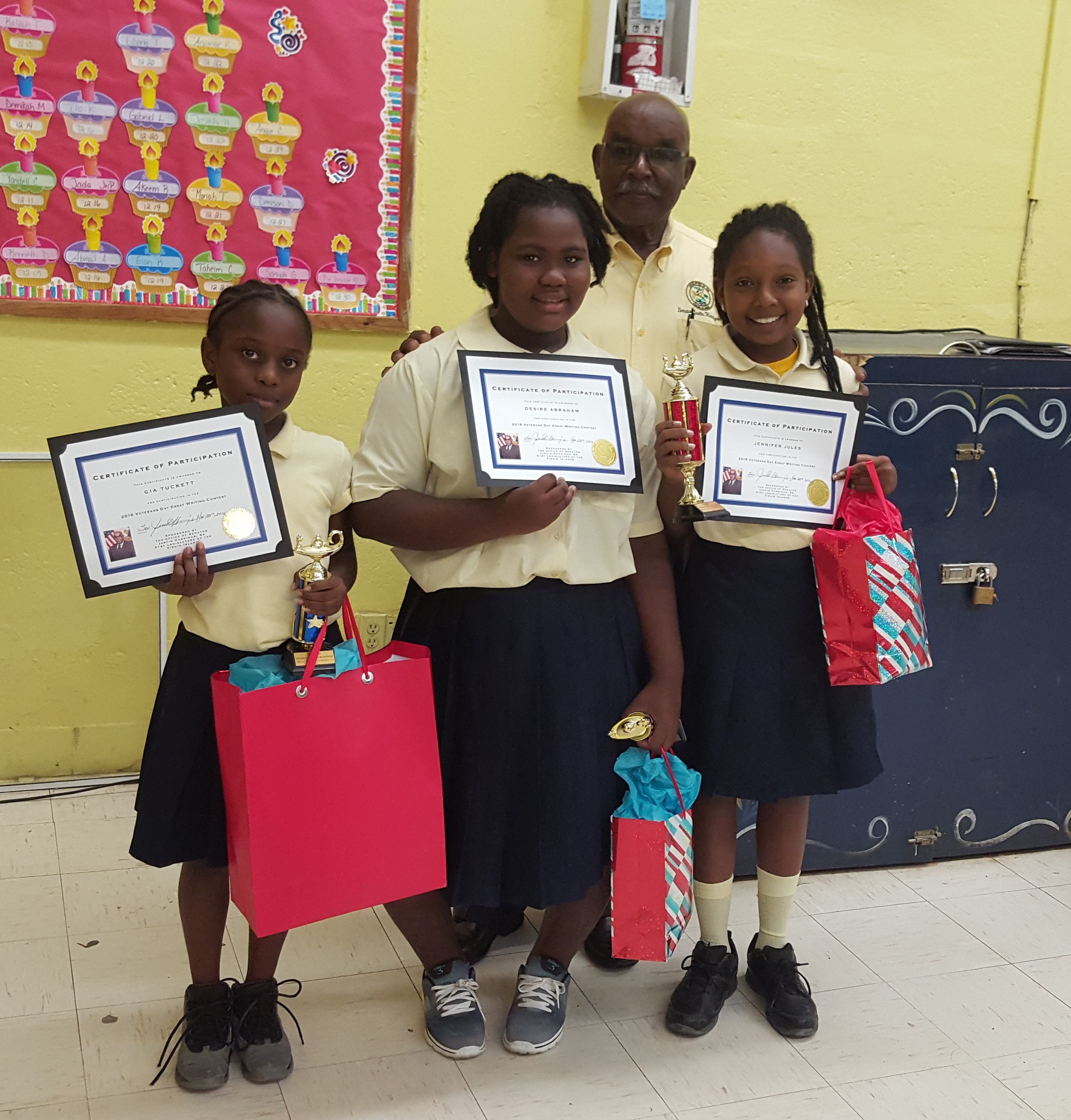 Sen. Justin Harrigan Sr. announced the winners of the 2016 Veterans Day Essay Contests during ceremonies on Monday at the Lockhart Elementary School on St. Thomas and on Tuesday at the Julius Sprauve School on St. John.
The contests, sponsored by the senator, was open to 5th and 6th graders of the two elementary schools. Each participating student had about three weeks to complete the essays before submitting them on Oct. 28. Entrees were then graded by volunteer teachers, who selected the top three from each school.
"This is the second year my office is sponsoring this event, which provides a forum for the young ones to develop their writing skills and learn more about the significance of Veterans Day in the territory and nationwide," Harrigan said. "I thank Principal Audrey Bowry of Lockhart Elementary and Principal Marion Lynch-Essanason of Sprauve School for allowing their students to participate. I also thank the students who took on the challenge of writing the essays. You are all winners."
The top three students at Lockhart Elementary were: First Place – Keiron Charles, Second Place – Petrise Hanley and Third Place – De'Kyla Lettsome. The top three students at Sprauve School were: First Place – Jennifer Jules, Second Place – Desire Abraham and Third Place –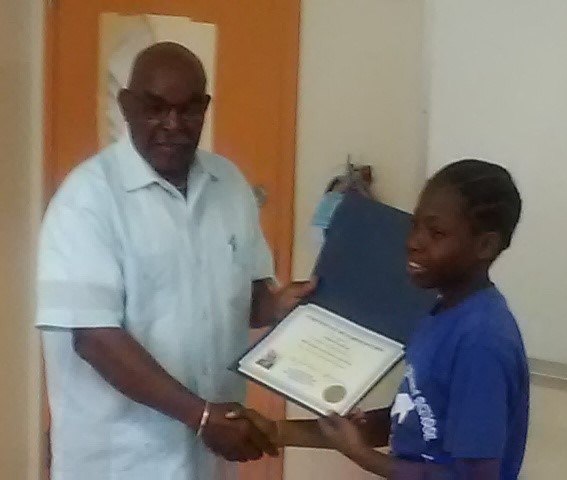 Gia Tuckett. Each of the top three students received a trophy and prize awards, to include a tablet and a scientific calculator.
Virgin Islands Lottery partnered with Harrigan by donating towards the prizes awarded to the students.