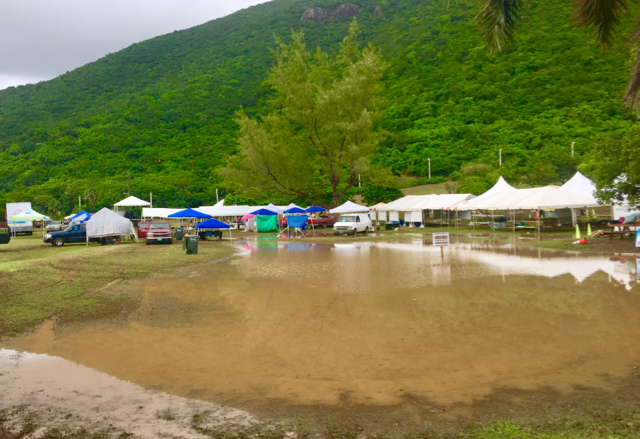 Heavy rains Saturday flooded the grounds of the St. Thomas-St. John Agriculture and Food Fair, causing event organizers to cancel Sunday's festivities.
Held at the Reichhold Center for the Arts at the University of the Virgin Islands on St. Thomas, the two-day annual event usually draws hundreds of visitors that come to experience local food, agriculture, music and crafts.
Vendors said showers started Saturday morning. By early afternoon most of the fairgrounds were flooded with a couple of inches of water. Many vendors were having issues making it through the mud with their vehicles.
The fair's committee plans to reschedule the event. More information is available by contacting the UVI Cooperative Extension Service at (340) 693-1080 or the Department of Agriculture at (340) 774-5182 or at sttstjagfair@gmail.com.