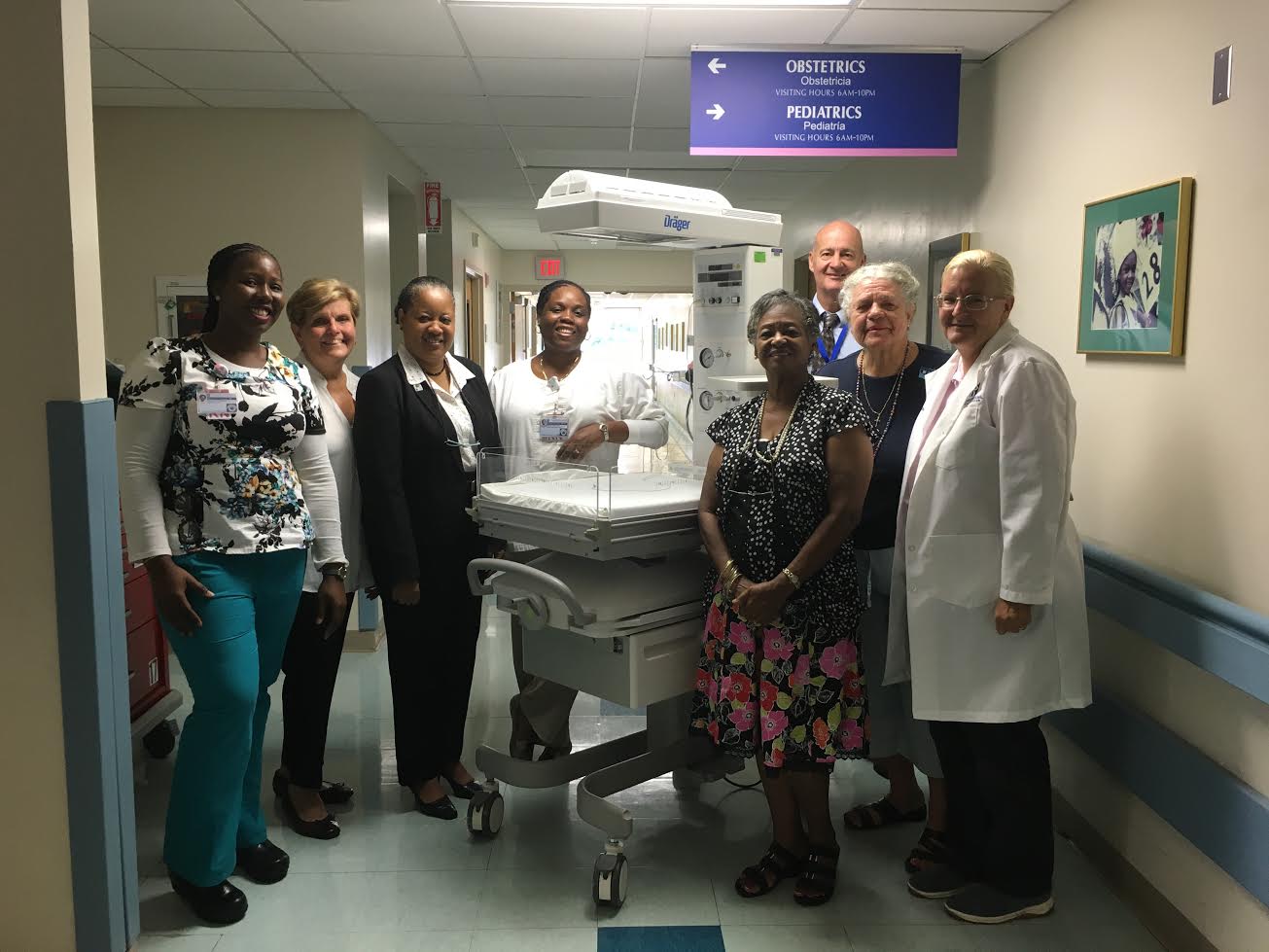 The Roy Lester Schneider Hospital and Medical Center (RLS) received a much needed gift from the Inner Wheel Club of St. Thomas, which donated a new radiant warmer to the hospital's neo-natal unit.
Radiant warmers are used to maintain the body temperature of newborn infants. The major advantage of the radiant warmer is the easy access it provides to critically-ill infants — especially those on ventilators or CPAP machines–without disturbing the thermal environment.
According to Cleopatra St. John of the RLS Hospital neo-natal unit, the USVI has about a 15 percent rate of premature births. The addition of this radiant warmer will help considerably in the care of premature infants.
Inner Wheel, which organized on St. Thomas in 1978, has been a staunch supporter of RLS for many years. At one time it managed the hospital's gift shop, with all proceeds going back to the hospital's coffers. Now, despite the fact they no longer manage the gift shop, the Inner Wheel Club still finds ways to support the local hospital.
Inner Wheel strives to promote true friendship, foster international understanding and promote the ideals of personal service — all in friendship and service. Helping children has long been a focus of the club. When the RLS Hospital neo-natal unit expressed a need for radiant warmers, they focused their fund raising efforts on being able to fulfill this need.
"We are very grateful to the Inner Wheel Club of St. Thomas for their generous gift," said the hospital's CEO Bernard Wheatley. "When organizations in our community like Inner Wheel have faith in our medical center and choose our community hospital to be the beneficiary of their fundraising efforts, it is truly a wonderful thing."
For more information on Inner Wheel Club of St. Thomas, send an e-mail to iwcstt@outlook.com or find Inner Wheel Club of St. Thomas on Facebook.