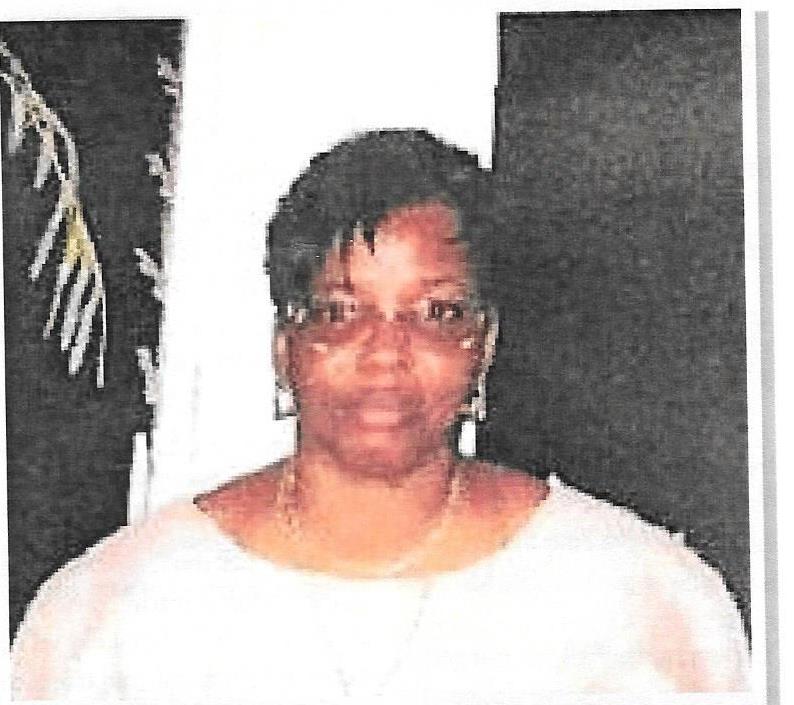 A Memorial Service will be held for Pamela M. Petersen at 10 a.m., Saturday, Sept. 10, at St. Andrew's Episcopal Church. Interment will follow at Western Cemetery No. 3, Altona, St. Thomas.
Pamela M. Petersen was preceded in death by sister, Reba George and brother-in-law, Rudolph Martin.
She is survived by her daughters: Kim Hansen, Kishma Hansen-Evans, Audrea George, Almeade George and Elysa McBean; sons: Keith Hansen and Kelvin Hansen; sisters: Guiter Hodge, June Turnbull, Picola Martin, Celina Hodge and Stephenie (Nefertiti) Cardoze; brothers: Neal George and Cleave George; and nieces: Bronda M. Hill, Denise Banister, Shanika Steele, Patrice Joshua, Paulette Joshua, Michelle Joshua, Mia Hodge Henidrigton, Asha George, Takiya George, Talibah George, Taheeda George, Hanifah George, Tiffany George, Taneslya George and Felica A. George.
She is also survived by nephews: Jeffrey Jacobs, Shern Harrigan, Sherwayne Martin, Jose Alomal, Kwanza George, Neil George, Talib George, Talis George and Kalib George; son-in-law: Bernie D. Evans; brothers- in-law: Dennis Hodge, Randolph Turnbull and Mario Hodge; and granddaughters: Kenisha Hansen, Re'Niqua Crump, Ne'Kayale George, Kalani Norman, Ameca Edmead, Amea Edmead, Amor Edmead, Kemora Hansen, Aniya Evans and Reign Lewis.
Other survivors include grandsons: Kelvin Hansen Jr., Ro'Shann Crump, Sereng Hansen, Akenda George and Elton Hampson; great-granddaughter, Kemiah Corum; great-grandsons: Jordan Howard, Jayce Sims, Jackson Sims and Ce'Kai Corum; special cousins: Laurel Hecha, Annesha Flecha, Stafford Todman and Delroy Parson; best friends: Pat Kitnurse, Mrs. Elsa McBean, Alysa Hansen and Denise Meyers.
Professional Funeral Service Entrusted to Turnbull's Funeral Home