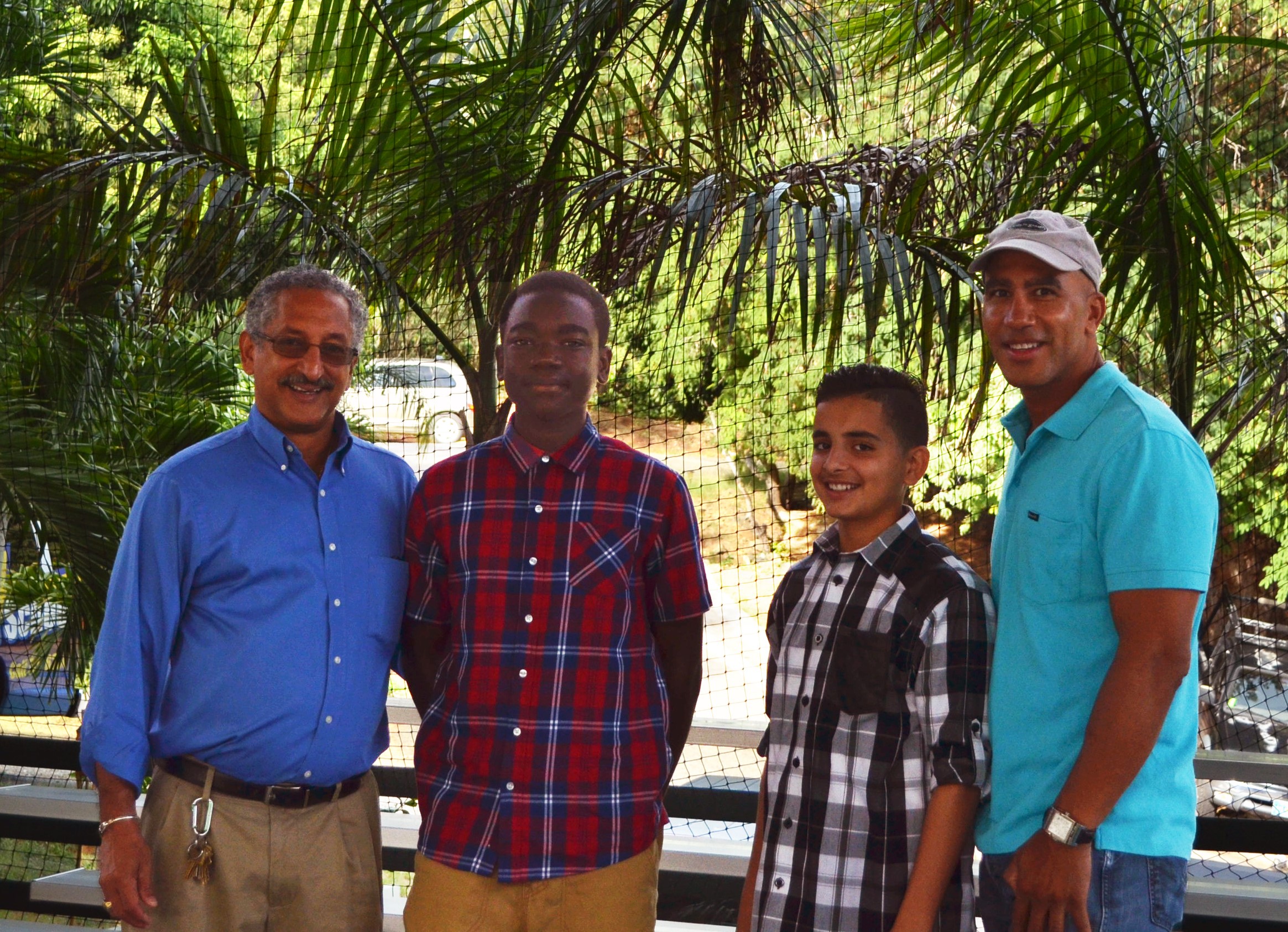 BrisaMax Holdings has awarded two scholarships to two young men who will enter the International Baccalaureate Program at Peter Gruber International Academy on St. Thomas. Recipients Karl Dinang, 10th grader, from Charlotte Amalie High School and Kareem Jamil, 9th grader, from Memorial Moravian School, will be starting the new 2016-17 school year at Peter Gruber International Academy.
Michael Bornn, VIMSIA Head of School, said, "We are very excited to welcome these new students to campus. We are sure that it will be a positive experience for them and our current students. The International Baccalaureate (IB) experience will expand the opportunities for both students."
The recipients were selected based upon their academic merits, strong character and financial need. According to Gloria Zakers, director of the IB program, "To know the value of education in a world that values most things material, is both pro-active and wise. I am honored to have these two young men join our family at the PGIA and continue their journey of being lifelong learners. Thank you so much to Bill Perkins and BrisaMax for valuing education so highly, and believing in us to be the school to deliver on this promise. Here's to creating a world of caring, responsible global citizens."
In order to receive and maintain a BrisaMax Holdings scholarship, students must remain in good academic standing, uphold themselves with high character and ethical behavior, and positively represent themselves, their school and their community.
Bill Perkins, CEO of BrisaMax Holdings, believes that education is crucial to the future of the Virgin Islands and will continue to offer scholarships as a contribution. BrisaMax Holdings congratulates the scholarship recipients on their accomplishments and encourages them to continue to excel in their pursuit of being a lifelong learner with a growth mindset.