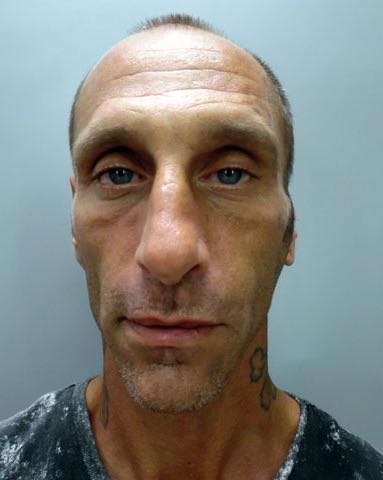 Two men accused of breaking and entering into My Brother's Workshop on Jan. 27 have both admitted to the crime, according to the V.I. Department of Justice. Both have prior burglary arrests.
Allen "Buckwheat" Samuel, 42, and Kyle Francis Woods, 46, both appeared before V.I. Superior Court Judge James Carroll III on Friday morning and pleaded guilty. Woods and Samuel were initially charged with one count each of third-degree burglary, grand larceny and possession of stolen property. Woods faced an additional count of destruction of property.
They entered a plea agreement negotiated by Assistant Attorney General Eugene Connor Jr. and public defender, Robert Leycock, in which they pleaded guilty to third-degree burglary. The other charges were dismissed and they were both ordered to pay restitution. Prosecutors also recommended Samuel be sentenced to five years in prison and Woods be sentenced to three years.
Carroll accepted the pleas and sentenced Samuel to four years behind bars. He scheduled Woods' sentencing for Sept. 12, awaiting a pre-sentence report from the Office of Probation.
According to an affidavit filed by police officer Vernon Carr detailing the nature of the offense, officers responded to reports of burglary that occurred at My Brother's Workshop in the pre-dawn hours. Footage from a surveillance camera showed that at about 3:40 a.m. on Jan. 27, Samuel and Woods entered the building through the southeastern door on Back Street.
Once inside the building, Woods tried to open the cash register, but unable to do so, he took the cash register and ran off with it. Officers who viewed the surveillance camera tape saw Woods also taking a 32-inch television monitor from the counter. He then left through the same door, Carr wrote.
Later that same day, officers saw Woods downtown and arrested him on suspicion of burglary and related charges. Woods told police that he broke into My Brother's Workshop and that Samuel was with him when he broke into the building, according to Carr's affidavit.
Woods led officers to an open lot on Nye Gade where he hid the television and an iPad that he took from My Brother's Workshop. Woods then took the officers to Western Cemetery in Altona where he had concealed the cash register and several other items, according to Carr.
Woods had been arrested for stealing before. In 2010, he was arrested for shoplifting from KMart. At the time police said he lived in Contant. He was arrested in 2015 and charged with third-degree assault/domestic violence for allegedly assaulted his girlfriend, allegedly hitting her with a PVC pipe. In the 2015 and 2016 arrests, the police report indicates he had "no fixed address," suggesting he may be homeless.
A man named Allen Francis Samuel of Estate Altona was arrested in 2012 and originally charged with four counts of third-degree burglary in connection to burglaries at Love and Joy of the V.I., Jen's Café, Doctor's Choice and Tanya's Beauty Salon. He is the correct age to be the same man arrested in the My Brother's Workshop burglary, although the Justice Department release does not indicate if they are the same man. (See Related Links below)