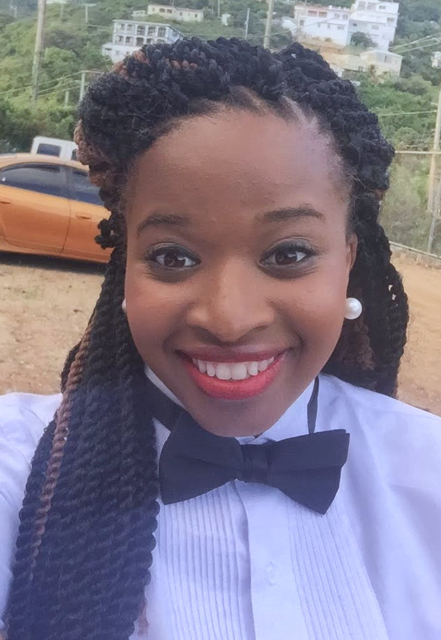 Sure, all scholarships help students get to college. But the Milan and Aliki Glumidge Scholarship in Hospitality and Culinary Arts aims to help them get through college.
That's because it adds a healthy dose of mentoring to the financial support.
The money comes from contributions to an endowment handled by the Community Foundation of the Virgin Islands. The encouragement and advice comes via Sue Robinson and Mary Gleason, stalwarts in the retail and hotel industry , respectively, and community activists who helped establish the scholarship. They've spent countless hours mentoring the early recipients.
The scholarship was first awarded in 2013. It honors Milan Glumidge, a pioneer in the Virgin Islands hospitality industry, and his wife Aliki for their contributions to the community. Glumidge was the longtime general manager of Bluebeard's Castle Hotel on St. Thomas and, Robinson said, sort of an early unofficial tourism commissioner in the territory. Gleason credits him with educating her – and countless others – in the hotel business and the hospitality industry in general.
The scholarship money is given as a one-year award, but several students have received assistance in succeeding years. The announcement of this year's winners is imminent. Each recipient receives a portion of the money available in a given year, with most awards ranging between $1,500 and $2,000. Depending on the economy, there is about $10,000 available to share each year.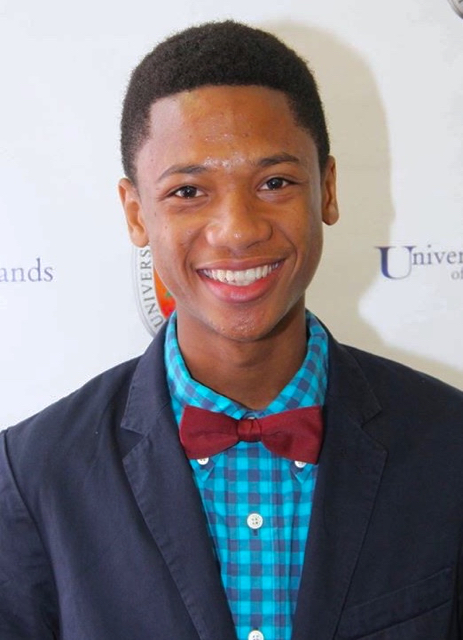 "The scholarship allowed me to do some courses," said Aron Gumbs, who attends the University of the Virgin Islands. He received assistance for the academic years beginning in 2013, 2014 and 2015, and has applied for help for his upcoming senior year. This summer he's interning at International Capital Management Company on St. Thomas in Project Management and Concierge. He also had internships for two summers on Anguilla, one with Black Orchid Florists and Events and one at Ani Villas.
Gumbs said he's grateful to Robinson and Gleason "for being there for us." They held a lunch meeting with the scholarship winners twice a year, to keep up on their progress and offer tips and advice. They were also on-call for the students and lent support to them in getting internships and job placements.
"We could always reach out to them if we were confused in a class" or had questions, said Samantha Deserve, another multi-year recipient who recently earned her degree from UVI.
"I am not the best at math at all," she said. There was a point at which she considered dropping a troublesome course, but she needed it and if she dropped out, she wouldn't graduate on schedule. She said she called Robinson who talked her through the crisis and gave her advice for approaches to the class and suggestions about possible tutors.
Now, she says, "I'm looking forward to pursuing my masters."
Deserve works as a front desk agent at Marriott Frenchman's Cove, a job she started even as she finished her degree.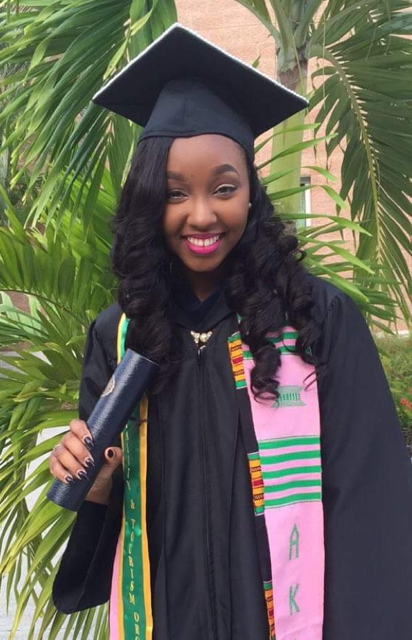 "I love it. I'm a people person," she said.
The hospitality industry also appeals to Alliyah Dessout, who used the scholarship to defray some costs at UVI. She'll enter her junior year in the fall.
"I love the atmosphere," she said. "I always love events and catering."
She's been hooked every since 10th grade when she interned at the Western St. John Resort and Villas. Later she spent a summer working with the St. Thomas-St. John Hotel and Tourism Association.
While several recipients have attended UVI, the scholarship also is open to Virgin Islands students attending college elsewhere. Currently Alvante Frett is at Johnson and Wales University working toward becoming a chef.
One thing that really pleases Gleason is "the two (recipients) who have graduated both have jobs." That and the feedback from the students made the emotional investment pay off.
"We've stayed pretty close to the kids," Gleason said. "We've been able to open a couple of little doors for them."
"Mary and I just sort of adopted them," Robinson said. And the students have been more than receptive. "They were like sponges."
For the students, this is just a beginning. Within the next 10 years, Dessout plans to open her own events planning company. Deserve is already considering "management options" in addition to pursuing a graduate degree. Gumbs' long-term goal is to build his own hotel/villa.