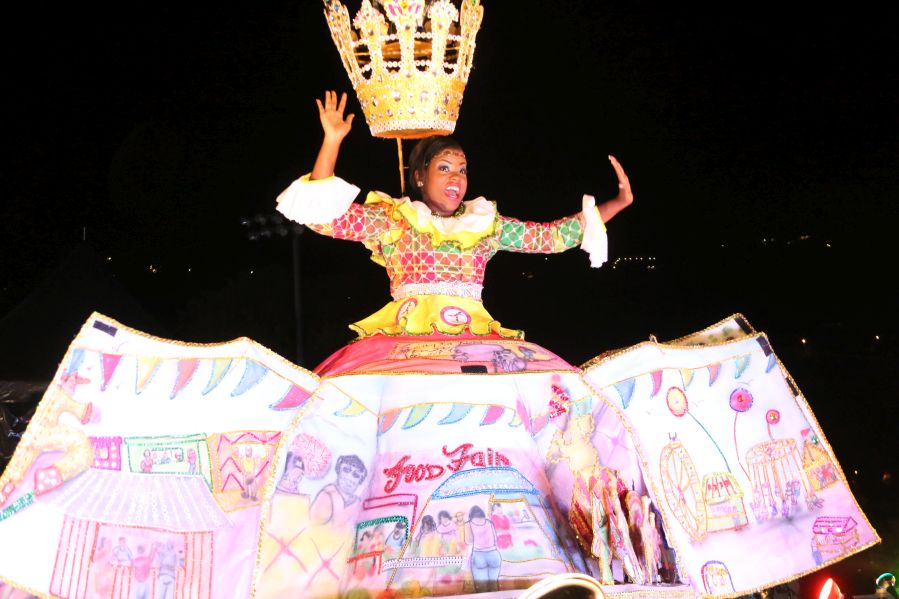 Kamarsha Potter was crowned the 2016 St. Thomas Carnival Queen after the 18-year-old won the Best Evening Wear and Best Cultural Costume competitions, each worth 100 points.
Potter, a student at Charlotte Amalie High School – whose students have brought home the crown for more than the past decade – also picked up the award Sunday for Miss Intellect.
The announcement was made close to 2 a.m. Sunday as the Queen Show wrapped up at Lionel Roberts Stadium.
Potter earned the most applause in the Cultural Historical Costume Wear section, with a costume themed "I Am Fabulously Carnival." Worn with a madras top, Potter's skirt opened up on the bottom to reveal panels of different Carnival scenes. From Lionel Roberts Stadium to the Carnival Village, each painted panel also showed the activities (including the annual Queen Show) that happen at each venue. Potter left the stage with the sound of fireworks – part of the last Village scene – echoing overhead.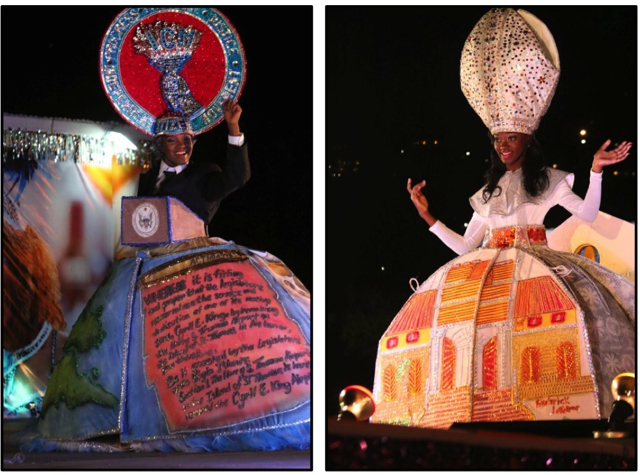 Since there were three contestants this year, there were no first or second runners up. Joining Potter on stage was 17 year-old Bianca Phillips, from Sts. Peter and Paul Catholic School, who won the awards for Miss Photogenic and Best Promotional Presentation, a first time award that evaluated how each contestant marketed themselves in the months leading up to the event.
Rounding out the group, CAHS senior Ceara Roberts also won Miss Congeniality and the Best Talent award for a musical steel pan performance. During the set, Roberts did a montage of past Carnival songs on two different pans, the tenor and six bass, the heaviest of the drums the her stage crew lifted on and off before and after the performance, which was also highlighted by pictures of the bands, including Mandigo Brass and Spectrum.
In her introduction, Roberts said she will attend the University of the Virgin Islands next year with the hope of becoming a performer at the Reichhold Center of the Arts, a career that she is already preparing as a member of the V.I. Institute of Performing Arts.
Carnival continues on St. Thomas Tuesday with the FirstBank Junior Calypso Competition, which kicks off in the Lionel Roberts Stadium at 8 p.m.