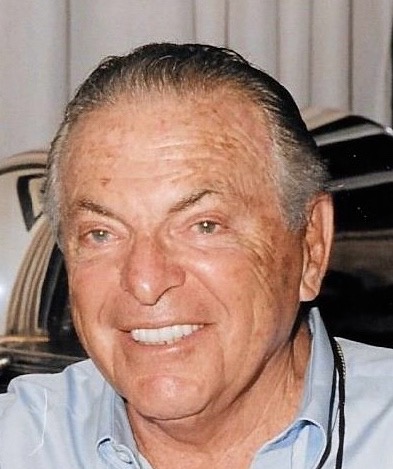 Businessman and philanthropist Neil Weiss died Wednesday at age 92 on St. Thomas. Following a 10 a.m. service Sunday at Turnbull's Funeral Home, he will be buried at the Jewish Cemetery on St. Thomas.
According to resident Marilyn Blackhall, Weiss was an extremely bright person with a forceful personality. "He made his mark where ever he went," she said.
With St. Thomas businessman George Blackhall, Weiss owned Nisky Center and Vitraco Mall.
A New York native, Weiss served as a flight officer bombardier in U.S. Air Force during World War II. After his B17 aircraft was shot down, he spent 18 months in a German prisoner of war camp until he was liberated by the Russian Army. He wore his POW medal to a 2010 Veterans Day ceremony on St. Thomas.
"It's the only one in the Virgin Islands," he said at the ceremony.
Weiss returned to Germany in 1947 as a civilian Post Exchange assistant manager. He was promoted numerous times and, in September of 1948 at age 24, was appointed general manager of the Post Exchange System in England.
He then formed Paige Electric and Eberline Instruments, publicly traded companies.
In the Virgin Islands, Weiss was involved with numerous enterprises until he retired age of 86.
He played a founding role in the formation of the United Way of St. Thomas and St. John and served as its president in 1978 and 1979.
The University of the Virgin Islands was often the recipient of Weiss's generosity.
"Neil Weiss was very enthusiastic about creating a legacy at UVI which would support the educational aspirations of our students," UVI President David Hall said in a press release. "It was a joyous and celebratory moment when we officially inaugurated the Neil Weiss Seminar Room in West Hall. He was excited and so was the university community. It was a sad moment when we heard of his passing."
In March of 2012, Weiss donated $250,000 to assist in the construction of the West Hall, UVI's newest 100-room residential facility. The Neil Weiss Seminar and Education Suite, which was dedicated in his honor in November 2012, features a state-of-the-art learning center equipped with seating for 40, video conference technology, high definition projectors, microphones and speakers.
"This transformative gift helped the university to construct one of the most modern classroom experiences available at our institution," said Mitchell Neaves, UVI vice president of Institutional Advancement. "His spirit and generosity will remain with us into perpetuity."
Other educational contributions included $10,000 to H. Lavity Stoutt Community College in the British Virgin Islands.
In 1983, Weiss donated $25,000 to form the Rotary Trust, which to date has issued 75 $1,000 Paul Harris international scholarships.
In addition, he supported such other groups as the V.I. chapter of the Boy Scouts of America and Antilles School.
He is survived by three daughters, Ina Weiss Pollins, Debra Miller and Meryl Trahant.