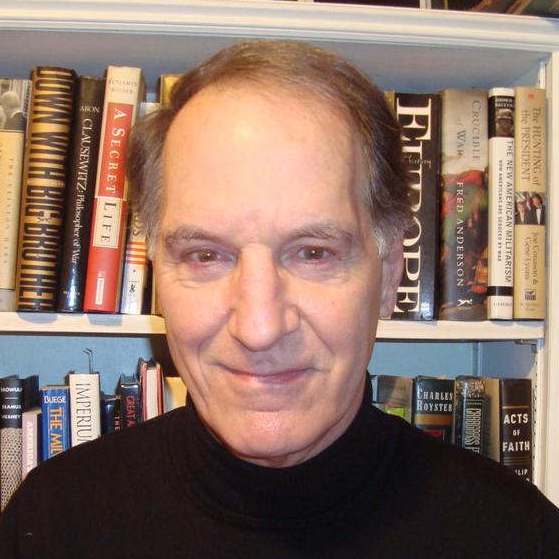 Frank Schneiger is a regular contributor to the Source. The sale of the Hovensa property on St. Croix to ArcLight's Limetree Holdings, which includes in its partnership the Chinese oil company Sinopec, is a done deal. (See Related Links, below.) But it got him thinking.
Every so often, someone will say, "We are living in strange times," or "strange place," or "strange bunch," when referring to some group of people. If you define yourself as "normal," it is hard to argue with these statements, since the strange nature of our species teleports to both space and time.
Sometimes the strangeness crowd will use a "connect the dots" approach to explain or justify their theory. We are in the age of dot connecting. Occasionally it works, but it usually seems that the dots are a little too mobile in getting to where the connector wants them to go. Even so, those who see the pattern will continue to say, "Just connect the dots."
For example, take President Obama. First off, he's not white. Then he has a "funny sounding" name (Schneiger would be real mainstream in Botswana or North Korea, I'm sure.) Then he (suspiciously) has said the Muslims are equal human beings. And, finally, he goes to a Christian Church and is a Christian. To the president's dot-connecting detractors, this last is the smoking gun, the dot that is really a trick to fool us. Being a Christian is final proof that President Obama is a foreign born Muslim. Connect the dots.
So here is the story of a "three dot" day. It started with an article by John Kariakou in Reader Supported News on Jan. 3. It was titled The Chinese in the Virgin Islands, Be Concerned. This was dot No. 1. Mr. Kariakou starts out by asserting that "A Chinese oil company is poised to take over one of the 10 largest oil refineries in the world — a refinery in a U.S. territory — threatening livelihoods, the environment and U.S. security." Now he had my full attention.
Here is a summary of Mr. Kariakou's argument. First, the EPA estimates the site's cleanup costs at $800 million, while the Chinese say they can do the job for $30 million. That's a pretty big spread, and, as the wise man once said, the most expensive thing in the world is cheap labor. Kariakou also states that the Chinese are going to build an asphalt plant on the site, "which would further foul the environment." And, he asks, what happens if there is an oil spill from a Chinese tanker? Who cleans up the mess?
Next, he claims that an American consortium bid $2.3 billion for the site, promised to clean it up, reopen the refinery as a refinery, provide 1,500 new jobs, and deliver cheap and clean electricity to the territory. Accordingly, he asserts, the cheap power would allow the government to fully fund its pension plans. He didn't say that the American group would produce eternal happiness in the Virgin Islands, but it was beginning to sound just a little too good to be true. Anyway, moving on.
Finally, Mr. Kariakou says that there is a national security issue. It is kind of complicated, but in the end, it involves having the Chinese facility right down the street from a U.S. Navy submarine base proposed for St. Croix. This, at a time when we haven't made up our strategic minds about whether China is a partner, an enemy or a long-term "frienemy." It kind of sounded like putting the Catholic Church rectory next to the little children's playground. Maybe it's just too soon. Or, as future President Trump would say, maybe we have to figure out what's going on first.
So, if Kariakou was dot No. 1, a conversation with a friend and colleague in Jamaica was dot No. 2, another eye-opener. He said the Chinese refinery on St. Croix was nothing, small potatoes. The Chinese are completing a superhighway (toll road) in Jamaica that will take people from Ocho Rios and the north coast tourist areas to the capital in Kingston in 40 minutes. Current travel time on really scary roads is about two and a half hours.
A French company had started the project, but part of the road had collapsed, and they had a $170 million cost overrun. The Chinese came in and said, "Hey, don't worry, we'll give you the $170 million back, fix the collapsed leg and spend another $730 million building the last two legs." Where others see a mountain, Chinese engineers see an ex-mountain. The road is scheduled to open in February.
To continue with dot No. 2, my Jamaican friend also mentioned that the Chinese were trying to buy Kingston Airport and want to build a super-port on the south coast to handle future super-freighters coming through the new $50 billion super-canal that Chinese "businessmen" are going to build through poor and not-so-super Nicaragua.
He added that the Jamaica highway project had not produced the super-mess that the Chinese-built $3.5 billion and still unopened Baha Mar resort did in the Bahamas. Oh, before I forget, the Chinese get to collect tolls on the road for the next 50 years and also get 600 acres of prime beachfront property where the road ends and where they plan to build a Jamaican version of the Bahamian behemoth.
So that was it for dot No. 2.
Dot No. 3. I then spoke to a source in the Virgin Islands. When I mentioned the Chinese road project in Jamaica, the source said that in Rwanda, China had built roads that had fallen apart within five years. Kind of like the stuff you buy at Party City, but a little longer lasting.
I did a little research on the matter, and couldn't find any hard evidence about the roads falling apart. What I did find was a common thread of shared sentiment with Jamaica and other countries. Like the Jamaicans, the Rwandans and others would rather deal with the Chinese than Americans, when there are even American investors around. This is because they get the money without a lot of lectures about human rights, corruption and the environment. These are three subjects not high on the agendas of leaders of sometimes corrupt, but always cash-strapped and indebted countries.
So what does it all mean? The answer to that question depends on who is connecting the dots. In 1983, President Reagan was the connector-in-chief and invaded Grenada because Cuba was extending the runway at Grenada's airport. Back then, America was still great, and the Reagan administration still considered the Caribbean to be an "American lake" in "our backyard."
Instead of a weak country (Cuba) extending a runway in a tiny country (Grenada), you now have a world power buying the airport and extending the runway in a bigger country. And doing lots more. Instead of Panama taking over "our" canal, the Chinese plan to build a whole new one through Nicaragua, the country that Reagan said was the commie dagger pointed at the heart of McAllen, Texas.
By my count, if you take a militaristic approach to this challenge, the United States would have to invade at least seven Caribbean countries. (Not counting the U.S. Virgin Islands, which would be kind of like Hitler invading Germany.) It would be interesting and valuable, not to mention entertaining, to hear what the presidential candidates have to say on this matter. And it's a near certainty that there are lots more dots to be connected.