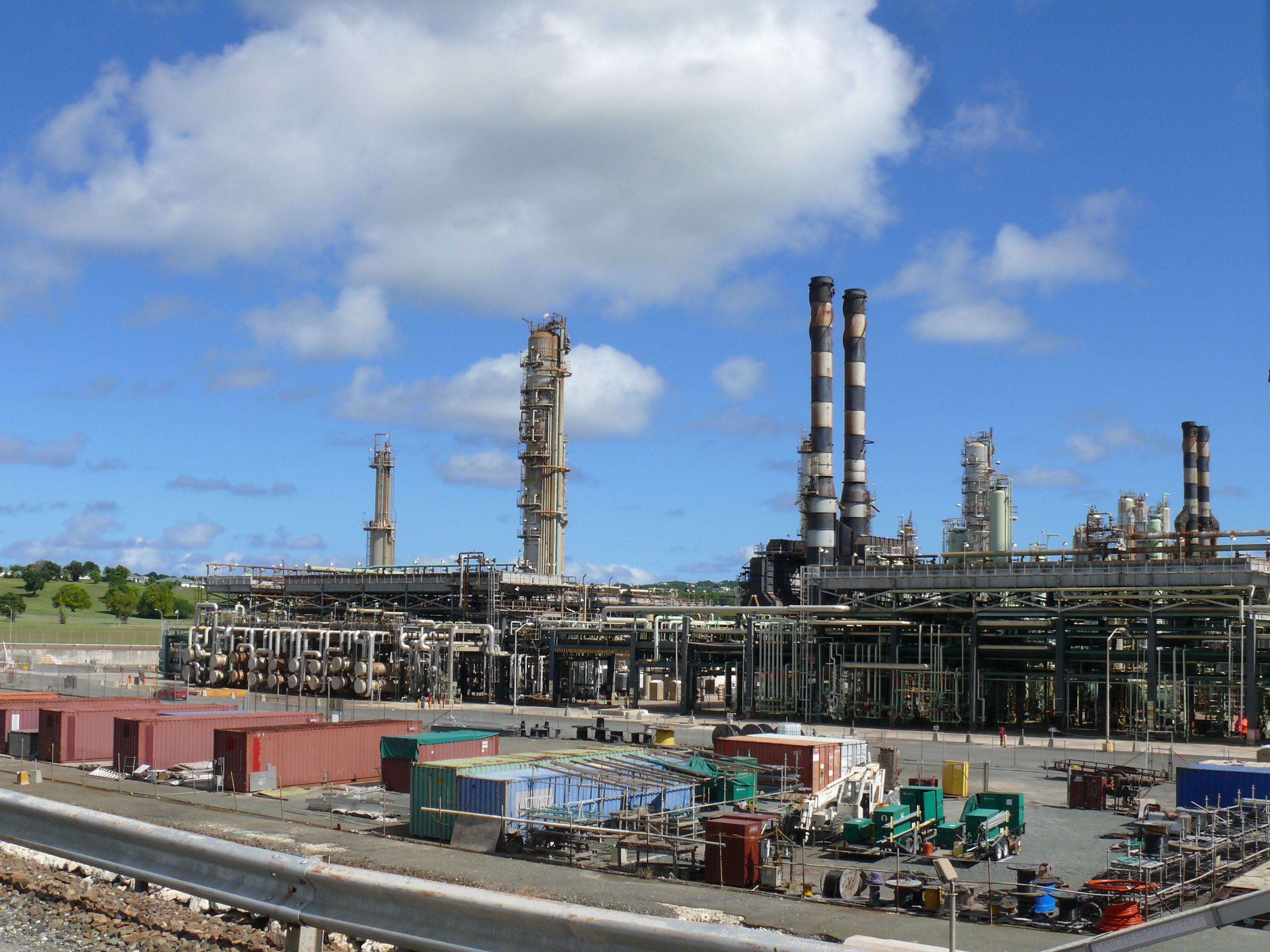 Senators still had concerns about plans for ArcLight and Limetree Bay Assets to buy and run the defunct Hovensa refinery as an oil storage facility and may want minor changes to the concession agreement, but they seemed closer to approving it after a public hearing Monday on St. Croix.
Senate President Neville James opened the hearing saying the goal was to get more information and prepare for a vote that would have far-reaching consequences.
"We are more knowledgeable today than we were five days ago," James said.
"I want to also remind everyone this is not a five-year contract with a five-year option," he added. "This is a 25-year deal with an additional 15 years if need be. Forty years spans two generations. If anybody tells you they are prepared to sign off a deal of such magnitude, money and, in this instance, most importantly, length overnight, then they are doing a disservice… A lot of us are doing soul searching because we are looking at a very far-reaching deal," he said.
Finance Commissioner Valdamier Collens, ArcLight Capital Partners representatives Jake Erhard and others testified and took questions, reiterating the financial benefits and new employment for the territory.
Bill Cline of the government's gas and oil consultant firm, Gaffney, Cline and Associates, showed an analysis of what revenues might look like under the proposed deal, under normal V.I. Economic Development Authority tax breaks, and with normal corporate taxes with no breaks.
Given what he said were "reasonable" volume, sales and price assumptions, the oil storage business would likely gross about $4.3 billion in revenues over the 25 years of the initial contract. With the proposed concession deal, the government would get about $802 million over those 25 years, including $220 million up front.
Much of the remainder would come from annual payments in lieu of taxes, which would be at least $7 million per year, but would average more than that, under Cline's assumptions.
By contrast the territory would see about one tenth as much if the owners got normal EDA tax breaks – about $77 million. And if it were subject to full taxation of 35 percent of net corporate income, the territory would see around $767 million – still less than under the proposed deal, according to Cline. But "nobody pays the full rate" and the real tax revenue would likely be less, he said.
Senators raised concerns about who else might qualify for tax breaks under the deal; how many employees would be hired from the existing oil storage operation at Hovensa; if reopening the refinery was an option; if the storage tanks could leak and more.
"The tanks are probably older than me," Sen. Janette Millin Young said. "Who has tested the integrity of the tanks and what is their integrity?" she asked.
Evan Schwartz of Limetree Bay said, "We tested a subset of the tanks a couple of months so is very sound."
ArcLight partner Jake Erhard said the tanks are heavily regulated by the U.S. Environmental Protection Agency and must be inspected every five years.
Millin Young asked who is responsible if there is a leak.
Erhard said, "Limetree Bay is 100 percent responsible" and will have insurance.
Sen. Myron Jackson asked if the deal could be modified or had to be voted up or down as is.
Collens said, "We like to honor our word and the agreement signed by the governor .. is a meeting of the minds. We would like to keep in that form."
"That said, nothing is inflexible," Collens added, noting "it could be revisited in the future."
Several St. Croix residents, including a former Hovensa employee, a Board of Elections member, a high school student and a radio host, aired their concerns about the deal. And two would-be investors complained they had "billions" to invest but were shut out of the process.
Former employee Hans Larsen urged senators to hold out for a full refinery restart.
Erhard said the company would look at restarting the refinery, on a small scale, with sweet crude, but it would take a long time to get permits and may not be economically feasible.
Attorney Michael Joseph read a letter on behalf of Joshua Simcox, claiming Simcox had billions of dollars to invest in the refinery. Joseph said he was acting on behalf of a friend, former Miss Virgin Islands Jasmine Turner, who was acting on behalf of Simcox, and said he could not answer any questions. Turner also said she could not give any testimony or answer questions.
Henry Thomas of Bronx-based food supply company Freedom NY also said he had "billions" to invest, but was shut out because he did not want to sign a confidentiality agreement.
Sen. Sammuel Sanes asked Thomas about his experience in refining. Thomas told a story about being involved in a bankruptcy relating to refining, but did not cite any actual refining or refineries owned or operated by his company.
"We took on the Lawrenceville refinery in Lawrenceville, Illinois," Thomas said.
"And what happened with that?" Sanes asked.
"I had a contract with Citgo and we could get Texaco. And Chevron had a Superfund site and we wanted to go in there, we started to go in there. And the bankruptcy court made it very clear to them, I would do this and invest the money if we can get the EPA to release us from Superfund liability," Thomas said.
Sanes said he gave Thomas "kudos for coming here," but that it is "not too convincing."
"This is not disrespecting you. It is just the fact that I can go to my office right now and bring you a stack of documents from different companies from all over the world who said they were the "savior" of the Virgin Islands," Sanes said.
Later Sen. Clifford Graham asked Joel Holt, an attorney who represented the V.I. government as the refinery sale was negotiated in bankruptcy court, if any investors were locked out of the process.
"They were not locked out of the bankruptcy. Anyone could bid. … Believe me, the judge took control," Holt said.
Holt said, "You heard about that confidentiality agreement. We didn't like them, the government didn't like them. We asked the judge to void them all and she did. And then after we finished our negotiation we were accused of collusion because we supposedly got too much."
He said, "She stopped the whole show and had a hearing on it and I had to testify and then she found we hadn't. So she was in control of everything. They could have participated. Believe me if they had come into this with more money, then these guys, they would be sitting here" instead of ArcLight, Holt said.
Graham asked if someone could have bid to buy the entire operation, including the refinery, instead of just storage facilities.
"Anybody could have shown up and the person with the most money would have won that auction," Holt said.
Some senators suggested the Legislature may hold a session before the end of the year to vote on the deal, but no concrete plans were announced Monday.
James said the Senate would continue to deliberate and hold a session "soon."