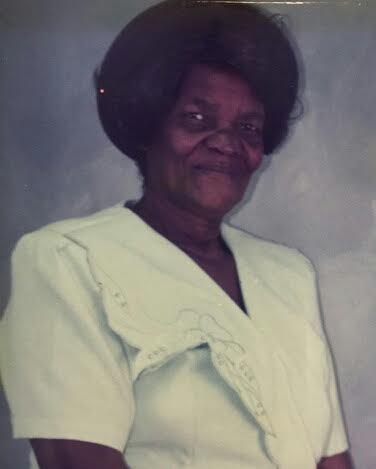 Angelina Henry, better known as Audrey Martin, died on Nov. 27. She was 93 years old.
She was preceded in death by her daughter, Camileta Wilson.
Angelina Henry (Audrey Martin) is survived by her sons: Norris Martin Sr. and Derrick Martin; daughters: Jacqueline Rawlins, Clare Martin-Connor and Dawn Y. Henry; adopted son, Alphonso Bridgewater; sons-in-law: Malcolm Wilson I and Curtis Connor; grandsons: Trevor Martin, Nigel Jeffers, Malcolm Wilson II, Terrence Wilson, Nigel Foreman, Anthony Martin, Norris Martin Jr., Dwayne and Dwight Bridgewater, Craig Martin, Dion Martin, Kendel and Kervin Hodge, D'Sean Thomas and Jamoi Connor; and granddaughters: Petronilla Wilson, Avril Foreman, Avonice, Anesta, Rhonda, Teshoy and Devoncia Martin, Mekesha Connor and Keshema Fleming.
She is also survived by great-grandchildren: Travis David, Kevis Trevlon, Shaquel Stanley, Arlge Benette, Malcolm Wilson III, Dwayne Bridgewater, Antwan Gordon, Jaekwon Gordon, Kevin and Dejorn Collins, Wonnie Richardson, Bevon and Be'Anca Belle, Turkesha James, Mecaira and Sharique Bridgewater, Shawdy Foreman, Twanique Gordon, Aldaisha Martin, Kevincia Collins and Sharissa Evelyn; many nieces and nephews; special friends: Dorpha Thomas, Ritza Degout, Mr. and Mrs. Wycliff Leader, Mr. and Mrs. Reuben Woodley, and Corrine Caines; as well as other relatives and friends too numerous to mention.
There viewing will be held at 9 a.m. followed by the funeral service at 10 a.m. on Saturday, Dec. 12, at Wesley Methodist Church, Tutu. Interment will be at Eastern Cemetery, Smith Bay.
For online condolences and directions, please visit www.hurleydavisfuneralhome.com
Funeral arrangements are under the direction of Hurley Funeral Home – (340) 774-1464.