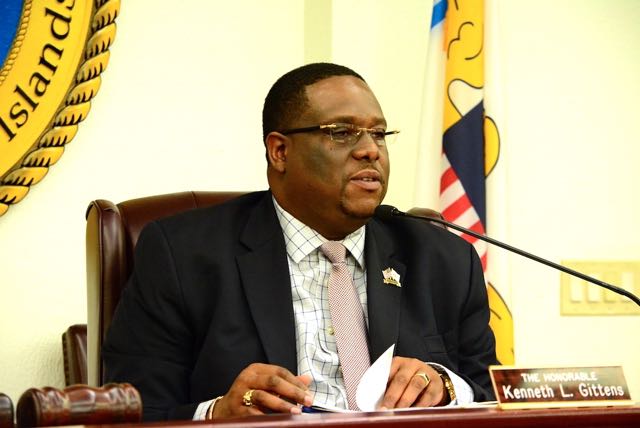 The St. Croix campus of the University of the Virgin Islands will be offering a full bachelor's degree program in nursing, starting in 2016, if all goes according to plan. The Senate Rules and Judiciary Committee forwarded legislation mandating the change on for a final vote during a hearing Monday.
The St. Croix campus stopped offering that program in 2009. When the measure was first heard in committee in October, UVI officials testified in support of the measure, saying there was a strong demand and it would help St. Croix produce and retain much-needed nurses for its hospital and medical facilities.
The said making it easier for St. Croix residents to take the program would hopefully make it easier to meet the island's shortage of highly trained nurses and to retain them, as well as making it easier for aspiring St. Croix nurses to get the training they need.
The bill [Bill 31-0138] sponsored by Sens. Kurt Vialet and Marvin Blyden includes $432,000 in government funding, which was already included in UVI's Fiscal Year 2016 budget in anticipation of the change.
After vigorous discussion, the committee voted to hold a measure sponsored by several senators to create an industrial hemp commission and allow limited cultivation of hemp for commercial purposes like constructions, cloth making and seed oil production. [Bill 31-0100]
Hemp is closely related to marijuana, but has very little of the psychoactive substance that marijuana users seek for intoxication. Instead it is bred to emphasize its long fibrous strands and other useful characteristics.
V.I. Bureau of Economic Research Senior Economist Donnie Dorsett testified that 22 states have instituted stale laws regarding industrial hemp, but said it "is important to note some state laws require a change in federal law or waivers from U.S. Drug Enforcement Agency before those programs can be implemented by the state."
Sen. Kenneth Gittens asked Dorsett if there would be an economic benefit to the territory from passing the measure.
Dorsett replied, "Yes, based on the data we were looking at I would say yes."
Acting Attorney General Claude Walker testified against the measure, saying that federal law had recently changed to allow research on hemp, but that it was still highly restricted. The bill, as written, would violate federal law and could be rendered inoperative as a result, he said.
Walker also said that while some states have legalized marijuana, it remains against federal law, and federal policies to not prosecute when it is legal at the state level could change with a new administration.
Senators voted to hold the bill for more research.
The committee also forwarded two nominees to the V.I. Taxicab Commission. It sent on Joyce Dore-Griffin with a positive recommendation, but recommended against final approval of a second nominee over concerns that he was not sufficiently prepared for the position.
Dore-Griffin is also a member of the West Indian Co. Ltd. board and sister-in-law to Gov. Kenneth Mapp.
Sen. Nereida "Nellie" Rivera-O'Reilly asked Dore-Griffin if she was there at the WICO meeting at which WICO voted to retroactively approve paying Mapp's rent at a luxury villa.
Dore-Griffin said that she did attend and that she voted in favor of the measure.
"Would you say you had the pertinent information when you cast your vote and did so without undue influence?" Rivera-O'Reilly asked.
"Yes," Dore-Griffin said.
Rivera-O'Reilly continued. "In light of what has transpired since, would you do anything differently?"
"No," Dore-Griffin responded.
The two nominations and nursing bill will now go to the full Senate for a final vote.