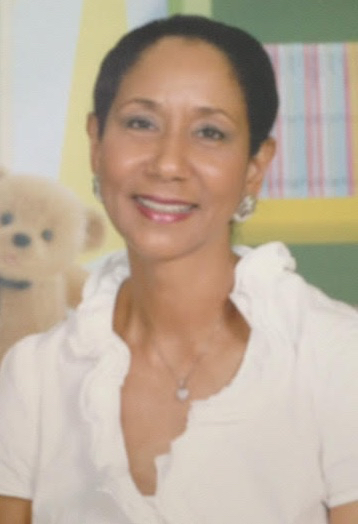 If you say "guavaberry" to Lois Hassell-Habtes, she may give you a well documented report on the history of the fruit and its prominence in local cuisine, she might play a version of the island Christmas song – on piano or organ – she may demonstrate a dance associated with it, or she might just serve you some of her prize-winning guavaberry cake, inspired by her grandmother.
Musician, educator, historian, administrator, celebrated amateur cook, and above all culture-keeper, Lois Hassell-Habtes can talk knowledgeably and exhaustively about anything Virgin Islands.
This summer she's spending some time helping her physician-daughter adjust to a demanding new job in New York and enjoying her own freedom as a new retiree from the V.I. Department of Education. But as always, her heart is in her V.I. home.
"I grew up on both (of the larger) islands, and have family on the third," she said.
Both of her parents came from prominent island families; her mother is Esonia Monsanto Hassell and her father was Luis Alexandre Hassell. She's the oldest of six children, all of them bearing their father's initials: Lois Antoinnette, Louise Adrianne, Lorayne Adelle, Laura Anne, Lisa Allyson, and – finally ("My father kept trying for a son" ) – Luis Alexandre Hassell III.
"Family is very, very important to me," she said. Holidays mean big celebrations. Old Year's Night is at her sister's, Christmas is at her mothers, and "New Year's Day it's at my place."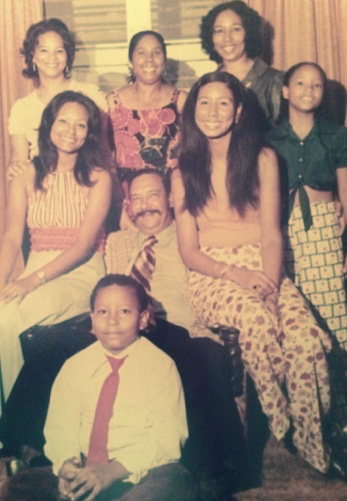 Hassell-Habtes spent her earliest years on St. Thomas, where she started her education at Antilles School. Then the family moved to St. Croix, where she attended St. Mary's School and got to know her grandmother, Evadney Watson, who was something of a legend in the Water Gut area, famous for her singing, "telling folk tales under the yellow cedar tree" and drawing children with her roast peanuts, Vienna cake, lollipops, and other old fashioned delicacies.
"It was a great, great upbringing," said Hassell-Habtes, who clearly bears its influence.
By the time she was in high school, the family had moved back to St. Thomas, where she went to Sts. Peter and Paul School and spent much of her time learning piano from Agatha Canfield. In 1974 she earned her bachelor's degree in music education from the University of Notre Dame.
When she returned to St. Thomas, she took a job as music teacher at what was then the Peace Corps School.
"I was there only through a year," she said, but the experience impressed her. She didn't exactly have a classroom. She taught guitar under a tree in the school yard and piano in the cafeteria. She worked with individual students and she also devised a rhythm band for what she called "the special children" who were learning disabled in one way or another. "It was such a joy to teach them," she said, adding she learned from them too. "A little blind girl taught me to play tambourine."
She returned to school, earning her masters degree at the University of Illinois and then taking a job with the Dallas Independent School District, teaching music education. In 1979, she came back home and took the position of music supervisor for the St. Thomas-St. John district of the public school system. Years later she earned her doctorate, Illinois.
She met her husband, University of the Virgin Islands professor Yegin Habtes, while in graduate school in Illinois. She said she saw him at a social function and thought "A good-looking black man, what's he doing here?" On their first date, "we talked 'til three in the morning."
The couple have two children, son Sennai Yegin Habtes, who recently completed his doctorate in marine science and has accepted a position at UVI, and daughter Imnett Yegin Habtes, a doctor working as a fellow at Memorial Sloan Kettering Cancer Center. Both bear their father's first name as a middle name, as is the custom in his native Eritrea, a small country in northeast Africa which used to be part of Ethiopia.
Hassell-Habetes has spent most of her life as an educator. Her tenure involved both teaching and administrative work, and included 12 years at Bertha C. Boschulte Junior High School, four at Sibilly School, and the most recent four as principal at E. Benjamin Oliver School.
She's proud of the role she played in getting E.B.O.'s physical plant repaired, in introducing more music and dance to the curriculum, and in improving the academic success of the students.
"They made AYP my second year there," she said, referring to a standardized test measuring Adequate Yearly Progress.
"The most successful, the most joyful (work) has been the workshop I do for teachers every year," she added, referring to her presentations about Virgin Islands culture to teachers who are new to the region.
Outside of school, Hassell- Habtes has always kept an active schedule. She's been a leading participant in virtually every cultural event involving the territory for the last 30 years, including Carifest and the Folklife Festival at the Smithsonian in Washington, D.C.
She served several years as the music director for the Caribbean Chorale and proudly said the one thing she did with the Caribbean Chorale was bring out of its archive of Virgin Islands music for them to perform in concert, and to help the group earn the title "Vocal Ambassadors of the Virgin Islands."
She also plays the organ for her church – though, she adds, it took her three years to master the differences between piano and organ.
She served on the Fifth Constitutional Convention and expressed disappointment that the territory has yet to reach agreement that will allow it to pass its own constitution.
"I'm constantly bothered by that," she said.
Now she is a member of the Transfer Centennial Commission, which is charged with planning celebrations to commemorate the upcoming 100th anniversary (in 2017) of the transfer of the islands from Danish rule to the United States.
"When we celebrate 100 years under American rule, we should be coming together as a people," she said.
After 42 years in education, "I am going to miss it, definitely I am," she said. However, "I'm getting older and there are other things to accomplish."
Her current project is transcribing tapes she made of many Virgin Islands storytellers, some of them since deceased, telling traditional stories and folktales. She used the work in her masters and her doctoral papers, but believes there is still much to learn from them.