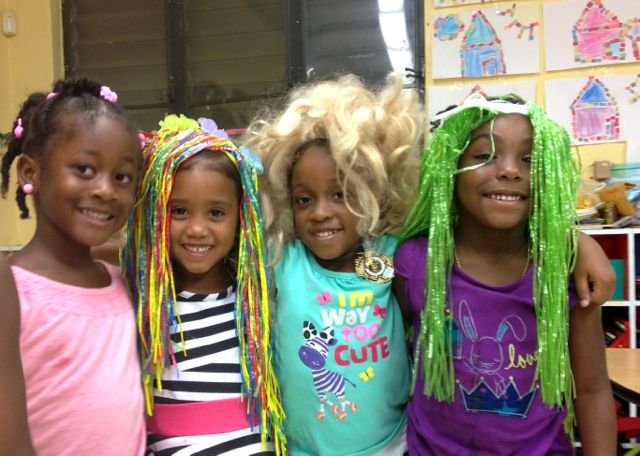 It isn't often that kids smile when they are dropped off for summer school, but the Family Connection Kindercamp on St. Thomas uses a child-led learning approach to engage and invigorate its enrolled students.
"The goal of the camp," held at the E. Benjamin Oliver Elementary School, "is to get children ready for kindergarten," according to program director Thelca Bedminster.
Bedminster, an assistant principal at Oliver Elementary, selects for the camp children with academic struggles who are set to attend the school in the fall.
There are 80 children in the kindercamp, and around half, Bedminster estimates, come to school with English as their second language.
"This program is different as it meets kids at their point of need," she said, attributing the camp's child-led curriculum that allows for each student to be engaged at his or her own skill level.
Child-led learning is exactly what it sounds like. The children get to decide what activity or lesson to learn for the day. Arranged across each of the camp's four classrooms are numerous tables. They host an eclectic range of activities designed to build or develop a particular skill.
One station has a wicker basket full of numbered clothes pegs. Students sit down at the station and clip on, in numerical order, the pegs. The gripping and squeezing of the pegs builds fine motor skills in preparation for holding a pencil. The numbering of the pegs familiarizes the pre-kindergarten students with numbers and counting.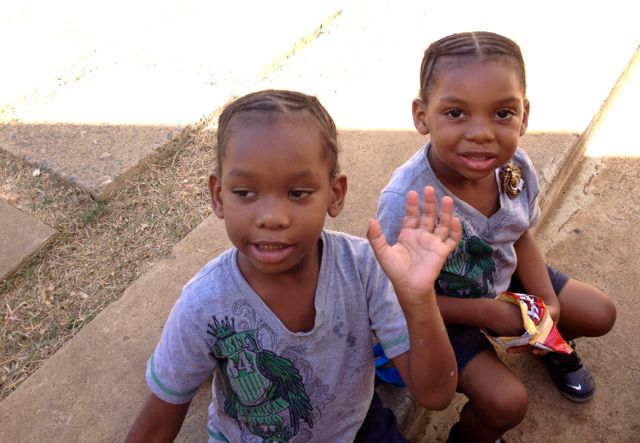 At other stations students practice writing their name or make polygons out of popsicle sticks.
Shournagh McWeeney, a retired administrator and director of St. Thomas's Montessori school, volunteers part time at the kindercamp to advise on the curriculum. The child-led curriculum "allows children to feel in control of learning and helps develop the skills of making good choices," McWeeney said.
"I see a sense of independence. I see more responsibility for learning, and a realization that they have duties they must fulfill," said Kishma Grigg, a kindercamp teacher.
Another kindercamp teacher, Sharon Dorbeck, said a child-led learning program is more hands on. "The kids love it and I love it. It's fun," she continued, adding that the plans to use it in the classroom the upcoming school year.
The private-public partnership incorporates the use of public school facilities, public school teachers, and the school district's summer lunch program, and local businesses and individuals privately sponsor the camp. Sponsors include Sea Glass properties, Fintrac, Quantico, the Feuerzeigs and the Priors.
"I have noticed significant improvement in the knowledge, willingness to share, and activity management of the kids," Bedminster said.