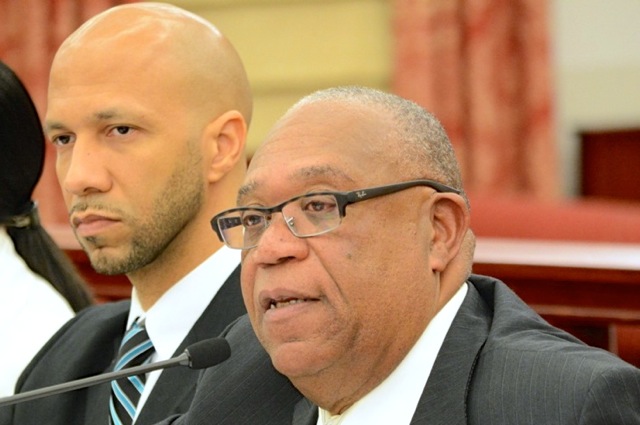 Schneider Regional Medical Center is on track for a $7 million total net loss this year, fed by tens of millions of dollars in uncompensated care for patients without insurance or who cannot or will not pay out of pocket, Chief Executive Officer Bernard Wheatley said during Senate budget hearings Thursday.
"Without specific initiatives to enhance revenue and curtail spending, this severe deficit will continue and exacerbate the financial situation," Wheatley said.
By law, the territory's two hospitals are required to provide care without regard for ability to pay. In principle, the government's annual appropriation is meant to cover the cost of those who cannot pay, but with limited resources, appropriations for both Schneider and Gov. Juan F. Luis Hospital have consistently been millions of dollars less than the cost of care provided.
According to Wheatley, the actual cost of uncompensated care for the previous fiscal year was $28.8 million, while Schneider's appropriation was $22.5 million, leaving a $6.3 million hole. This current fiscal year, Schneider has accumulated $16.8 million in uncompensated care, and if it continues at the same pace, will end up at around $25.2 million, leaving a $2.8 million shortfall, he said.
The hospital needs about $8.7 million more to break even and another $2 million for capital improvements, he said.
Senators were sympathetic, but probed for ways the hospital might increase its billing, its federal reimbursements and take other routes toward fiscal solvency.
The governor's budget proposes a $22.5 million General Fund appropriation for the Schneider Hospital in Fiscal Year 2016 – unchanged from last year. It also anticipates $71.1 million in reimbursements for care it provides and $1.4 million in Health Revolving Fund money, for a total budget of $96.98 million. Of that, $40.7 million is for wages and salaries; $9 million for employer benefit contributions; $17.9 million for supplies; $20.4 million in professional contracts and other services and charges; and $6.9 million for utilities.
V.I. Board of Nursing Licensure Chairwoman Ann Doute also presented that board's budget Thursday. The Board of Nursing Licensure is responsible for promoting policies and standards for nursing education, practice and discipline in the territory, and oversees the licensing of nurses in the territory.
The governor's budget proposes $273,000 from the General Fund for FY16, a very slight increase from the year before. The board requested 62 percent more than proposed, asking for $457,000 from the General Fund for projected salaries and fringe benefits of five full-time employees and three part-time employees. It also requests approval to use $312,000 from the Nurse Licensure Revolving Fund for operating expenses, for a total budget of $768,000. The Nurse Licensure Revolving Fund consists of the licensing fees collected by the board.
No votes were taken during the information gathering budget hearing.