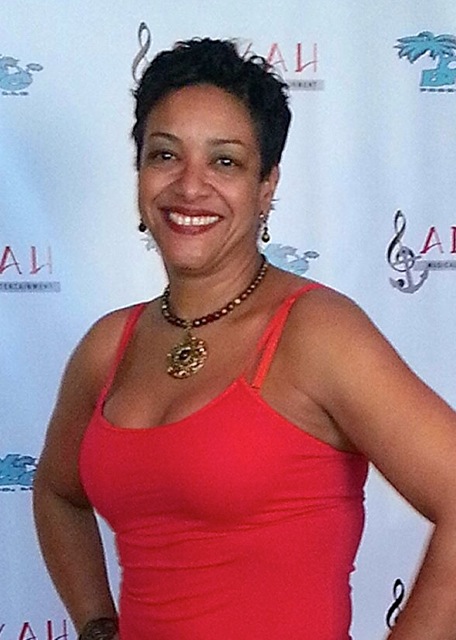 Jewels of the Virgin Isles is a feature series profiling Virgin Islanders in the diaspora who are excelling in their respective fields and/or positively representing the USVI abroad.
For many Virgin Islanders who grew up prior to the new millennium, there was a shared sense of connectedness and pride that instilled a confidence in their abilities to conquer the world. This is true for Nicole Roebuck Warner, who even today, displays her Virgin Islands pride in a way that positively impacts the next generation.
By day, she is the Chief Program Officer for AID Atlanta Inc., one of the largest AIDS service organizations in the Southeast United States. In this role, Roebuck Warner has oversight for all of the regional programs, as well as staffing, spending, sustainable revenue and Medicaid/Medicare funding.
In her personal time, she is the founder and owner of The Virgin Islands All Star Majorettes, an Atlanta-based organization that promotes Virgin Islands culture on the mainland during Caribbean carnival festivities and other events, and helps to instill a deeper connection for the next generation of Virgin Islands offspring to their parents' heritage.
Some might say that Roebuck Warner is passing on the torch of Virgin Islands pride left to her by her parents, the late Sen. Elmo D. Roebuck Sr. and the late Providencia "Provie" Roebuck. However, Roebuck Warner, who finds great inspiration and strength in her faith in God, sees it as her calling to serve and a way to have a positive influence on the youth in her life.
"My earthly father was a great inspiration to me. He was a great leader and always taught me that it is important to stand up for what you believe. His love for the people of the Virgin Islands also inspired me," she says.
Born in Puerto Rico and raised on St. Thomas, Roebuck Warner is reflective on the role that her parents, teachers and other adults played in her upbringing. "My mother and father were my heroes. Though not perfect, they instilled a strong work ethic in me, a love for people, and that a great leader must know when to follow; but I also had many people in the community who were also involved with making sure I succeeded."
Her educational foundation is rooted in the public school system and she is an alumnae of the former Nisky Elementary School (now Ulla F. Muller Elementary School), Wayne Aspinall Junior High School (now Addelita Cancryn Junior High School), and the Charlotte Amalie High School, from which she graduated in 1985.
After high school, Roebuck Warner was encouraged to pursue social work and obtained a bachelor's degree in psychology from Pace University and a master's in social work degree from New York University, both located in New York City. She says she chose the field of social work to help people in her community deal with the biological, psychological and social issues that impact their ability to live healthy and productive lives.
Today Roebuck Warner uses her experience to lead and manage others in the area of AIDS awareness and support and to provide training and consulting for the Southeast AIDS Training Education Center where she provides federal training on HIV case management throughout the state of Georgia.
"I truly believe that every trial, tribulation, and accomplishment has contributed to who I am today. Without the good, bad and ugly experiences I couldn't possibly be equipped at this time and in this moment to what I do," Roebuck Warner states.
Though she does not reside in the territory, Roebuck Warner believes she must give back to the community to promote a sense of pride and culture in the V.I. children who live stateside. Having benefitted from youth activities such as ballet, Girl Scouts and membership in both Sebastian's Majorettes and Stunts & Twirlers Majorettes, Roebuck Warner, who resides in the Atlanta metropolitan area with her husband and three children, says she wanted to create a similar opportunity for her daughter to have a cultural connection to the Virgin Islands.
She recognized that many "second-generation" Virgin Islanders had never been to the home of their parents and saw an opportunity to open the hearts and minds of the offspring of her peers. Roebuck Warner says her work with the majorettes has enabled her to remain entrenched in the Virgin Islands community and culture, while helping to develop young girls into confident individuals.
"It's not about the baton twirling; it's about the kids who are struggling," she says. "Every year I see kids coming in very shy, who evolve into leaders of the group. We provide an outlet for girls to be good at something and develop a sense of self, but our success is largely due to the parents who come out and support their children in all that we do."
Roebuck Warner, who admittedly loves the place she still calls home, says she is saddened by the increased violence that is exhibited by the territory's youth and would like to see a strategic focus on improving the territory's educational system and quality of life for those who are systemically disenfranchised.
However, as Roebuck Warner looks ahead to how she can do her part to preserve the culture that helped shape who she is, she says she would like to "pass the baton" for The Virgin Islands All Star Majorettes in the next 10 or so years to one of her girls, when she is "too old to do anything."
Nugget for V.I. Youth: "Wow, well I truly felt that growing up and even now, that I could do anything I set my mind to, and I believe this is the case for anyone. I would say to the young people of the V.I. that they can indeed be all that they dream to be. Surround themselves with positive people, with people who have similar goals and aspirations for greatness. Use their God-given talents to make a difference in someone else's life. The more we give selflessly to others (in whatever ways big or small), we reaffirm the greatness in ourselves. We are here to be servants to others, so they should be true to themselves, and their God. Be honest, approach life from a place of personal accountability and integrity, and love their neighbors as themselves. Greatness comes from within. We are already made great; we just need to walk in that knowledge.
Little Known Fact(s): "I am in the dance ministry at my church. I love to dance!"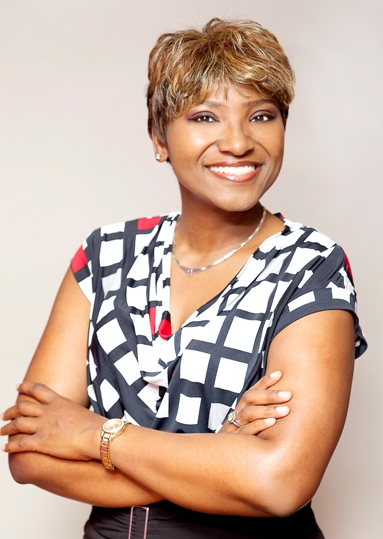 __
Loán Sewer is a marketing and tourism consultant and proud Virgin Islander who resides in Washington, D.C. She is also a founding member of the USVI Alliance Inc., an organization focused on reconnecting the Virgin Islands diaspora with the local community and host of the USVI Economic Development Summit on the U.S. mainland. Follow her on Twitter @LoTalksTourism or e-mail her at info@Lotalkstourism.com.