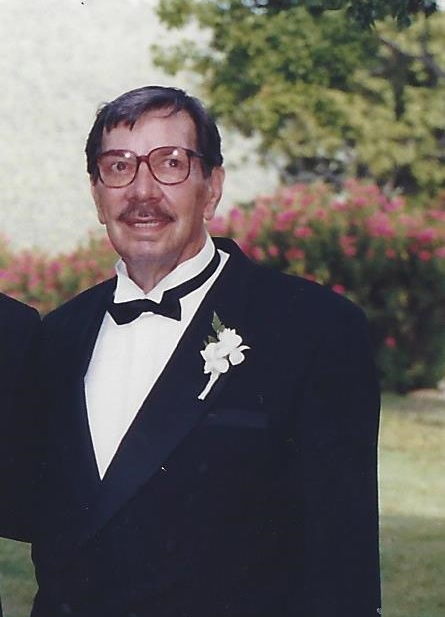 George Ernest Beers died peacefully at his Crown Mountain Home on March 12.
He was born in Boston, Mass., on Feb. 8, 1927. His parents were originally from Prince Edward Island in Canada. In January of 1945, as a young radio operator officer in the Merchant Marines, George began to travel to Europe, South America and the Middle East.
In 1953 he visited St. Thomas and made the island his home after going to work at the old Cable Office on Main Street. George loved St. Thomas and remained always respectful of its culture and its people.
In 1955, he was drafted into the Army for the Korean War, and served initially at Fort Buchanan, Puerto Rico, and then at Fort Huachuca, Ariz. George served as a radio operator in the Signal Corps until his honorable discharge in 1956 with a National Defense Service Medal.
In the 1960s he opened the Powderhorn Tavern on Garden Street, and after its closure in 1977, he renewed his FCC license and went to work for RCA and General Electric. George worked at the radar site on Crown Mountain until 1989, when he retired at the age of 62.
George was a loving and understanding husband and father, and will be greatly missed. He is survived by his wife, Luisa; son, Richard; daughters: Tracey Jackson and Cristina Brunt; sons-in-law: Michael Jackson and Shane Brunt; grandchildren: Gabriella and Alessandro Brunt; in-laws: Ann Beers of Florida, Ugo and Angela Bonelli of Italy, and Thomas and Kristine Brunt of St. Thomas, together with their families.
George's body will be cremated, and a celebration of his life will be held at a later date. The family extends special heartfelt thanks to Continuum Care Hospice.
For online condolences and directions, please visit us online at www.hurleydavisfuneralhome.com.
Arrangements are under the direction of Hurley Funeral Home.