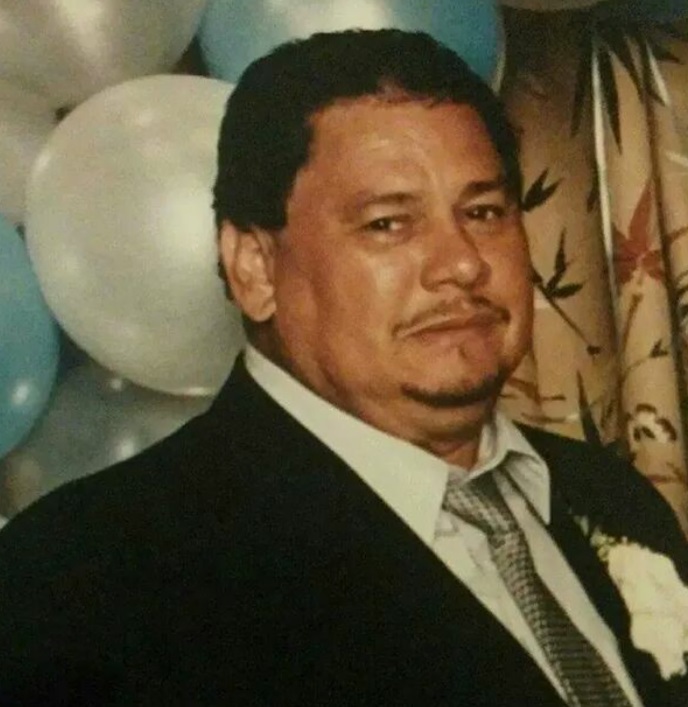 Aguedo Coto Jr., also known as "Junior" or "Fundón," of Estate Glynn died on Nov. 12 in Hartford, Conn. He was 60 years old.
He was preceded in death by his father, Aguedo Coto; grandparents: Manuel Soto, Maria Nieves, Miguel Coto and Esmeralda Rivera; and aunt, Juanita Rivera.
He is survived by his mother, Teresita Coto; wife, Raquel Coto; daughters: Mayra Coto, Jackeline Coto and Jenny Coto; sons: Juan Jose Coto and Josue Coto; 10 grandchildren; sisters: Olga Coto, Maria Saldána, Isabella Albino and Andrea Vega; brothers: Jose Manuel Coto, Mauricio Coto and Victor Coto; and nieces: Sandy Ayala, Lymarie Coto, Shamelly Coto, Kaydee Coto, Yashira M. Coto and Shamsey Fleming.
He is also survived by nephews: Angel Ayala, Reynaldo Ayala, Carlos Saldaña Jr., Jose Manuel Coto Jr., Jose Sanes and Luis Enrique Sanes, Johan M. Coto, Isaias M. Coto, Victor Coto and Alexis Coto; aunts: Juana Soto, Helen Chin and Aida Ramirez; uncles: Edison Soto and Gilberto Soto; brothers-in-law: Carlo Saldaña and Wilfredo Vega; and sisters-in-law: Aida Coto, Betty Cruz and Ana Coto.
Other survivors include special friends: Antonio Hendricks, Wito Rivera, Mario Ortiz, Marina Henry, Milda Mendez, Francisco Christian, Maria Christian and Gin Figueroa; cousins: Pedro Figueroa Jr., Michelle Figueroa, Nancy Figueroa, Lydia, Jesus Rivera Jr., Edison Rivera, Maria E. Ortiz, Nitza, Lugo and Priscilla Cruz, Francisco Rivera Jr., Israel Rivera, Samuel Rivera, Andres Rivera and Gonzalo Rivera; as well as other relatives and friends too numerous to mention.
A Memorial Service will take place at 10 a.m. on Friday, Nov. 28, at Speak the Word Ministries.
Professional funeral services are entrusted to James Memorial Funeral Home Inc.