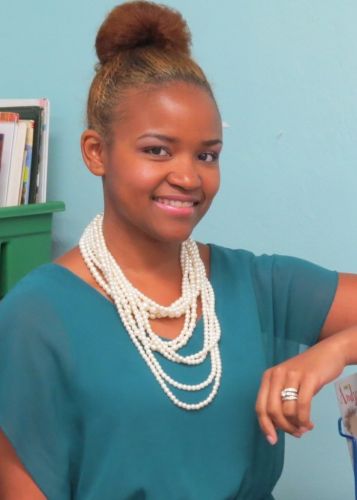 The territory's 2015 teacher of the year is Jeune Provost from Julius Sprauve School, the Education Department announced Friday
"The Department of Education offers Mrs. Provost our warmest congratulations," Education Commissioner Frett-Gregory said Friday. "We commend her on her outstanding teaching achievements and we are honored that she will be representing the territory at the national conference and other upcoming events."
Provost was announced last week at the St. Thomas-St. John District's Teacher of the Year winner, while Mrs. Juliette Heddad-Miller from Lew Muckle Elementary picked up the St. Croix District title. Both were considered for the state award by an evaluation committee made up of Department officials and representatives from agencies ranging from the V.I. Board of Education to the University of the Virgin Islands.
The selection committee – which ultimately makes a recommendation on the winner to the Education Commissioner – uses standard criteria during the evaluation process, including a classroom observation component.
A third grade teacher at Julius Sprauve, On St. Thomas-St. John, Sprauve's Provost is committed to creating an educational system in the classroom that works for and with her students.
"I believe it is my responsibility to inspire students by providing a caring and stimulating environment, where they can grow, mature and take risks free of embarrassment," Provost, now in her second year of teaching at Sprauve, said. "With the use of imagination, I allow students the freedom to present what they know in the best way they know how. I enthusiastically engage students in lessons that address each child's learning style. I am a firm believer in the theory of multiple intelligences and how those intelligences play in the development of differentiation and a student centered approach to learning. "
Whether it's filming public service announcements for a unit about recycling or developing a presidential campaign for lessons on government, Provost's lessons are rigorous, hands-on and identify with a simple teaching philosophy: that every child has the ability to learn through inspiration, imagination, and a teacher's dedication, according to the Education Department.
Speaking Friday, Provost said she was "honored" to have been chosen for the state award.
"I am honored beyond words to have been chosen for such a prestigious award," Provost said. "To be named the 'best' among professionals that are shining examples of dedication and inspiration is humbling. There is no greater reward for me than to see and experience my students achieving success – but this accomplishment is truly something, a huge honor."
Provost will now go on to represent the Department and territory at the National State Teacher of the Year Competition, which is run by the Council of Chief State School Officers.
State Teachers of the Year participate in a number of activities, beginning early next year with the National State Teacher of the Year Conference.