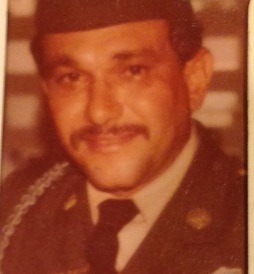 Carlos E. Encarnacion, also known as "Carlitos," of Fort Lauderdale, Florida, died on March 16. He was 66 years old.
He is survived by his sisters: Pauline Encarnacion-Santos, Marcelina Encarnacion-Lamar, Petra Encarnacion-Quiñones; brother, Cirilo Encarnacion; nieces: Coco, Twiggy, Evelyn, Donna, Mary Jane, Melissa, Kisha, Nancy, Luz, Evelyn A., Juanita, Zuraya, Michelle, Delvis Griselle, Patricia, Monica and Gina Pauline; nephews: Charlie, Kenny, Tony, Tee, Jose C., Geogie, Christian, Jeremy, Ramses, Luisito and Chegui; brothers-in-law: Carmelo Silva and Manuel Quiñones; and other cousins, relatives and friends too numerous to mention.
There will be tributes at 9:30 a.m. followed by a Memorial Service at 10 a.m. on Thursday, April 3, at St. Joseph's Catholic Church. Interment will follow at Kingshill Cemetery.
All funeral arrangements are by James Memorial Funeral Home Inc.