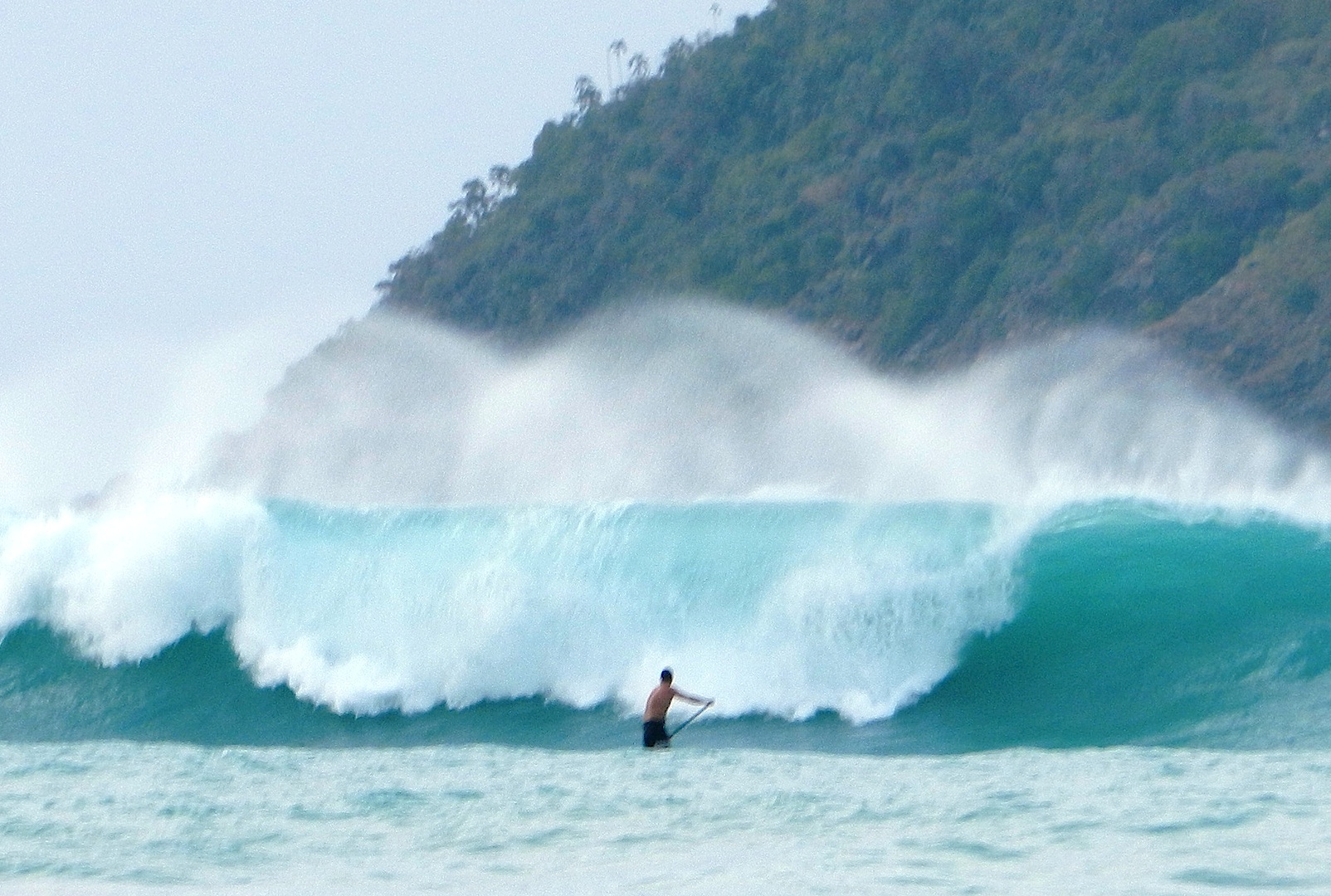 The winter storm that pounded the northeast United States on Wednesday is the reason why the territory is getting huge waves, according to meteorologist Luis Rosa at the National Weather Service in San Juan.
"They were generated by a very intense low pressure system over the western Atlantic," Rosa said Friday.
Rosa said a buoy just off the San Juan coast recorded 10-foot swells. One located 171 miles north of St. Thomas had 13-foot waves.
Huge waves piled up Friday but Rosa said they should start to diminish Saturday.
"But it will still be hazardous," he said.
The V.I. Territorial Emergency Management Agency said that waves should hit 13 to 16 feet along the St. Thomas and St. John north facing coasts on Saturday. St. Croix should see waves of four to six feet.
A coastal flooding advisory is in effect through 4 a.m. Saturday and a high surf advisory remains in effect until 8 p.m. Saturday.
The swells are producing strong rip currents making swimming dangerous as well as hazardous surf conditions.
Localized flooding and minor beach erosion are also possible along the northwest through north facing coastlines of the Virgin Islands.
VITEMA advised beachgoers to use extreme caution during recreational activities at local beaches.
At V.I. National Park on St. John, Chief Ranger Lloyd Morris said conditions along the northern beaches are "pretty rough" with the beaches just about covered with water.
"We're getting a lot of heavy shore breaks," he said.
As a result of the dangerous conditions, rangers posted high surf advisory signs. "The red flags are up," he said.
Only Trunk Bay has lifeguards on duty, and Morris said they and the person collecting admission fees are advising people visiting that beach that swimming is dangerous.