Still looking to find the funds to cover all of this year's activities, the V.I. Carnival Committee is appealing to local businesses for sponsorships they hope will not only boost companies' sales but also bring more spectators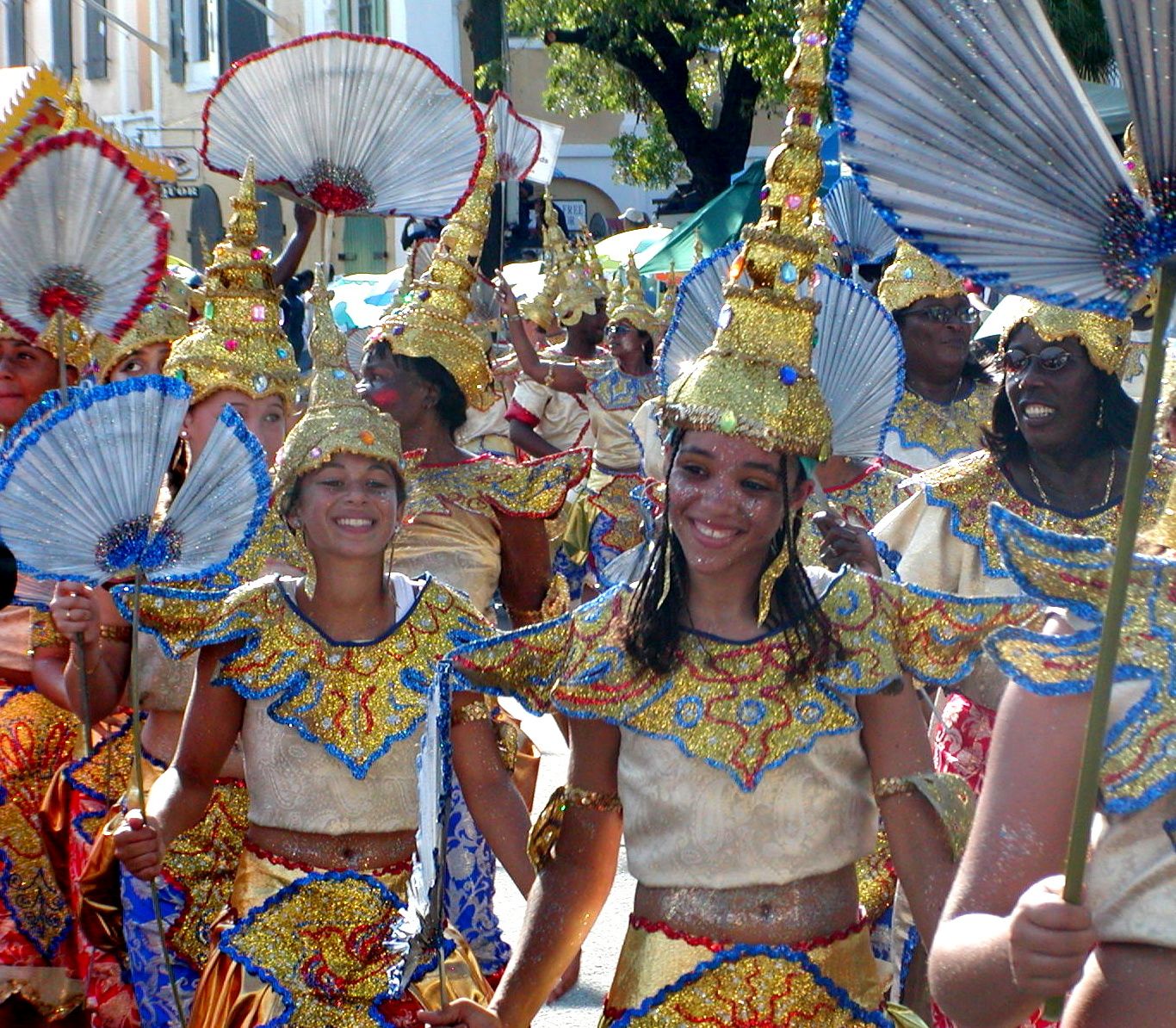 and participants out to the events.
"In spite of the fact that our funding is lower than in the past, people – especially visitors – still seem anxious to be here for Carnival," said Carnival Committee Executive Director Caswil Callender. "Our events are some of the best in the Caribbean and, particularly with the terrible winter that they've had on the mainland, we anticipate that more individuals will be joining us for the fun this year."
Callender said the committee will do what it can to promote any business that comes onboard as a sponsor, which he added should also get more money flowing through the local economy.
While the government has provided some funding, Callender said more is needed to take care of all the expenses – especially the talent that comes in to participate in events such as the Calypso Revue.
"We have been working for months and months, we have meetings planned, and we're making sure that preparations are in the place – and while we're still trying to find sufficient funds to implement those plans, we still anticipate that all of the major events will take place as expected," Callender said.
While the money is not completely figured out at this point, Callender said that none of the major Carnival events have been impacted. He said residents can expect the traditional festivities, from the Prince and Princess selection show on April 13 at Lionel Roberts Stadium to the end of Carnival fireworks over Charlotte Amalie Harbor at 9 p.m. on May 3.
The only real change to the schedule, he added, is that the Calypso Revue has been pushed back a week – to April 26 at Lionel Roberts Stadium. Callender explained that the Carnival Village opening the day before will give many of the younger residents that don't normally attend the revue show a chance to listen to their favorite bands, while older residents and visitors can head over to the stadium.
As the village's band lineup continues to be finalized, Callender said that the opening at 6 p.m. on April 25 will pay homage to two major Carnival stalwarts: Percival "Percy" Taylor of Percy's Bus Stop and David "DeeDee Sharp" Dawson.
"These two gentlemen were really involved in Carnival back in the 70s and were responsible for bringing a lot of the bands that came in from the Eastern Caribbean, including Royal Palm, which is what we have named the village this year," Callender said. "They were also involved in the first Brass-O-Rama and the first parade, so we are glad to honor them."
J'ouvert is always one of the major Carnival activities, and Callender explained that the committee is doing as much as it can to work with the V.I. Police Department in making the event safe. Last year's J'ouvert was shut down after shots rang out soon after the event started, but Callender said one of the strategies this year is to have as many surveillance cameras as possible, along with officers, out on the streets.
"J'ouvert is unlike the parades because, while you have just as many people out, they are not organized or in groups so it is sometimes difficult to keep them moving quickly up the street," he said. "But we have had meetings with the Police Department and they are trying their best to make sure everything is kept safe, so we are certainly not looking forward to any of the activities being stopped."
J'ouvert kicks off on Veterans Drive at 4 a.m. on May 1.
J'ouvert participants have little time to sleep if they plan to turn out for the Children's Parade on May 2, which begins at 10 a.m. As usual, troupes are expected to assemble near the Western Cemetery, make their way up the route to Post Office Square and end at Lionel Roberts Stadium.
Last year committee members were able to keep the parade moving at a fast pace, and Callender said that they hope to have the same kind of organization this year.
"We want to thank the members of the troupes for cooperating. They did a great job working with us and we're looking forward to that again this year," he said, adding that the committee is still working on the schedules for each section.
The Virgin Islands Carnival theme this year is "The Biggest Fete Ever Seen, Carnival 2014," by Darilyn Bell. Carnival Village, "Royal Palm," honors Percival "Percy" Taylor and David "DeeDee Sharp" Dawson. The schedule of V.I. Carnival 2014 events is as follows:
Schedule of Carnival 2014 Events
April 5, Saturday – 8 p.m. Calypso Elimination Tent — Place to be announced;
April 13, Sunday – 5 p.m. Prince and Princess Selection Show — Lionel Roberts Stadium;
April 19, Saturday – 8 p.m. Queen Selection Show — Lionel Roberts Stadium;
April 20, Sunday – 5 p.m. Toddlers Derby/Best Dressed Doll — Lionel Roberts Stadium; – 7 p.m. Traditional Games — Lionel Roberts Stadium;
April 21, Monday – 6 p.m. Carnival at the Schneider Regional Medical Center — hospital lobby on the first floor;
April 22, Tuesday – 8 p.m. Junior Calypso Competition — Lionel Roberts Stadium;
April 23, Wednesday – 8 p.m. Cultural Night/King and Queen of the Band — Lionel Roberts Stadium;
April 24, Thursday – 8 p.m. V.I. Calypso Competition — Lionel Roberts Stadium;
April 25, Friday – 6 p.m. Opening of Carnival Village (entertainment continues through May 3) — Fort Christian Parking Lot;
April 26, Saturday – 8 p.m. Calypso Revue — Lionel Roberts Stadium;
April 27, Sunday – 10 a.m. Water Sports Activities — Charlotte Amalie Harbor; Steelband Jamboree 5 p.m. — Lionel Roberts Stadium;
April 29, Tuesday – 6 p.m. Pre-Teen Tramp — Rothschild Francis Square (Market Square) to Children's Village; – 8 p.m. Senior Citizens' Quelbe Tramp — Market Square to Carnival Village;
April 30, Wednesday – 8 a.m. Cultural Fair: Charles' and Joe's Flamboyant Garden, honoring Charles and Joseph Leonard — Emancipation Garden;
May 1, Thursday – 12:30 a.m. Roas-A-Time (J'ouvert) Warm up — Roas-a-Time — Fort Christian Parking Lot; Roas-A-Time at 4 a.m. — Veterans Drive;
May 2, Friday – 10 a.m. Children's Parade, Grand Marshal Alfred "Chubby" Lockhart Jr. — Rothschild Francis Square to Lionel Roberts Stadium;
May 3, Saturday 10 a.m. Adults' Parade, Grand Marshal Lubin V. "Butch" Roberts — Western Cemetery to Lionel Roberts Stadium; 9 p.m. fireworks — Charlotte Amalie harbor; – 10 p.m. to 3 a.m. Calypso Spectakula/Last Lap — Fort Christian Parking Lot.
For more information, call the Virgin Islands Carnival Committee at 776-3112 or the Carnival hotline at: 690-5552, 690-5555, 690-5556 690-5557 or 690-5558. The committee's website is www.vicarnival.com and e-mails can be sent to jouvert@viaccess.net.