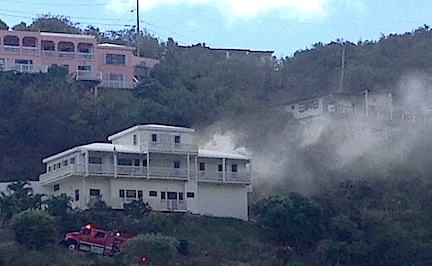 A small fire that broke out in the rear of a two-story dwelling in Bolongo was quickly extinguished Tuesday afternoon.
No one was home at the time and the fire was contained to the "wash room," according to Daryl A. George, assistant director of Fire Services.
The fire was called into Lima Company at 1:35 p.m., George said. Two units from Lima responded. Two more units were called to the scene from the Hotel and Dorothea Companies.
"The firefighters aggressively attacked the fire," George said, quickly containing it and putting it out within 25 to 30 minutes.
Nine firefighters in all responded to the blaze.
As of publication time, investigators were working to determine the cause. George said he didn't think it was arson.