Gov. John deJongh Jr. repeated his call to senators on Tuesday to work together to resolve a looming fiscal crisis.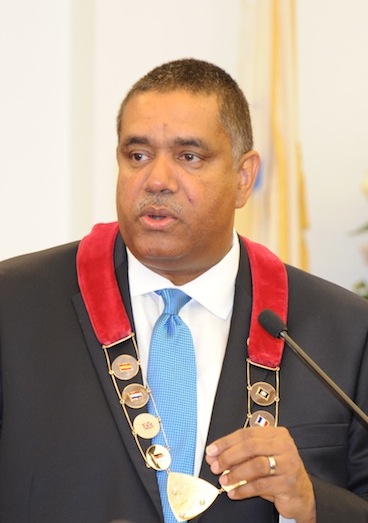 Several senators, reacting to the deJongh's state of the territory speech delivered Monday, said they appreciated the governor's conciliatory tone but disagreed with many of his concrete suggestions for dealing with a potential $70 million budget deficit.
"Now that many have had an opportunity to offer their reaction and comments about the state of the territory, I want to remind my fellow elected officials in the Virgin Islands government that we have a lot of hard work ahead of us this year," deJongh said in a statement released late Tuesday by Government House.
"We have scheduled two forums – at the Legislature and later at Government House – that I hope will represent the opportunity for us to come together and develop solutions jointly," he said.
DeJongh wants to focus on getting results, which he said means taking full opportunity of the February forums to work with each other – not against each other. "And that is what I will instruct the members of my administration to do."
The governor said he remains optimistic that together the territory's elected leaders will find a way forward.
"As I stated during my address, I do not believe that it will be easy, but I do believe that it will be done. Our commitment is to our community and this requires we reach a solution sooner rather than later," he said.