Although the territory's hospitals are often criticized for the quality of care or the lack of available services, dialysis patients now have state-of-the art options to meet their needs, according to the physician/owner of the private kidney centers on St. Thomas and St. Croix.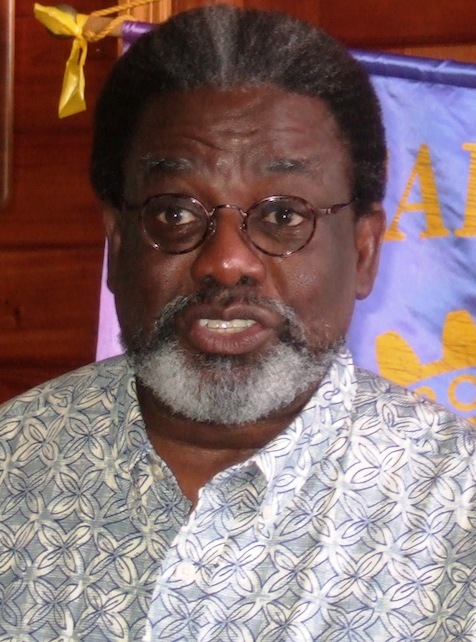 Dr. Walter H. Gardiner, nephrologist and proprietor of the Caribbean Kidney Centers, spoke to members of the St. Croix Rotary on Thursday about treatments and his facilities, especially the newest Caribbean Kidney Center on St. Thomas. He also commented on the state of the territorial hospitals' dialysis units.
Gardiner came to St. Croix in 1995 to manage the Gov. Juan F. Luis Hospital hemodialysis unit. Hemodialysis is a process to recirculate blood for patients whose kidneys do not filter their blood properly. At that time, the unit treated 24 patients and was not in compliance with the Center for Medicare and Medicaid, the federal agency that reimburses for services, he said.
Within two years, there were 55 patients being treated at the St. Croix hospital, with CMS sanctioning an "improved" quality of care, he said. Gardiner said he was "released and replaced" after just two years and went into private practice, although he did not elaborate on those circumstances.
Gardiner opened his first facility in Beeston Hill. "I saw them die because of care they were or were not receiving" at JFL, he said, adding that he grew the practice with a move to Gallows Bay in 2004, the present location of the St. Croix Caribbean Kidney Center.
Currently there are 18 dialysis machines at the facility where Gardiner said he focuses on prevention, early diagnosis and treatment.
Citing a successful three-year period, Gardiner said 64 of the 103 referred patients were released from his care in 2012. The need for dialysis had been "postponed or prevented."
"Simply by managing diabetes, you can slow the progress of kidney failure," Gardiner said. "Every diabetic, if they live long enough, will end up on dialysis." He quickly added that while his previous statement may not be accurate, "it gets the point across."
The doctor explained that dialysis can slow the progression of kidney disease but doesn't mean "one foot is in the grave." In fact, he explained, the life span may not be decreased at all because of dialysis, because people can survive with only 16 percent kidney function.
Transplantation is the only cure for renal failure but the surgeries are not performed on St. Croix.
Only an estimated two patients a year are approved at stateside facilities for transplants, Gardiner said.
Diabetes was the fourth leading cause of death in the territory, Dr. Cora Christian said at a Diabetes Symposium in 2011. Gardner said the territory's hospitals lose $3 million a year through kidney patients – some from inadequate Medicare reimbursements.
For several years, the Schneider Regional Medical Center had more patients than they could dialyze regularly, so Gardiner said he opened the Caribbean Kidney Center on St. Thomas last November. Additional space and equipment will be completed at the end of 2014 and both facilities should be able to accommodate all St. Thomas/St. John patients, including visitors.
Gardiner's relationship with the St. Croix hospital has been up and down since his departure in 1997, he said. In 2002, his privileges were suspended but the medical staff petitioned to reinstate his hemodialysis privileges and, in 2007, personality differences between Gardiner and medical staff were aired on the floor of the Legislature.
In 2010 Gardiner provided what he called "a good news story." He agreed to treat patients after CMS found a number of discrepancies at the JFL hemodialysis unit and limited the number of patients the hospital could dialyze. After six months, the unit had been revamped and met the CMS requirements.
Gardiner said there are between 130 and 140 patients on St. Croix who need regular dialysis. His center cares for more than 100 of them, he said.