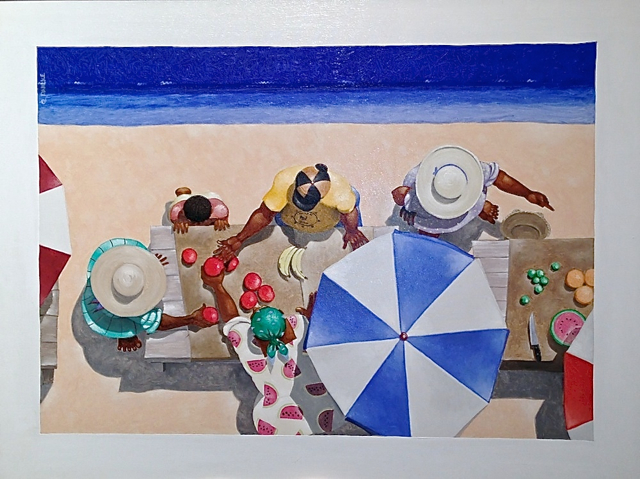 For the last 15 years, Art Thursday has given visitors and residents a chance to mingle, shop and experience great art in Christiansted every third Thursday from November through May.
This year, 15 galleries and art studios will display art, serve wine, cheese and other refreshments while the public wanders the main downtown streets of Christiansted. The art is for sale, the refreshments are not – they're complimentary.
The participating galleries on Company Street are: ib Design, Henle Studio, Design Works, Mitchell Larsen Studio, D & D Studio, Blue Mutt, Sonya's, Quin House Gallery, The Goldworker, Art at the Top Hat and AKA Gallery.
Maufe Gallery, Crucian Gold, Live It Jewelry, Nelthropp and Lowe Diamonds and Fine Jewelry are on Strand Street and Joyia-Inspirational Jewelry is on Queen Cross Street across from Paradise Cafe.
At least one local artist, born and educated on St. Croix, will be showcased with a one-man exhibition that opened Nov 15. Jeffrey Rezende will be featured at the AKA Gallery with work that includes landscapes, abstract paintings in oil and a watercolor series of historic locations painted this summer.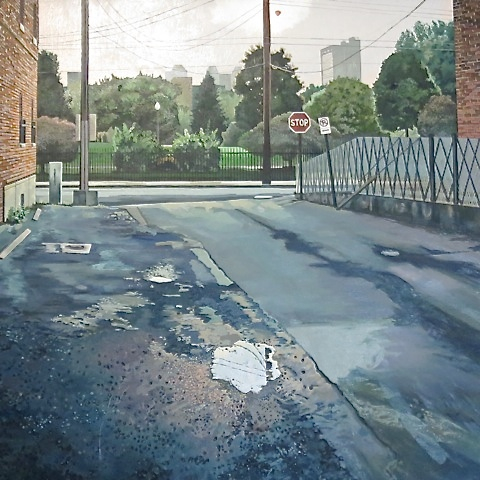 Rezende studied art under Anselm Richards at St. Croix Central High School and earned a bachelor's degree and a master's on the mainland. He was an exchange student at Burren College in Ireland and has exhibited in Ireland, Massachusetts and Ohio. Rezende comes from talented parents – his mother Betsy is a historian and Hillary, "Baga," his father, makes steel pan percussion instruments.
Another familiar face, Phyllis Charles, a long-time St. Croix resident originally from Puerto Rico, will display her work at the Blue Mutt. Her art incorporated bold colors and dramatic shadows on plants and buildings in the Caribbean.
Galleries that are new at the art walk this year are the Blue Mutt, exhibiting all things canine and feline; Quin House, in a historic building on the west end of Company Street, features handcrafted mahogany furniture and objets d'art; Nelthropp and Low and Live It, both located in the Pan Am Pavilion, feature custom made jewelry.
Art Thursday runs from 5 – 8 p.m. and sometimes a little later. Some retailers and most restaurants will be open.
The event was begun 16 years ago by the late Maria Henle to showcase St. Croix art galleries and local artists.