Jewels of the Virgin Isles is a feature series profiling Virgin Islanders in the diaspora who are excelling in their respective fields and/or positively representing the USVI abroad.
Mark Oliver is a man who believes that each of us has the ability to achieve whatever it is that we set our minds to, and he says this positions us for greatness. Oliver is an energetic leader who hails from St. Croix by way of New York City.

Though born in the Big Apple, Oliver is a product of the Virgin Islands school system and is a proud alumnus of St. Patrick's School, Claude O. Markoe School and a 1980 graduate of St. Croix Central High School.
After leaving St. Croix, Oliver travelled to Wisconsin to attend Carroll College, then Morgan State University in Baltimore and, ultimately, Southeastern University in Washington, D.C. Though he intended to become a lawyer in college, Oliver believes that his current career path is a combination of destiny and incredible focus and determination.
While his studies led to a degree in political science and a minor in history, Oliver has come full circle, using his natural gifts and talents to develop and impact national policy for the secretary of the Department of the Interior.
"The path that I envisioned for myself is not the path I took. I believe that my path was in divine order," said Oliver, who has gone on to build a remarkable career in federal service.
Oliver presently serves as the senior partnership advisor to the director for the Office Civil Rights, where he advises senior management on matters pertaining to the department's education, community and volunteerism at it relates to civil rights.
In his current position, he supports the secretary's goal on diversifying the department's employment profile and promotes the president's agenda to ensure that the federal government promotes diversity and inclusion within its workforce.
Prior to his current career path, Oliver has served in the Office of Small and Disadvantaged Business Utilization, the Office of Educational Partnership, and the taskforce for the White House's National Partnership for Reinventing the Equal Employment Opportunity Process.
Oliver counts faith and positive thinking as part of his recipe for getting ahead, but says that creativity also provides myriad avenues to explore new ways to reach one's goals. Most importantly, he credits his family's supportive structure and spiritual upbringing as a major catalyst for his outlook on life.
His parents, Roy H. and the late Ena (Petrus) Oliver, stressed that educational was one of the most important elements in life and they sacrificed as much as possible for him to reach his goals, he said.
"My mother lost her mother at age 12 and it was a difficult time for her until she left St. Croix at an early age for New York," Oliver said, adding that his parents instilled the values of prayer and hard work so that he and his siblings – Dr. Denise Bennerson and Kevin Oliver – "would have an easier life."
This is a belief system that continues to keep Oliver grounded today.
Because of his love for the Virgin Islands, Oliver has a grander vision for his home – that he can use his expertise in domestic and international business development to help position the Virgin Islands as the United States' easternmost domestic and international economic hub.
With such high hopes for the territory, it's clear that the future of the U.S. Virgin Islands lies not only in the hands of its youth, but in those of the broader Virgin Islands community with an undying love for its home.
Little Known Fact: Oliver still has the first desk plaque that his parents gave him in 1979 when he was hired as a high school student by the former Bank of America once located in Sunny Isles on St. Croix. It reads: "Lord, help me to remember that nothing is going to happen to me today that you and I together can't handle."
A Nugget for V.I. Youth: You are never by yourself! Love surrounds you and you can achieve anything once you set your mind to it!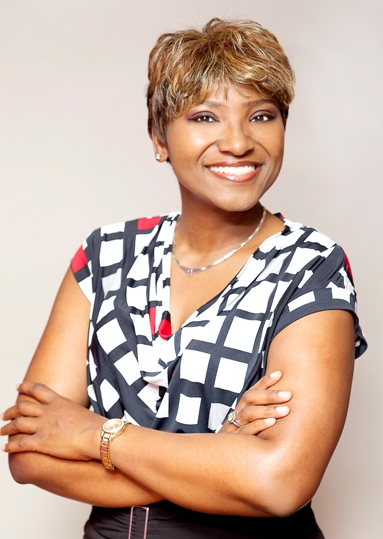 ___
Loán Sewer is a multicultural marketing and tourism consultant and proud Virgin Islander who resides in Washington, D.C. She is also a founding member of USVI Alliance Inc., an organization focused on reconnecting the Virgin Islands diaspora with the local community and host of the USVI Economic Development Summit on the U.S. mainland. Follow her on Twitter @LoTalksTourism or e-mail her at info@LoTalksTourism.com.