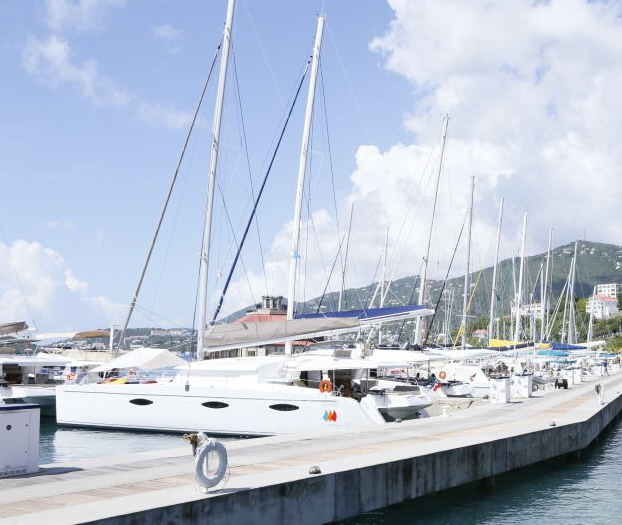 The annual Fall Charter Yacht Show held this week at Yacht Haven Grande showcased upwards of 40 yachts – twice the number the show has attracted in recent years, according to organizers.
The show helps yacht owners expand their client base, giving them a chance to work with brokers from all over the country who will book the boats for all-inclusive vacation packages. Another show will be held in the British Virgin Islands next week, according to V.I. Charter Yacht League officials.
Speaking at the show this week, Gov. John deJongh Jr. told the brokers they are able make dream vacations come true.
"You bring visitors to the territory for unforgettable vacations on the sea and on land. Not only do these visitors relax and enjoy sea and island adventures, but they relive their experiences through photos and recounts with friends and family, thereby influencing others to travel to the Virgin Islands," de Jongh said during the event.
"We all realize that there is a complex and organized system that works in the background, mostly unseen by your passengers. The charter yacht industry, both term charters and day sails, has had a profound effect on the creation and sustainability of small and medium-sized businesses in the Virgin Islands," the governor said.
DeJongh also spoke about the impact the industry has on everything from local marinas to small businesses that are supported by "charter boat commerce."
The mission of the V.I. Charter Yacht League is to promote and encourage charter yacht vacations in the Virgin Islands and increase public awareness.