Vendor delays, compounded by a new Environmental Protection Agency rule, caused the medical waste storage situation at Schneider Regional Medical Center, according to Schneider Chief Executive Officer Bernard Wheatley.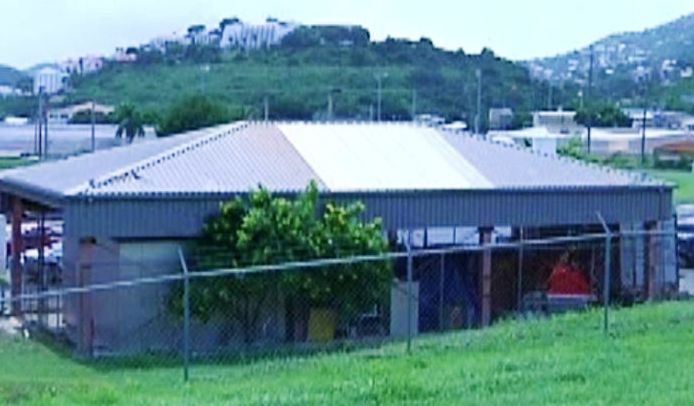 Wheatley told the Source on Tuesday that the topic was raised in a Sept. 25 hospital board meeting when Schneider executives updated the board on the waste storage situation. He added that this discussion "ultimately resulted in an exploded account" currently causing public concern.
Wheatley readily admitted that medical waste was being stored in a loading dock structure outside the hospital but, according to him, was still under safety standards, and was only stored there because of a combination of problems outside of the hospital's control.
The process for disposing medical waste, Wheatley explained, is more complex than regular waste disposal. In the absence of a certified medical waste disposal facility in the territory, or even in Puerto Rico, Schneider Hospital has had to dispose of waste by having it picked up and delivered to a disposal facility in Miami.
Waste material is picked up from Schneider Hospital by Virgin Islands Regulated Waste Management Inc., a locally owned and operated company certified by the EPA. On the local level, the company is also permitted by the Department of Planning and Natural Resources to collect and transport all hazardous and nonhazardous waste.
The waste company then transports the containers to a certified medical waste disposal facility in Florida, operated by Stericycle, a company that largely deals with hazardous and biomedical waste disposal.
The turnaround time for the entire process is around two weeks, according to Wheatley. "Maybe even sooner than that," he added. "Once they're full, they're gone."
In the interim, medical waste is stored in a refrigerated system and in nonrefrigerated temporary storage containers.
"We were told that under the circumstances that was normal," said Wheatley.
Roughly two weeks ago, Wheatley said, Schneider received notice from VIRWM that temporary storage trailers are no longer allowed by the EPA, costing Schneider a large chunk of waste storage space, and compounded by a vendor delay in shipping the transport container from Miami.
"With the delay of the original container from Miami, and with a new decision made by VIRMW, we were caught in a bit of a pinch situation," Wheatley said.
With the refrigerated storage overflowing, the waste pickup delayed and the loss of major storage space, Schneider "had no other alternative," according to Wheatley, but to temporarily store excess medical waste in a structure next to the loading dock.
The loading dock is located behind Schneider Hospital and can be accessed by walking across a wide swath of restricted parking space. Regular foot or vehicle traffic is discouraged by visible surrounding fence, although a stretch of fence facing the road is knocked down. From the road, authorized vehicles enter and exit the parking area around the loading bay through a barred service road equipped with a security camera, but the bar is sometimes left raised.
"Nobody is allowed in there unless you're dealing with medical waste," Wheatley said. "The only ones who would have access to that area is the hospital staff responsible for packing the medical waste, doing the manifest and getting it ready for the big container."
The structure that housed the excess medical waste has galvanized iron roofing and is enclosed by a chain link fence, with a two-foot gap between the roof and the top of the fence.
Wheatley added that the excess waste stored in boxes in the loading dock structure is still packed "according to the standards of EPA."
"It's not just regular boxes," he said. "They're impervious boxes, specialized, with plastic in the lining that are sealed when they're full. All under safety standards"
Representatives from DPNR visited Schneider Hospital on Sept. 27 pursuant to the department's investigation into the storage concern. It gave the hospital 30 days to send a letter of explanation and to resolve the situation.
Since then, according to Wheatley, Schneider has had the situation 80 percent rectified. As of Sept. 30, only about 35 to 40 boxes were left in the loading dock structure, compared to double that number two weeks ago, he said.
"As of yesterday, most of the waste is already in the container," Wheatley said. "And I was told that by tomorrow, they'll be gone."
Wheatley emphasized that storing medical waste in this manner is not common practice for Schneider Hospital.
"It is very infrequent," he said. "In fact, I was talking to my staff and they cannot recall the last time we were in a situation when we didn't store medical waste in a container."
Wheatley added that Schneider had ordered a new refrigerated container on hospital grounds for any future medical waste overflow.