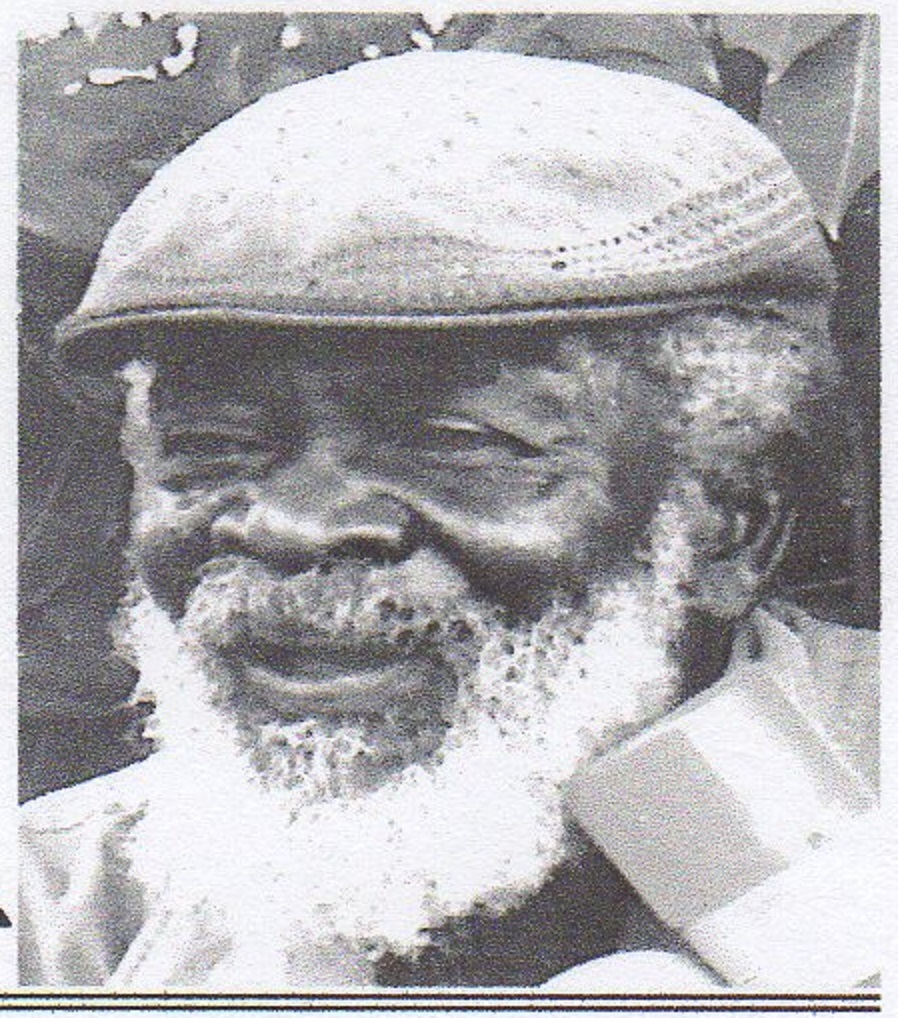 George Alexander Rawlins, also known as "Uncle (Unk)," "Deh Mottah Vehicle Inspecta," "De Bottle Garden Man" and "Motor Vehicle Inspector," of Estate Grove Place transitioned into his new life as an ancestor on Sept. 18. He was 92 years, 10 months and 14 days old.
He is survived by his daughter, Gladys Rawlins-Edwards; adopted dawtah, Valena Tucker Rawlins; grandchildren: Rashida, Latoya, Trisha, Shawn and Rasheem; great-grandchildren: D'Lisa, D'Shern, Ja'Liah, JaHerah, Ja'Myah, Shamal, Shawn Jr., Amin and Waiys; nieces: Paulette Smith Hodge, Elizabeth "Betty" Tutein, Mildred Navarro, Phyllis Vickern, Lomist Yasper, Clarissa Nixon, Ann James, Claudette Rawlins-Williams, and Juanita Hansen-Williams; and nephews: Herbert Smith, Henry Francis, Walter A Christian Sr., Shadrack Gill, Merton Benjamin, Joseph Rawlins, Randolph "Akio" Rawlins, Charles Rawlins, Alfonso Hansen and Almonzo Hansen.
He is also survived by cousins: Joyce Christian, Sitnah Yarwood, Angelina Tull, Christine Gilmore, Congresswoman Donna M. Christensen; special friends: Grace and Ken McIntosh, Camille "King Derby" Macedon, Richard Schrader, Maralyn Stanley, Agnetta Williams, Claire Richards, Doris Newton, Stanley and the 10 Sleepless Nights, Wayne 'Bully' Petersen, Sen. Alicia "Chucky" Hansen, Asta Williams, Lloyd Thomas, Paul Horsford, Sandra Michaels, Sylvester McIntosh, Jamsie, Donna and Tony Pagano, Kathleen and Peggy McManers, Vicky Petersen, The Doubles "Twintastic" Ellis Noel, Emily Small, Ptahnubia "Mountain" Byrd, the ladies at Plaza Extra West Deli, Brenda Shackleford, Alban and Emily Brown, Jamal Chelcher, Bernice Cornelius Reynolds, David, DJ Hapma, Brady's Restaurant and Bar, Coolie Hair and his wif e Harold Hodge and Linda, Marly, and the Entire Grove Place Community; as well as many more relatives and friends too numerous to mention.
The family requests that festive colors be worn.
In lieu of flowers, please consider giving donations in his name to the following:
• King Derby, Calypso Inc.
• Our local art/ music departments in our schools
All Ayo Cum Pley Music Wid We! The family of the late George A. Rawlins requests all culture bearers of Quelbe and all other music alike attend the James Memorial Funeral Home Chapel on Monday, Sept. 30. There will be a viewing at 10 a.m. and a celebration at 11 a.m. Let's celebrate a Crucian icon going home! at the Kingshill Cemetery.
All arrangements are by James Memorial Funeral Home Inc.