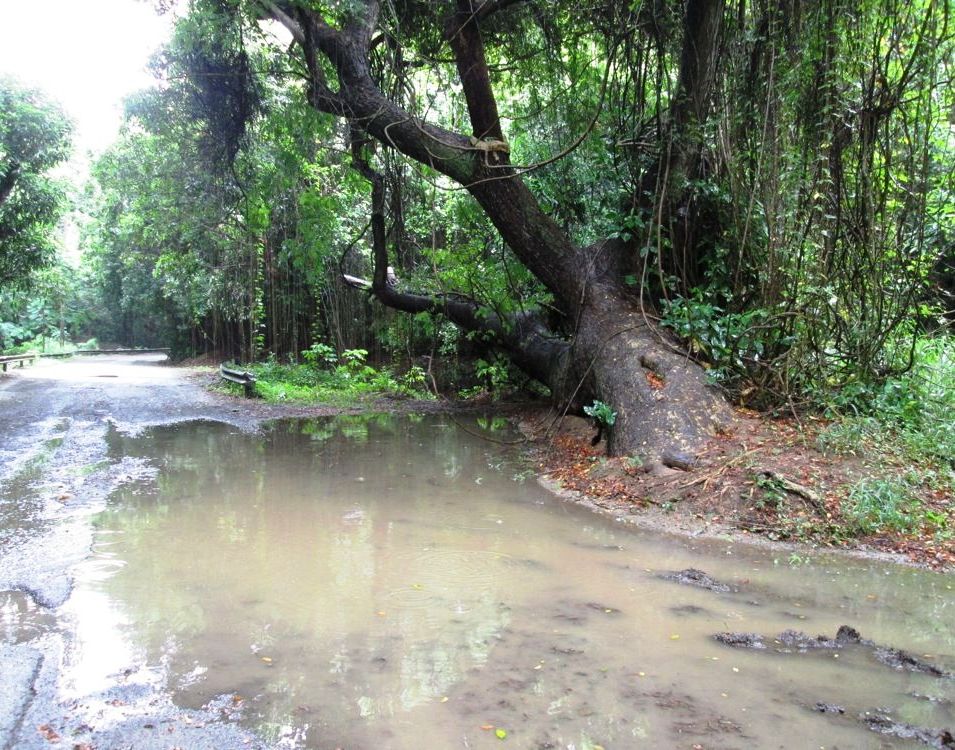 The low pressure area that neared the territory Wednesday grew into Tropical Depression 7 on Wednesday afternoon, Tropical Storm Gabrielle by Thursday morning and back to a depression by midday. With the weather system came thunder, lightning, rain and wind as it skirted the area. By early Thursday afternoon, the skies began to lighten.
"But you will continue to see light to moderate rain. There's lots of cloudiness around," said Ernesto Rodriquez, a meteorologist at the National Weather Service in San Juan, at 3:30 p.m. Thursday.
As for Friday, he said as what's left of Gabrielle continues to move away from the area, there will be more cloudiness than rain, but there are likely to be periods of heavy rain. It should start to clear on Saturday, with more sun by Sunday.
In addition to Gabrielle, a tropical wave that was located northeast of the Virgin Islands merged with Gabrielle. Rodriquez said this increased the rainy weather across the territory.
It appears St. Croix got the worst of it. Public schools closed for the day on that island only, with those schools on St. Thomas and St. John remaining open. Public schools will be open Friday on all three islands, the Education Department said Thursday afternoon.
V.I. Territorial Emergency Management Agency spokesman Christine Lett said areas on St. Croix that always end to flood were flooded again during the rain. She said they included Northside Road in the vicinity of Caribbean Auto Mart and Sunny Isles, Peter's Rest area near El Sol Bar, and Melvin Evans Highway in the vicinity of Estate Profit and Diageo, where the left lane of the east bound lane was completely obstructed.
According to Lett, downed trees caused power outages on St. Croix. Trees were reported down near the Country Day School entrance in Morning Star, at Estate Golden Grove near the Sweeney police station and on South Shore Road south of Junie's Bar.
Lett said she had no reports of flooding or trees down on St. Thomas and St. John.
Rodriquez said that at Cyril E. King Airport on St. Thomas, 2.24 inches of rain fell since the weather system began Tuesday. It breaks down to 1.4 inches Wednesday and .84 inches Thursday.
At Henry E. Rohlsen Airport on St. Croix, the number stood at 2.53 inches for the entire rain event. That breaks down to .38 inches Wednesday and 2.15 Thursday.
Weather Station Zephyr at Ajax Peak, St. John, reported .72 inches of rain for Wednesday and Thursday, with .24 inches falling Wednesday and .48 inches Thursday.
While Gabrielle is fading, forecasters warn residents that the peak of hurricane season is Tuesday, with the official season running until Nov. 30.
There is one disturbance far out in the Atlantic that has a 10 percent chance of developing into something stronger in the next 48 hours, but Rodriquez said it's way too soon to determine its track.