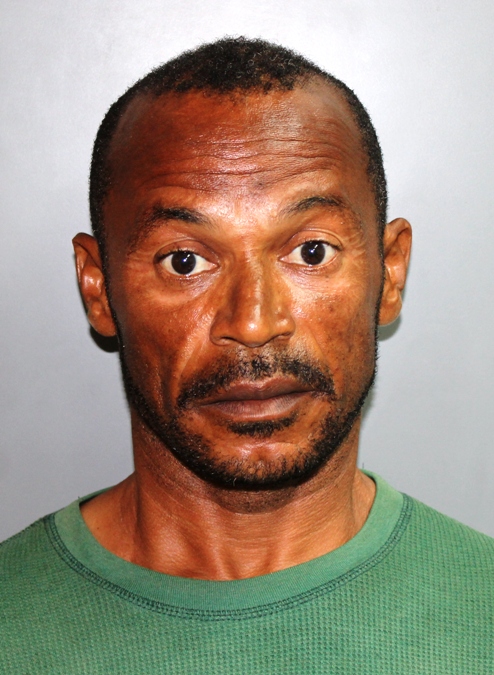 Police on St. Croix announced Friday during a midday press conference that they'd arrested the owner of the Francis Metal Works scrapyard in Estate Castle Coakley for possession of stolen and government property.
The arrest came as a result of Thursday's multi-agency raid on scrap metal businesses in the territory, which was brought on by a recent rash of thefts on the island where copper wiring, telecommunications cable and equipment, and road manhole covers seemed to be the primary goods being lifted.
Police said the owner of Francis Metal Works, 48-year-old Francisco Aquedo of Western Suburb in Christiansted, was arrested and charged with possession of stolen and government property, both felonies. Police said that as a result of being found in possession of V.I. Waste Management Authority property (four manhole covers), Aquedo had his operating license suspended pending further investigation by VIWMA and the Department of Licensing and Consumer Affairs.
Unable to post his $10,000 bail, Aquedo was remanded to the Golden Grove Adult Correctional Facility pending further court action.
Aquedo's arrest came after an Innovative official positively identified some of the materials uncovered at Francis Metal Works as being some of Innovative's missing property, specifically two spools of coaxial cable and other electrical and programming equipment valued at more than $3,000. Other items found included copper wiring and burned wiring.
St. Croix Chief of Police James Parris said he deliberately staged the inspections of the metal businesses just before the Labor Day holidays because he knew the industry would be doing a brisk business and police were more likely to find violations at that time.
"It's all about timing," Parris said. "I expected an influx in activity from individuals who wanted extra money during the long holiday weekend."
Besides announcing Aquedo's arrest and the various citations issued by the various participating agencies, the main focus of Friday's press conference seemed to be getting the word out to scrap metal businesses territorywide that the police are watching and are not finished looking for stolen goods by any means.
"There are many initiatives that we have in place that we're setting up where we're targeting the businesses that are buying stolen property and the individuals who are bringing the stolen property to them," Police Commissioner Rodney Querrard said. "I want the businesses to be aware and to be wary that we're monitoring each and every one of these in the territory."
Querrard said Aquedo's arrest was only a start.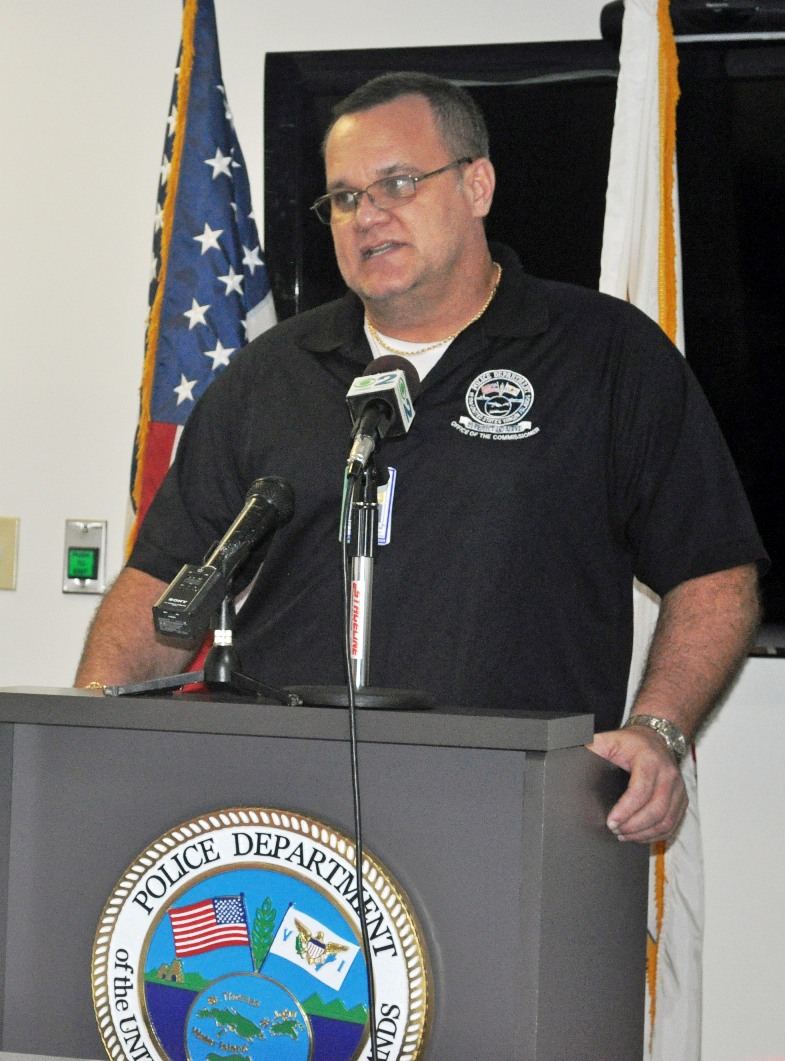 "Based on that one arrest, more arrests are probably coming down the road because of that arrest," Querrard said. "Businesses, companies, if you're caught buying stolen property or caught in violation of the law, it's going to be our recommendation to suspend your license or revoke and take it away completely."
He continued, "There's no way these businesses can tell me that they didn't know they had stolen property," Querrard said. "Our community is suffering territorywide because of this problem. It has to stop. And this is just the beginning. We've got to say enough is enough."