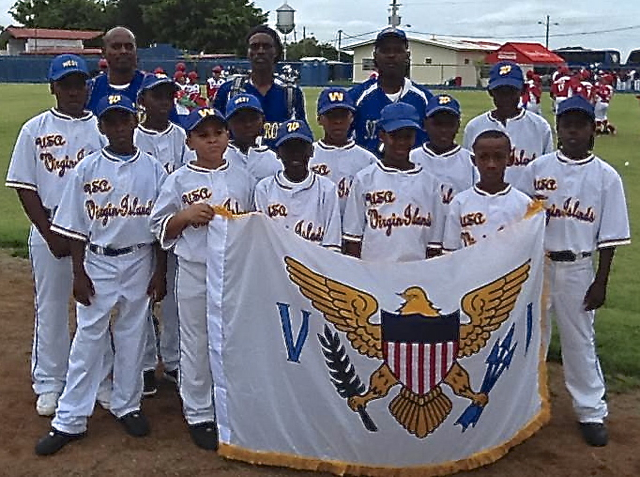 Pitcher Kahleem Jacobs threw six innings of no-hit ball Sunday as the Virgin Islands 9 and 10-year-old Little League team opened its quest for the Latin American Little League 9-10 title in Panama City with a 3-0 victory over Ecuador.
Of Jacobs' 74 pitches, 50 were strikes. He struck out 10 Ecuadorian batters, allowed no runs and walked none. Ecuador's only base-runner reached first on a V. I. defensive error.
Jacobs also went 3 of 3 at the plate, with a two-run single in the first inning. He then added a solo home run in the third inning and capped off his hitting performance with a single in the fifth inning.
The V. I. youngsters will face Mexico at 9:30 a.m. Monday, followed by Costa Rica at noon Tuesday to close out pool play. The three pool winners advance to the semifinals along with the team with the best runs-allowed ratio among the remaining teams.