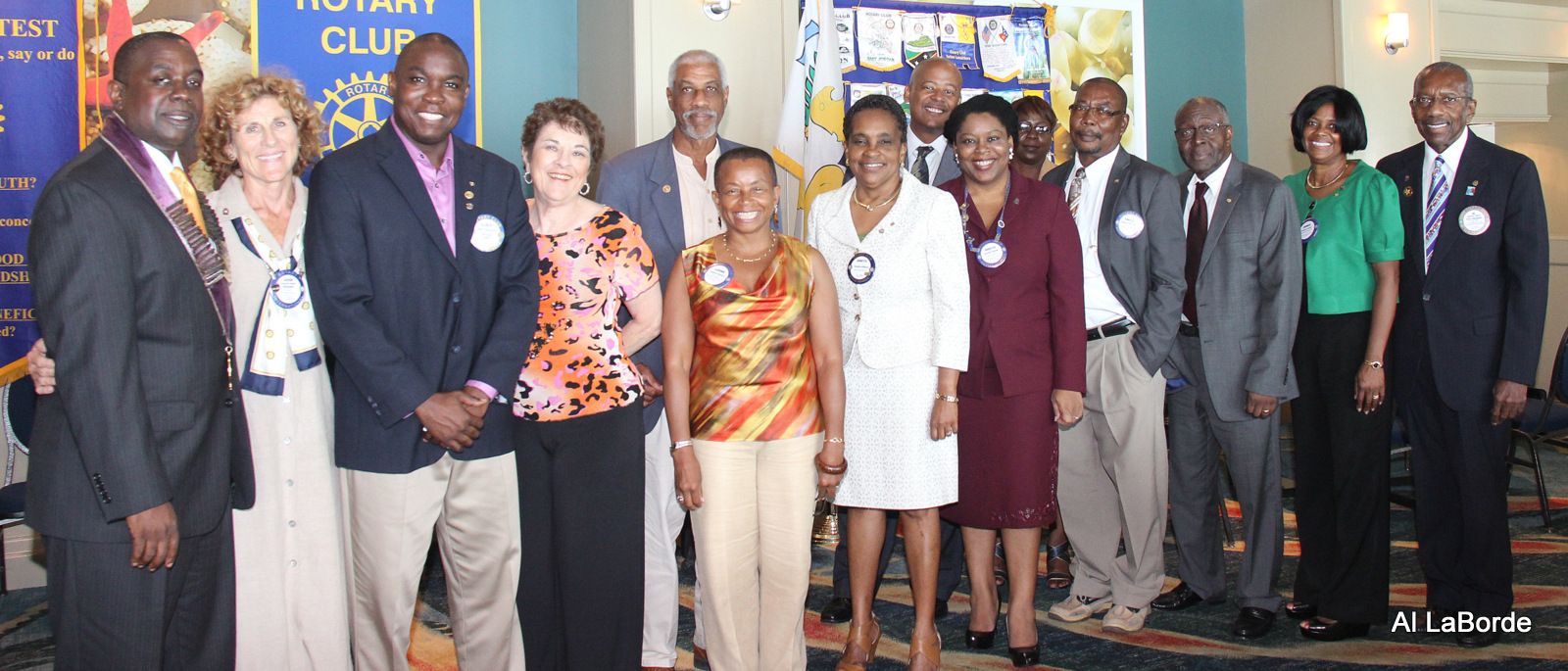 The Rotary St. Thomas II Club, better known as Rotary II, installed the 2013-14 board and 35th president on Wednesday, July 10, at Marriott's Frenchman's Reef and Morning Star Resort in a ceremony that celebrated the value and relevance of Rotary in the community and the world. Seventy five Rotarians and friends of Rotary listened and then cheered after Rotarian Ray Barry was sworn in as president of Rotary II by Assistant District Governor Mike Toussaint. President Ray Barry thanked Immediate Past President Cassandra Mallory for her support and leadership over the past year and proclaimed his agreement with and desire to focus his efforts on the Rotary theme of the year "Engage Rotary, Change Lives." He spoke eloquently about the power and potential of collective efforts, and the need to renew the passion of members for the goals and philosophy of Rotary. He pledged his efforts towards strengthening the membership and helping the club to embrace the changes necessary to meet current and future challenges in the Virgin Islands and the world.
The 16 members of Rotary II who were sworn into office as directors on the 2013-2014 board by President Barry include: Annette Williams (president elect), Sheri Charles-Rogers (vice president), Albert Richardson (secretary), Kirk Callwood (treasurer), Cassandra Mallory (immediate past president), Eric Baynes, Marilyn Blackhall, Tonia Garnett, Rosetta George, Vernice Gumbs, Jamil Hussein, Alphonso LaBorde Jr., LaVerne Ragster, Edward Thomas, Arturo Watlington and Sinclair Wilkinson.
The members and guests left the ceremony feeling reenergized and looking forward to finding new ways to positively change lives in the community and the world through the work of Rotary and a life guided by the motto 'Service Above Self."
For more information, contact LaVerne Ragster at lragste@live.uvi.edu or 643-6550.