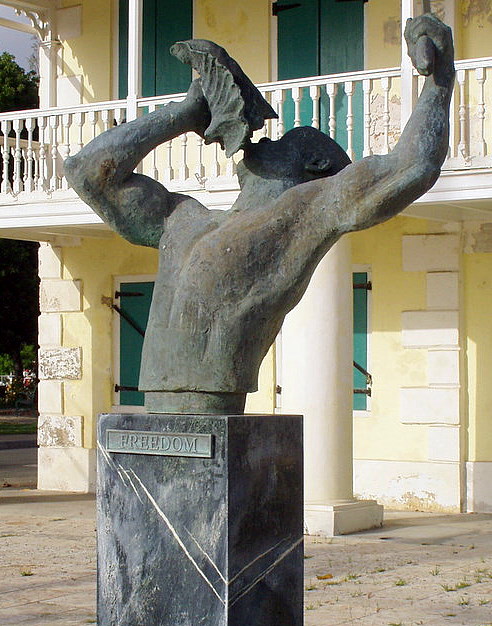 July 3 is Emancipation Day in the Virgin Islands, marking the day in 1848 when St. Croix's African population rose up to break the bonds of chattel slavery some 19 years before Abraham Lincoln's Emancipation Proclamation did so in the United States.
St. Croix and St. Thomas will both hold celebrations marking the day.
Emancipation was brought about by the St. Croix slave rebellion of 1848. That revolt was lead by Moses "Gen. Buddhoe" Gottlieb, an enslaved African whose skill as a master sugar boiler allowed him to travel from plantation to plantation.
Buddhoe could read and write and was knowledgeable in world affairs. That same year revolutions swept across much of Europe, and Buddhoe may have considered himself a part of that widespread movement.
Prompted by the takeover of Fort Frederik, the military stronghold in St. Croix, and threats by the enslaved Africans to "burn down the town of Frederiksted," Gov. General Peter Von Scholten reluctantly made the proclamation "from this day onward all unfree in the Danish West Indies are free."
The events of July 3, 1848, ushered in a new era between the black working class and the Danish crown. The proclamation freed not only the blacks in Frederiksted, which was the capital of the Danish West Indies, but also the nearly 3,000 enslaved Africans throughout the entire Danish West Indies, including St. Thomas and St. John.
Though slavery was abolished, the movements of workers remained tightly controlled, leading to the Fireburn revolt thirty years later, in 1878.
On St. Thomas, the Emancipation Day Coalition is putting on a celebration at 9:30 a.m. Wednesday at Emancipation Garden, focused on the theme: "When will Emancipation translate into Self-Determination?
The St. Croix celebration is organized every year by the History, Culture and Tradition Foundation, led by Mary L. Moorhead of Frederiksted.
The St. Croix celebration starts early, with a 5 a.m. fort to fort walk hosted for many years now by Sen. Terrence "Positive" Nelson. The walk begins at Fort Christiansvaern in Christiansted and winds 14.6 miles to Fort Frederik in Frederiksted.
At 11 a.m., Buddhoe park will have traditional food from St. Patrick's School alumni and music from Dimitri Copeland and Friends.
Starting around 4 p.m., there will be an Emancipation commemoration program at Buddhoe Park.
Sunday, July 7, Traxco is holding horse races commemorating Emancipation at the Randall "Doc" James Racetrack on St. Croix.