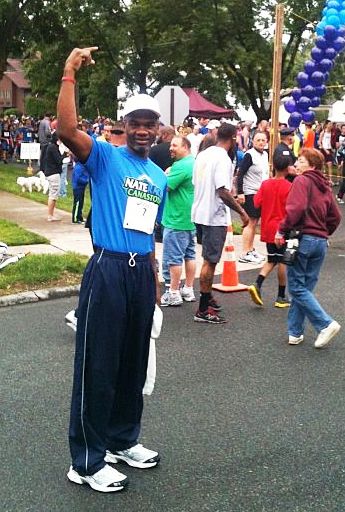 World boxing champion Julian "The Hawk" Jackson was among the historic heavyweights that recently drew the attention of the crowds at the annual International Boxing Hall of Fame's induction weekend, and right alongside him this year was his son, Julius "The Chef" Jackson, who was asked by officials to feature in some practice fights.
This is the first time that the decorated Julian Jackson, ranked in the top 25 of the world's greatest fighters of all time, made the trip up to New York for the event, which also included a banquet, parade, races and autograph show.
According to the boxing blogs, Jackson's accomplishments in the ring were touted by many in attendance. Beginning his professional career in 1981, Jackson was a two-division champion, winning both the WBA light middleweight and WBC middleweight titles. Retiring with a 55-6 record, Jackson earned 49 wins by way of knockout, with victories over Buster Drayton, Herol Graham, Dennis Milton, Thomas Tate and Hall of Famer Terry Norris.
Jackson's son also got a chance to showcase his mettle in the ring during two practices scheduled during the event.
"It's so exciting to have had this experience," Julius Jackson said. "It was awesome seeing my dad get recognized for his accomplishments and it was also great to for me to get a chance to show off what he has passed down to us. This was some great exposure, not only for me but for the Virgin Islands and 340 Boxing."
"Getting here, I ran into five-time world champ Zabdiel "Zab" Judah at the airport," he said, "and it was so amazing – the whole weekend was like that, and it was incredible meeting all the great champions of the sport."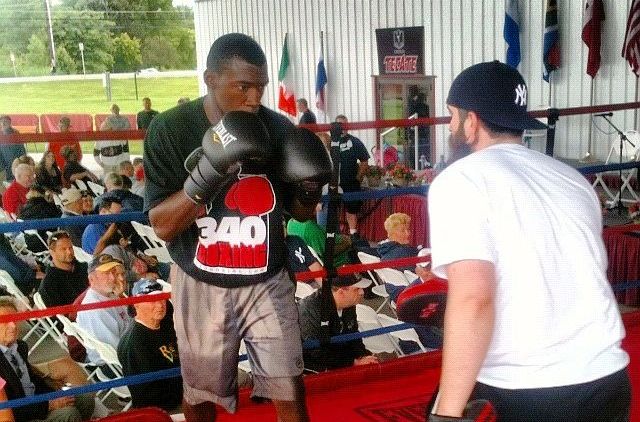 The weekend wrapped up with the official induction of champions Arturo "Thunder" Gatti (posthumously); five-time world champion Virgil "Quicksilver" Hill; two-time light flyweight champion Myung-Woo Yuh; referee Mills Lane; ring announcer Jimmy Lennon Jr.; and journalist Colin Hart, among others.
"It was a tremendous privilege for me to come to the Hall of Fame," Julian Jackson said recently. "I've heard about this event for so long and it was really a great opportunity for me to be a part of something that is such a big part of boxing today. It was great to be there and meet all the fans.