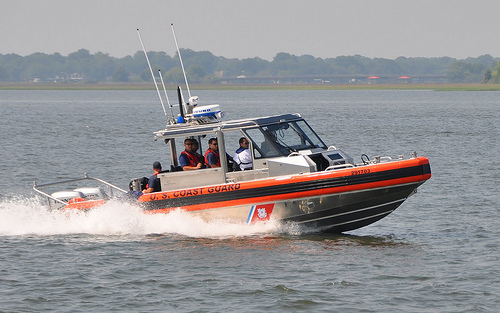 Four new 29-foot boats will help the U.S. Coast Guard better respond to search and rescue calls and deal with potential threats in the Virgin Islands, the Coast Guard said in a press release issued Wednesday.
The new boats will continue "to extend the Coast Guard's footprint and visibility throughout the Sector San Juan area of responsibility," said Senior Chief Petty Officer Robert Gonzales, the Boat Station San Juan officer in charge.
Two of the boats were delivered to the Coast Guard in St. Croix on April 9. The other two went to St. Thomas on April 11.
Called Response Boat Small, the boats are part of the Coast Guard's plan to standardize and revitalize its shore-based fleet, including the San Juan area of responsibility.
"These boats are equipped with the latest technology," Coast Guard spokesman Ricardo Castrodad said.
They will replace the four 25-foot Defender-class boats that are currently in service. Those boats are reaching the end of their service life, the Coast Guard said.
The high-speed new boats are easily deployable, the release said. They are designed to operate year-round in shallow waters along coastal borders. The new boat is four feet longer than its predecessor and was designed with an increased emphasis on function and crew comfort.
They were manufactured by Metal Shark Aluminum Boats.