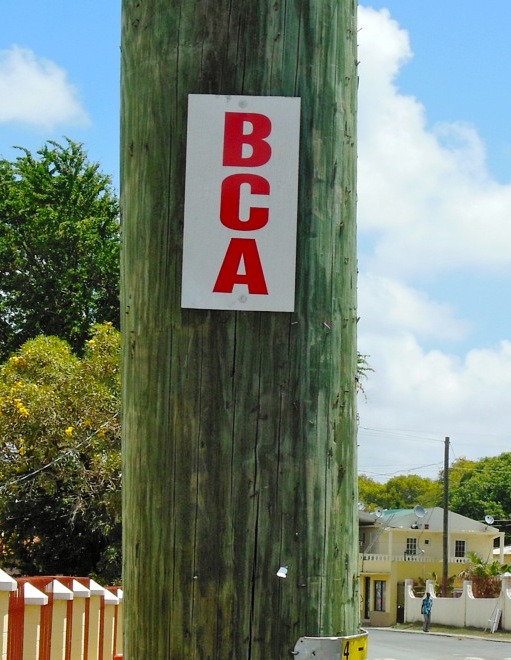 Source reader Dee Welk asked "what the red and white signs on various telephone poles" mean. She was referring to signs that read ABC, BAC or CBA and are spread throughout the islands. Welk acknowledged "they do not seem to have any pattern and one pole doesn't look differently than another."
She said it was "a mystery" she would "sure love resolved" for her curiosity.
The Source contacted V.I. Water and Power Authority spokeswoman Cassandra Dunn to see if she could shed any light on the question.
Dunn said, "The small signs with letters indicate to WAPA the configuration of the power lines (phases) on the poles, whether that construction is vertical or horizontal."
"This is particularly helpful when transformers have to be changed, line crews will be able to easily identify which phase to work on when the power plant operator in the substation informs the crew that there is a fault on the line and which phase is affected A, B or C. This permits quicker and more efficient response," Dunn said.