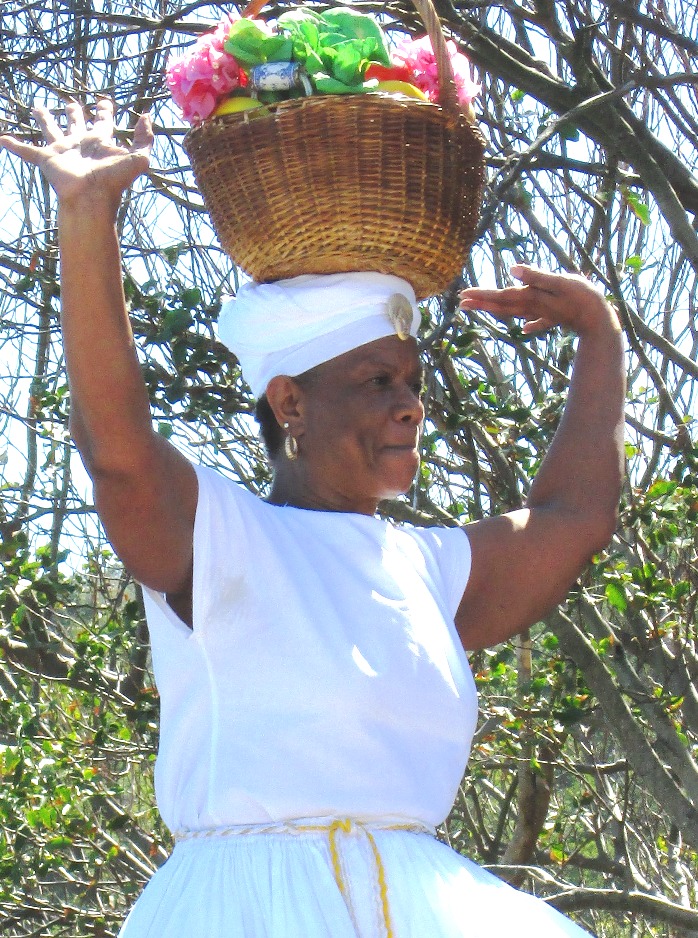 St. John history and culture came to life Thursday as V.I. National Park celebrated the 22nd annual Folklife Festival at Annaberg Plantation.
"We're learning about slavery and what they used to cook with," said Mick George, a 12-year-old Guy Benjamin School student.
George was strolling around the grounds with friends Kefer Smith, 11, and Jara Williams, 12, as a long program of events unfolded.
According to Mike Anderson, the park's acting superintendent, "It's an educational and fun day."
When asked to compare culture on St. John with that of St. Thomas, 11-year-old Lockhart Elementary School student Shamiqua Milliner pondered the question for a minute before deciding both were similar.
"We have quadrille on St. Thomas and we have sugar cane," she said.
Guy Benjamin School teacher Jeune Provost saw the day as an opportunity for students to learn about their history.
"It helps them look forward in a more positive way," she said.
The students from schools across St. John and St. Thomas had lots to see. A variety of craftspeople ringed the horse mill, demonstrating skills that were once routine on St. John.
Edmond Roberts was sitting in the shade making a tyre palm broom used to sweep the interior of a house.
Roberts said he learned the weaving that goes into a broom from the late legendary broom maker Herman Prince while he was a student at Benjamin Franklin School in Coral Bay, now called Guy Benjamin School.
"You use a closed palm to do the weaving," Roberts said, demonstrating how to do it.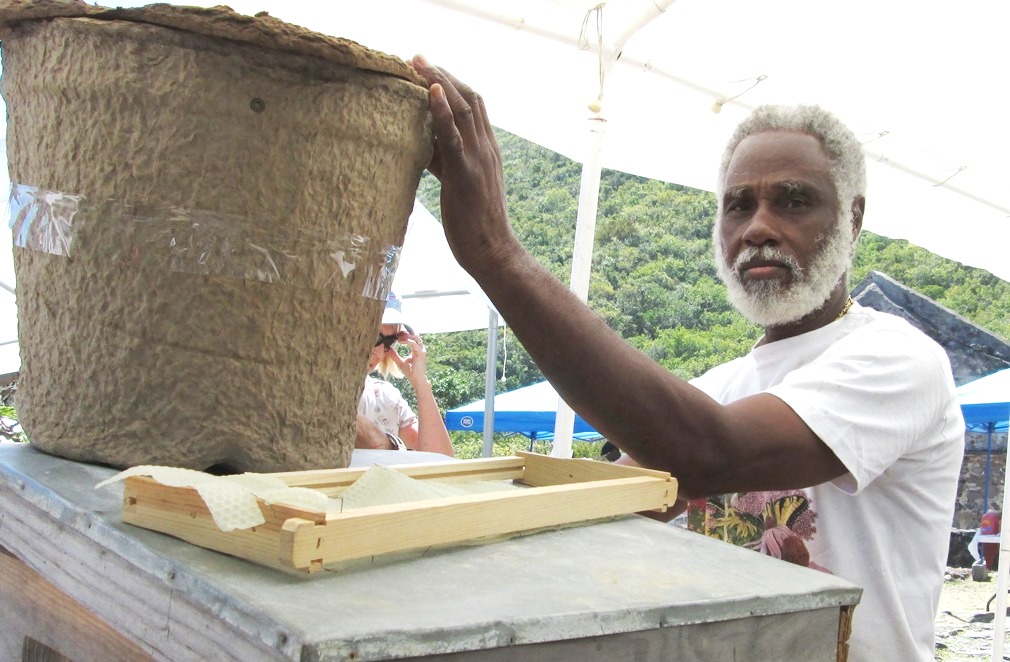 Nearby Elmo Rabsatt had his bee hive demonstration in place. He said that there has been no die-off of St. John bees like occurred in the states.
Rabsatt also said that a couple of St. John schools are interested in setting up bee hives on the school grounds.
Ecelma Sprauve had a variety of St. John foods for sale, starting with sweet potato and pumpkin pudding.
"You grate it till it's fine," she said, launching into a list of ingredients and baking methods that ended with three hours in the oven at 350 degrees.
Sprauve also had sweet potato, pumpkin, pineapple and guavaberry tarts for sale.
Nearby Ethlyn Simmons was busy cutting dough for johnny cakes. Simmons said she also had chicken wings and drinks like homemade ginger beer, tamarind and soup sop juices, and pink and white lemonade for sale.
"All traditional foods," she said.
Everson Maynard had coconuts and baobab fruit for sale. "Baobab is an ancestral tree," he said. "Africans believe the spirits of their ancestors lived in the baobab."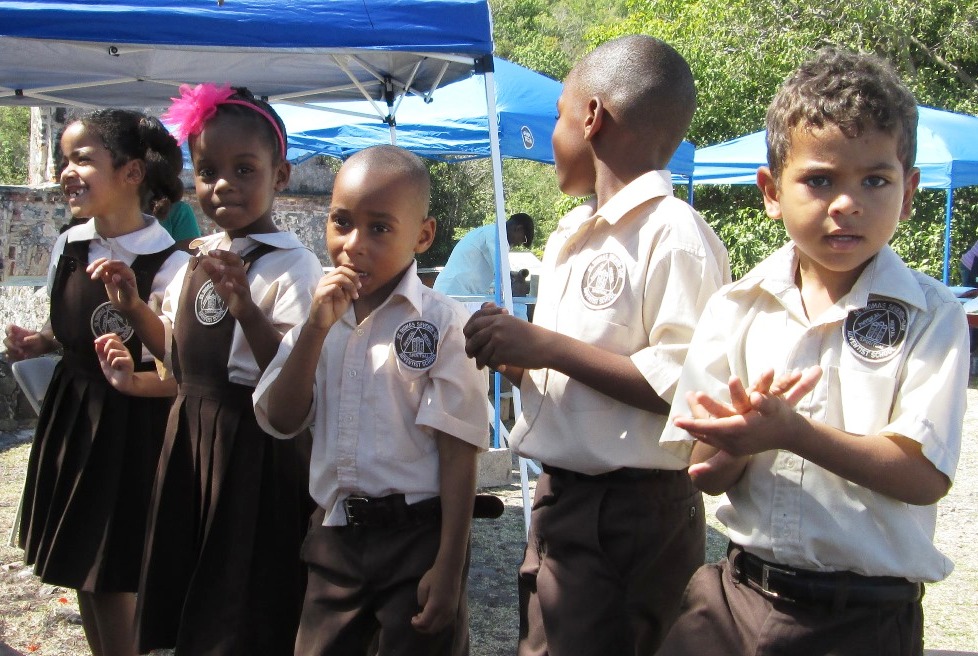 While the Folklife Festival traditionally brings out several hundred students each day, tourists also find their way to this scenic spot.
"Whenever we visit different places, we find out what the past was like and what local people do," said Nancy Pearson of Bow, N.H.
Gail Dickinson of Woodstock, Conn., happened upon the Folklife Festival when she stopped by to visit Annaberg's historical sites.
"We were lucky," she said.
The Folklife Festival continues Friday at Annaberg Plantation from 10 a.m. to 3 p.m.