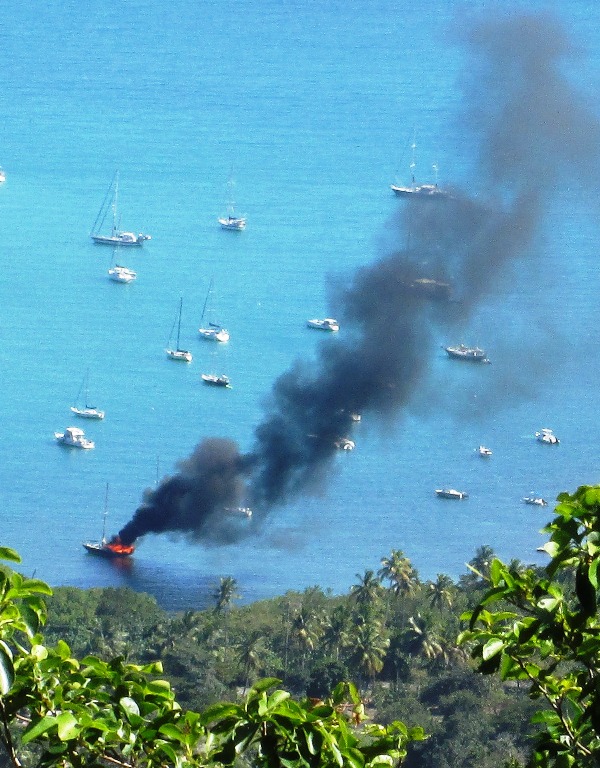 As a 34-foot sailboat moored in Coral Bay went up in flames Wednesday, several explosions could be heard up the hillsides and thick, dark smoke billowed from the burning boat.
"We don't have a cause but the owner suspected it was something electrical," Fire Services Deputy Chief Marx Costanzo said.
Fire Services got the call at 2:02 p.m. and, after the worst of the flames were gone, Costanzo said, it continued to burn below what was once the deck. Smoke could still be seen drifting from the boat until it sunk at 4:11 p.m., putting an end to the fire.
Costanzo said the boat, a Charlie Morgan named Perstary, was owned by Rick Best, who lived on board.
No one was on board when the fire started. Costanzo said the owner indicated the boat had previous electrical problems.
The boat was moored about 50 yards from shore but out of reach of V.I. Fire Service hoses, Costanzo said. The trucks were stationed on the beach near Island Blues bar.
"We need a fire boat," Costanzo said from the scene.