If the Virgin Islands Cardiac Center had an actual human heartbeat, on Thursday it would have sounded quite healthy.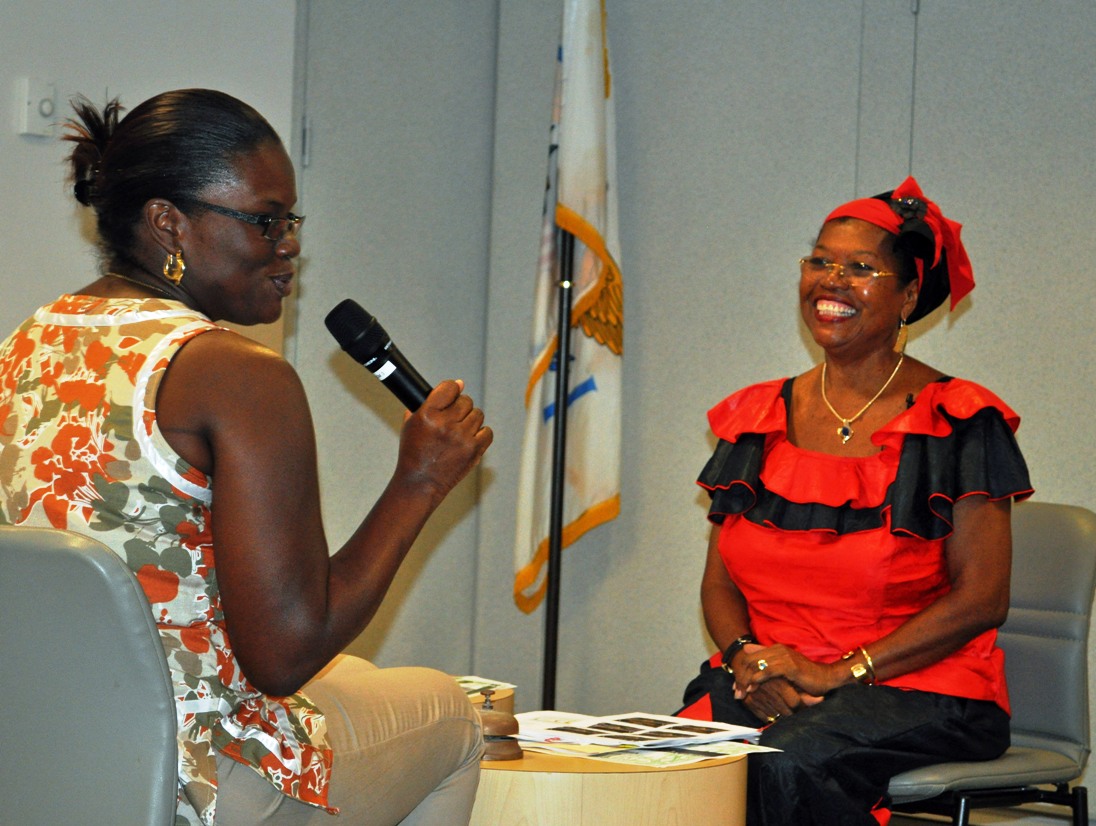 That's because the center's third annual cardiac symposium got under way in its conference room adjacent to the Gov. Juan F. Luis Hospital.
"As February is national heart month, the symposium is well-timed," said Gov. John deJongh Jr. in opening remarks. "Awareness of the causes and symptoms of heart and circulatory diseases, and the benefits of exercise and healthy diets and lifestyles, are major educational components of the national campaign."
"Building upon countrywide awareness, the symposium is designed to bring together experts in the field of cardiology to discuss the most up-to-date research and techniques," the governor said, adding that it emphasizes "our own territorial outreach efforts for healthy heart measures."
According to the hospital's interim chief executive officer, Dr. Kendall Griffith, the cardiac program is "designed for our community and health care providers, focusing on prevention and cardiovascular care."
He said it's also a way to inform, educate and update cardiac care professionals on the latest trends in treatment.
With day one of the three-day event being "Community Day," it only seemed appropriate to get things started with one of the territory's very best known physicians kicking things off.
Dr. Cora Christian is the medical director for the Virgin Islands Medical Institute, a former V.I. physician of the year, a member of the Women's Hall of Fame for the Virgin Islands and was actually the first female from the territory to become a medical doctor.
Christian's one-hour session Thursday was lively and informative. She said that the Million Healthy Hearts initiative is sponsored by the U.S. Department of Health and Human Services with a goal of preventing a million heart attacks and strokes by 2017.
"Not only is this possible, it will happen," Christian said. "This is our (V.I. Medical Institute's) commitment: to spread healthy heart messages throughout the community."
To this end, Christian said visitors to the upcoming agricultural fair will see healthy heart posters "all over the place."
"We really want people to start thinking about how to save their heart," she added.
Christian said this could be accomplished by people following the ABC's of heart health, which are appropriate aspirin therapy, blood pressure control and cholesterol management, and smoking cessation.
Her presentation then segued into an interactive game with the attendees. Considering the title – Million Hearts Campaign – it only seemed fitting she took participants from the audience and asked them to play a game of "Who Wants to be a Millionaire?" with her.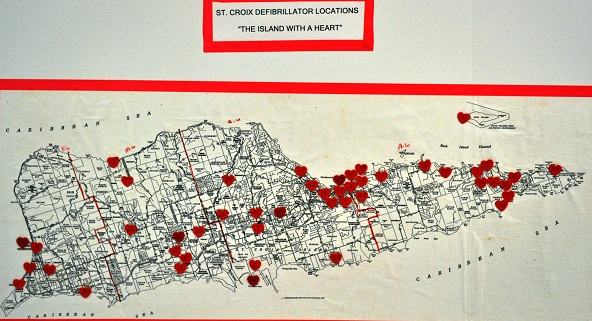 One important heart-related fact to emerge from the game was learning there are 48 different automatic external defibrillator locations and 75 AED machines on St. Croix. In times of emergency with someone in cardiac arrest, nonmedical personnel can use AED's to save a life by shocking the heart back to life.
The conference continues Friday and Saturday with sessions geared toward health care professionals.
Dr. Olakunie Akinboboye, a New York practicing cardiologist and the president of the Black Cardiologists Association, will deliver the keynote address Friday morning. Akinboboye has been recognized by U.S. News and World Reports as one of the best cardiologists in the United States.
Also presenting Friday and Saturday are JFL staff physicians Dedrick Luikens, Dante Galiber, Angelo Galiber, Jan Tawakol and Kendall Griffith. Staff exercise physiologist Andrew Edwards, an author of eight books, will also deliver an address titled "Spiritual Awareness of the Heart."
JFL Board of Directors Chairwoman Kye Walker stressed the significance of the third cardiac symposium in remarks to attendees. She said she spoke on behalf of the entire JFL Board of Directors.
"Heart disease is prevalent in our local community, so this conference is very important," Walker said. "Let us work together and learn to live a healthier lifestyle."