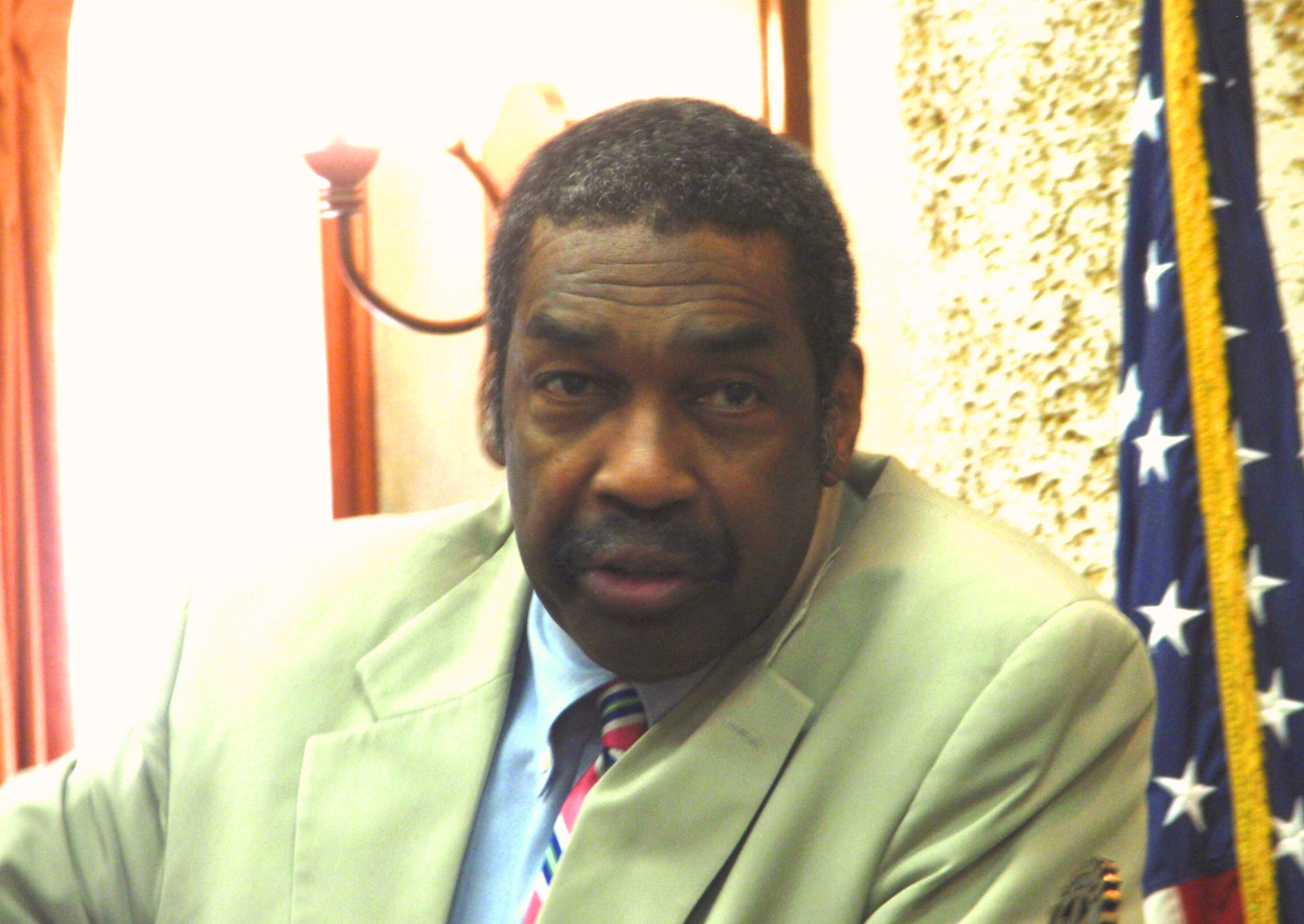 Bill Strickland believes art is a bridge to open the brain's chemistry, to open its doors to learning. And he believes that learning should take place in beautiful surroundings.
He is firm in his belief that poor people should have the same access to beauty and art as rich people.
Strickland is in the territory this week to explore constructing that kind of bridge here.
Strickland is founder and chief executive officer of Manchester Bidwell, a nationally recognized community arts education training center in the toughest neighborhood in Pittsburgh, where he grew up at a time when the Pittsburgh steel industry was crumbling.
Instead of becoming a casualty of that Rust Belt economy, Strickland was introduced to the potter's wheel as a teenager, the first step in the young man's realizing the transforming power of art, a vision that has guided his life.
According to Strickland's website, his favorite car is a VW bug and his favorite movie is "Casablanca." Having said all that, Strickland's favorite thing in the world, and one at which he excels on a world-class level, is the use of art to change students' attitudes; it's his vision of education. And it works.
Strickland, a big, good looking guy and a dynamic speaker, told the Rotary Club of St. Thomas Sunrise on Tuesday about how the art center works, how it started, how it engages the community, what it does for the community and what he sees as a possibility for the Virgin Islands, all the while displaying a slideshow of photos.
He emphasized the importance of learning in beautiful surroundings. The rooms are filled with light. "We have fresh flowers in every room every day," he said.
In fact the students are offered horticultural training, and successfully grow and market orchids to the local supermarkets. "We have to generate income," he said, noting that the orchids alone bring in $350,000.
Strickland began while a student at the University of Pittsburgh, where he formed the Manchester Craftsman's Guild as an afterschool program. The guild evolved into the Manchester Bidwell Training Center, which offered vocational training to displaced workers.
Today Manchester Bidwell has evolved into a national model for education, culture and hope. MCG Youth & Arts and MCG Jazz are both programs of Manchester Craftsmen's Guild: MCG Youth serves approximately 3,900 youth each year through classes and workshops in ceramics, photography, digital imaging and design art.
Manchester Bidwell Corporation has been so successful that he is replicating the enterprise throughout the country, which is where the Virgin Islands come in.
Strickland was given the Goi Peace Award last November for his contributions toward the realization of a peaceful and harmonious world. He has been summoned to the White House by three presidents and has served on the boards of the National Council on the Arts, National Endowment for the Arts, and the President's Committee on the Arts and Humanities.
Strickland has written a book, "Make the Impossible, Possible." He pointed out that Manchester Bidwell is likely the only entity to be singled out for praise by both Hillary Clinton and Pennsylvania Sen. Rick Santorum.
Strickland's belief in the value of human life renders him an energy that is contagious. He simply just does the next right thing. It appears intuitive.
In fact, when Sen. Louis Hill first heard Strickland speak at a stateside meeting for legislators a few years ago, he was so moved by Strickland's vision as he told of creating beauty in one of Pittsburgh's worst neighborhoods, that he approached him to see the possibilities of creating the same type of center here.
After visiting the Pittsburgh center, Hill moved legislation to secure $150,000 funding for Strickland's current feasibility study.
Strickland and his staff are visiting a wide swath of the community in the next few days including Education Commissioner LaVerne Terry, local businessmen, Diageo USVI on St. Croix, hospitals on both islands and the West Indian Company on St. Thomas.
"You go to a community's business leaders and speak their language," Strickland says on his website. "You don't go in asking for a sponsorship."
"You explain, 'This is what I can do for you.' You offer a partnership. It's the same thing with public schools. You don't go in saying what you need from them. You ask, 'How can I help?'" he says.
"With that kind of attitude you can build a center in a year instead of 10 years. And with 100 centers like Pittsburgh, you can change the planet."
Related link: http://www.bill-strickland.org/