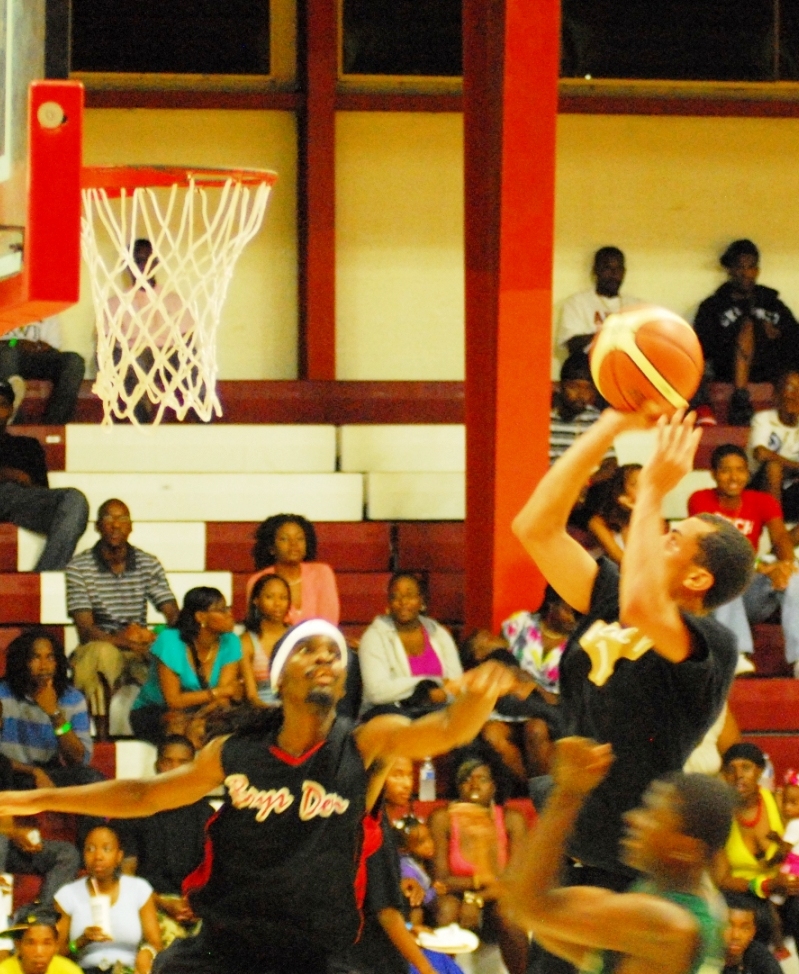 The New Breed Basketball Association West All-stars used a late surge to defeat the East All-stars, 94-93, in an exciting, fun-filled, summer league all-stars game Monday night at the Ronald Charles gymnasium on the St. Croix Central high Campus.
Fans were treated to a contest full of slam dunks and moves that could challenge the ESPN "plays of the day." The East's Jaqueem Francis was a human highlight reel all by himself as he excited and entertained the crowd with an assortment of high flying slams.
The game was entertaining but was still very tightly played and at the end of the first quarter it was knotted at 22 all.
Charles Moorehead led the East with eight points in the opening period, while Warren Christian led the West with 11 points.
Devonte Pryce took over the scoring for the East and Wilson Ferrance for the West in the second quarter, both tallying eight points in the period, but the East held the one point advantage at the half at 42-41.
The East would dominate play for most of the second half, but the West was best late in the fourth and final quarter, rallying from as much as 10 points down to pull out the 94-93 victory.
The West's Shomari Francis was especially good for the all-stars champs as he was good for six of his team's final seven points down the stretch.
There was no MVP selected for the contest, but if there were no one would have had a stronger argument for those honors than Christian who finished with a game high 24 points, grabbed 12 boards and scored the final two points for his team that proved to be the game-winners.
Other top scorers for the West were Ferrance with 18 and Zomari Swanston with 17.
For the East, Craig Williams led the way with 18 points, Raydel Dennis netted 17 and Moorehead finished with 16.
For NBBA President Cecile "Daddy Bird" Joseph, the closeness of the all-star game was a good reflection of the 2012 NBBA summer basket ball league.
"This year the league is very competitive as the teams are now more evenly match," Joseph said. "We only have one undefeated team left in the league and that is the retooled Dread-Is, a team that has been down over the last few years but with the addition two first class frontline players are now on sitting atop the league."
The action continues Friday with two scheduled games at the CHS gym, game time 7:15 p.m.